A tractor trailer hauling chickens near Felton early Tuesday overturned and spilled its load, Delaware State Police reported later that morning.
Troopers were advising motorists that, as a result of the wreck, Sandtown Road was closed between John Hurd Road and Cabin Ridge Road in order to allow for the extensive cleanup of livestock debris.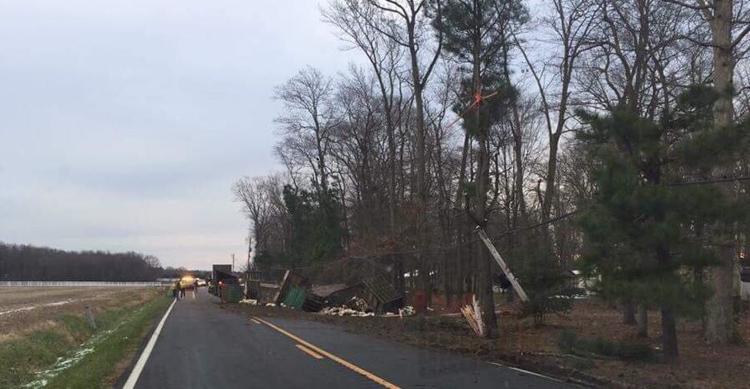 Authorities had also revealed the incident created power outages for the surrounding area, which is serviced by Delaware Electric Cooperative.
This was a developing story and would be updated as additional information became available.