A fight broke out between eight students at Brandywine High School Wednesday morning.
Delaware State Police said eight students, ages 14 and up, were involved in the fight at 7:34 a.m. in a hallway at the school. 
No students were injured in the incident, according to troopers. 
In a message to parents, Brandywine High School principal Keith Rolph said:  
"Our school resource officer and administrative team responded immediately, and parents were called to pick up the involved students and take them home," he said.
A visible state police presence was observed by WDEL outside the school on February 19, 2020.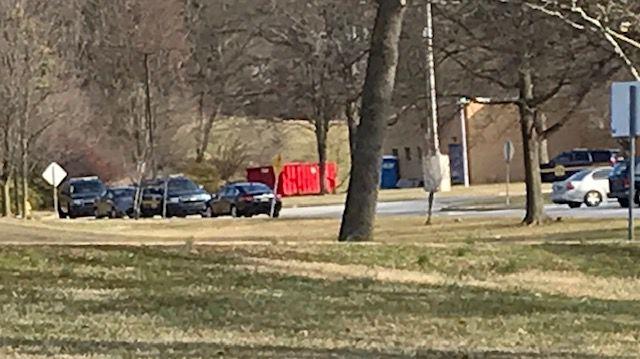 Rolph reassured parents no weapons were involved in the fight and said the disturbance was quickly contained. He also added all students would receive the maximum consequences permitted under the student code of conduct. 
While the school was not on lockdown, Rolph did say it was operating under a state of "heightened awareness," wherein students remained in classrooms.  
"As a precaution to make sure that your child feels safe, we have already requested an additional police presence at dismissal in order to reassure the school community," he wrote to parents.  
Each student involved in the fight was issued a criminal summons for disorderly conduct and released to their parent/guardian. One of the 15 year old students involved was also charged with resisting arrest in addition to the disorderly conduct charge.
Brandywine High School was also the scene of a fight that drew a large crowd and heavy police presence in April of 2018.