Former President Barack Obama visited Delaware Monday, appearing at a reception for the Beau Biden Foundation for the Protection of Children.
"I am here just to lend my voice and my support to a family that I care deeply about, to honor a man that I thought the world of, and to say thank you to all of you for supporting this wonderful cause."  
He appeared after the foundation's golf and tennis invitational on Sept. 25, 2017, at Wilmington Country Club.  Obama, who's an avid golfer, did not play in the tournament, but joked had he known they were giving away a car for a hole-in-one, he might have taken a swing. 
The Beau Biden Foundation for the Protection of Children was founded by the Biden family, following the death of former Vice President Joe Biden's son, Delaware Attorney General Beau Biden, of brain cancer in 2015.  
Obama spoke of the foundation's notable work to protect children. 
"It is proper and right that somebody as thoughtful and genuine and strong as Beau made it one of his missions to make sure that every child had protection," he said.  "It is work that needs to spread--not just here in Delaware--but all across the country."
Former Vice President Joe Biden said the support of the foundation means so much to him and the Biden family, and his legacy will live on.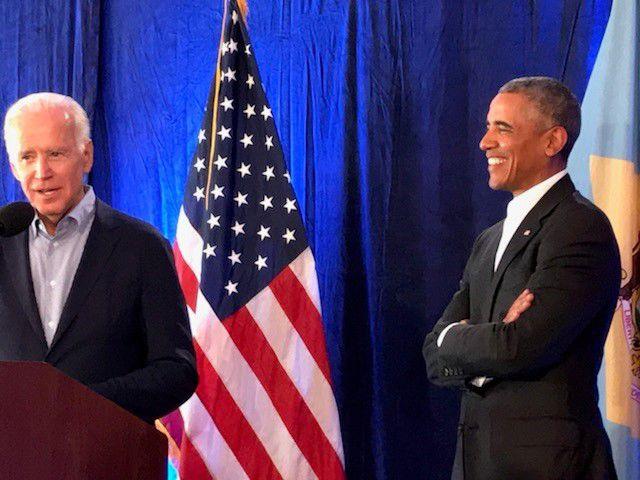 "Beau was all about duty," he said.  "You're allowing Beau's dream--when he said children can't speak for themselves, we have to speak for them, and you're allowing that to happen," said Joe Biden. "Beau is setting a pattern, that he set in the attorney general's office here--literally for the United States of America--other attorneys general offices across the country are mimicking the things Beau had put in place and [that] Beau had done."