A full police detail funeral will be held for a Delmar police officer killed in the line of duty. 
Funeral services for Corporal Keith Heacook, 54, will be held Monday, May 10, 2021, at Emmanuel Wesleyan Church at 217 Beaglin Park Drive in Salisbury, Maryland. A viewing will be held from 10 a.m. to noon.
The Reverend Christopher Labarge will officiate the services. Burial will be private.
The community came out in droves over the weekend for Heacook's homecoming with a processional that traveled more than 113 miles from Shock Trauma Center in Baltimore, Maryland, back home to Delmar.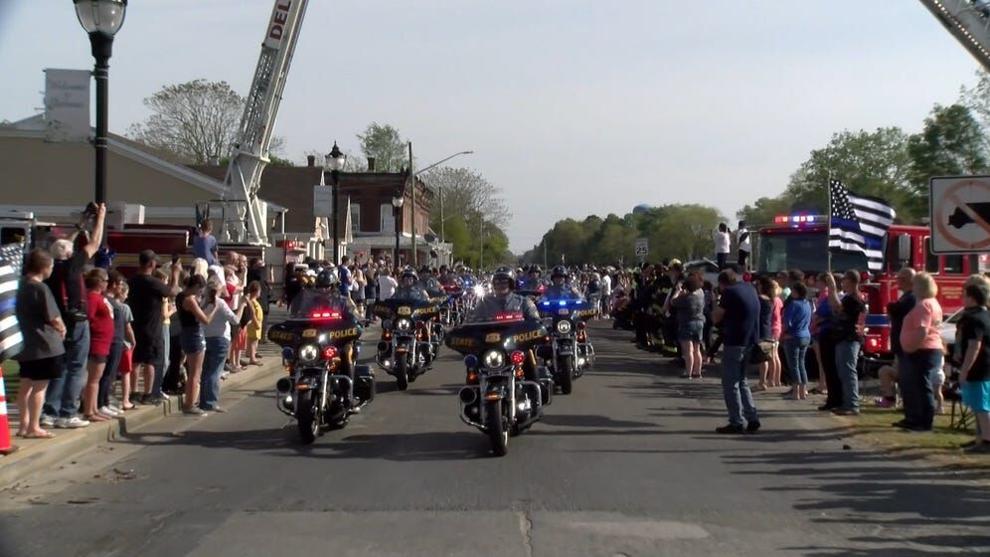 WRDE-TV reports a makeshift memorial rests on Corporal Heacook's patrol car with flowers and notes. One letter left on his car reads: "You were my childhood superhero. Inside my heart I will always miss you very much."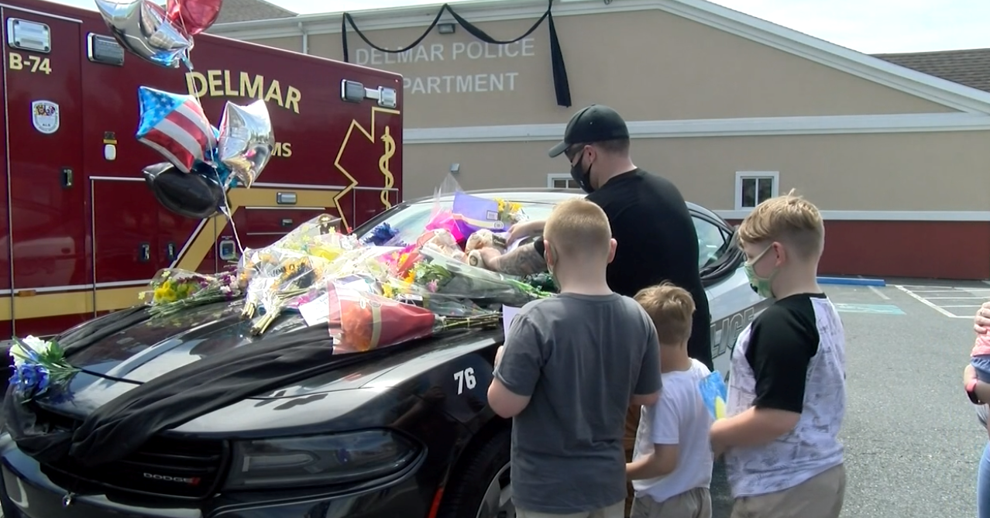 Heacook was a 22-year veteran of the Delmar Police Department who had been mulling retirement when he was critically injured in a brutal assault while responding to reports of a fight in Yorkshire Estates on the morning of Sunday, April 25, 2021. He died a few days later at Shock Trauma Center.
Randon Wilkerson, 30, of Salisbury, Maryland, will face upgraded charges of murder in Heacook's killing. Wilkerson is also accused of brutally assaulting an elderly couple near the scene.
Over the weekend, the community came together to support Heacook's family. A weekend softball tournament raised $37,000 for an education trust Heacook's 12-year-old son, Matthew.