A major storm, that brought with it a Tornado Warning for northern New Castle County, has left extensive damage in its wake.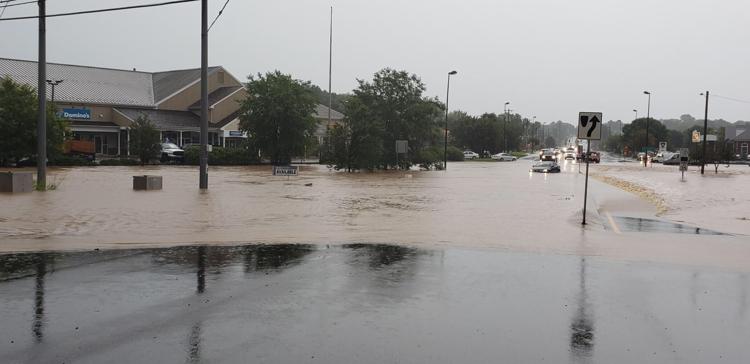 Major flooding was been reported in the Hockessin, Alapocas, Brandywine Hundred, and Claymont areas. 
A rain gauge at Winterthur reported 4.11 inches of rain over a 1-hour period, including 3.11 inches in just 20 minutes beginning at 5:50 p.m, and 1.03 inches in 5 minutes at 6:00 p.m.
3.15 inches fell in less than an hour at the Hockessin Volunteer Fire Hall, where Lancaster Pike was under water for a time near Yorklyn Road.
The Delaware Environmental Observing System also recorded 3.39 inches of rain in an hour in Claymont.
All of that water flooded creeks, with the Shellpot Creek in Brandywine Hundred flooding across Silverside and Foulk Roads, closing them for a time.
In addition, trees were blown across just about every possible roadway in extreme northern Delaware, closing stretches of Kennett Pike, Montchanin Road, Route 141, among countless others.
Alapocas also saw a series of large trees crash down along School Drive just across the street from Wilmington Friends. The front of one house was struck, while a second suffered damage to a gutter.
Adam Raben was watching from his window as the storm approached.
"Literally one minute before that we got the tornado alert, so I said 'I think that's a tornado.' We've had plenty of storms, and I've seen that tree get lifted up. And it literally went up and then down, so I know something was lifting it up."
The National Weather Service has not made any declarations on if any of the damage from Friday night's storm was due to a tornado. They will likely conduct site reviews this weekend.
Flood waters off Shipley Road: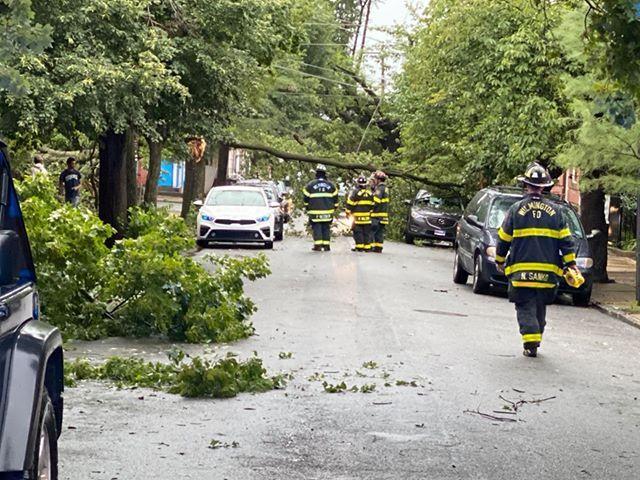 Several roads are blocked by either high water, trees and/or power lines down.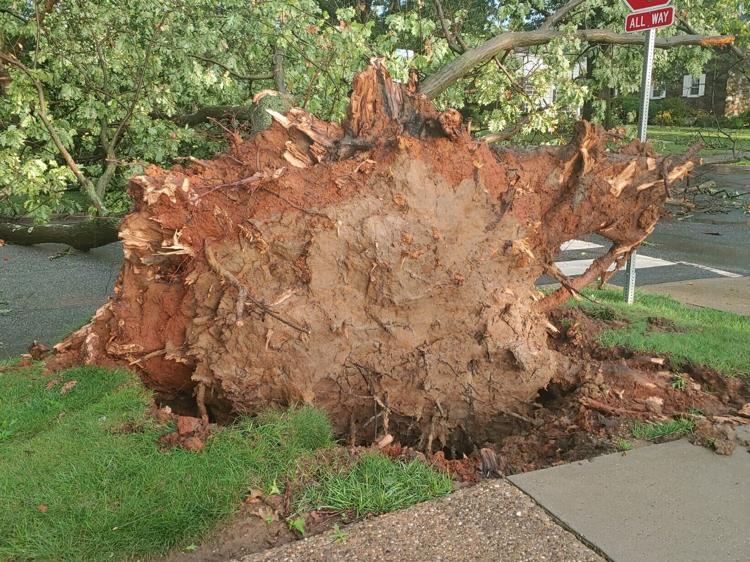 See It, Share It: If you can safely take photos or videos of storm damage please send it to WDEL.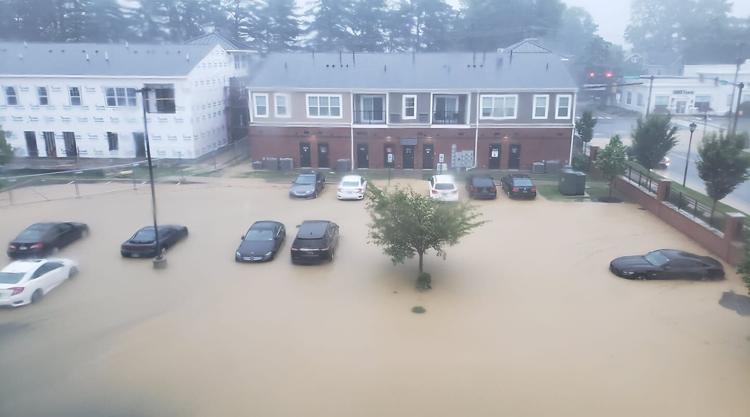 Firefighters have had to make a handful of rescues of vehicles in high water.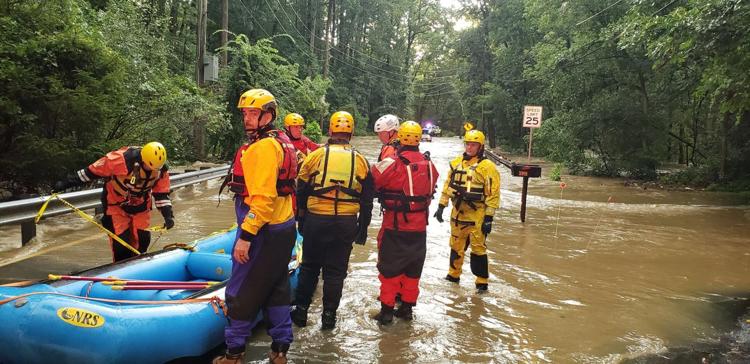 At least 11,039 Delmarva Power customers are in the dark. At the height of the storm, nearly 16,000 customers were affected.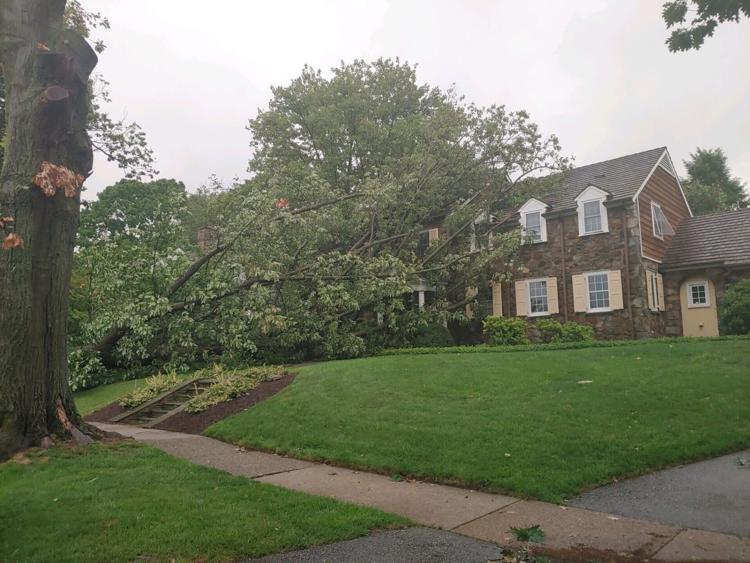 The storm comes after Tropical Storm Isaias brought heavy rains to all of Delaware and two confirmed tornadoes to southern New Castle County and Kent County earlier this week.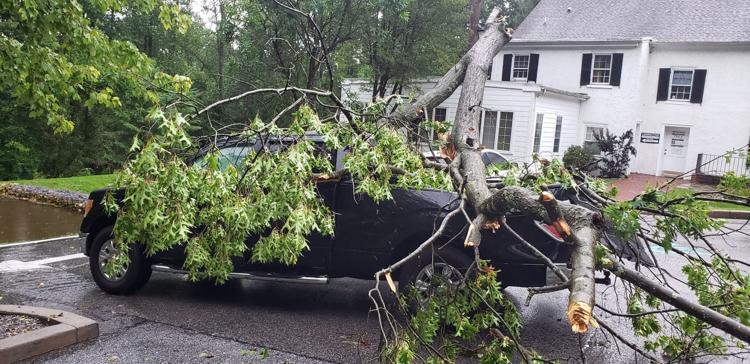 No injuries have been reported.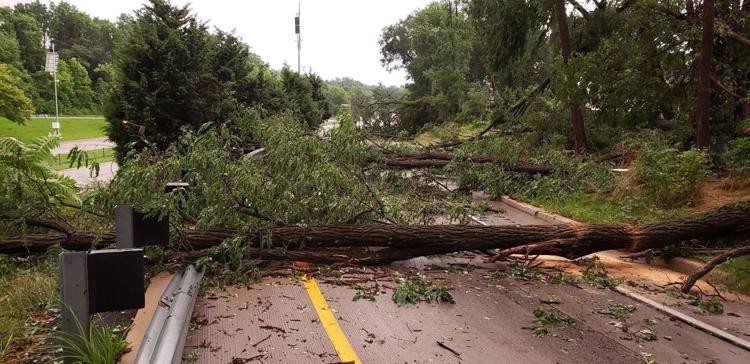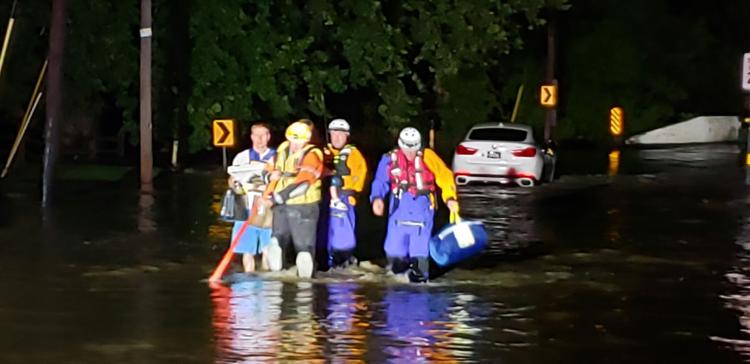 --
This story will be updated.