Hundreds of residents of the Glasgow Court trailer park could be forced from their homes--the only homes many of them say they can afford--if the landowner gets her way, but her plans have hit a roadblock.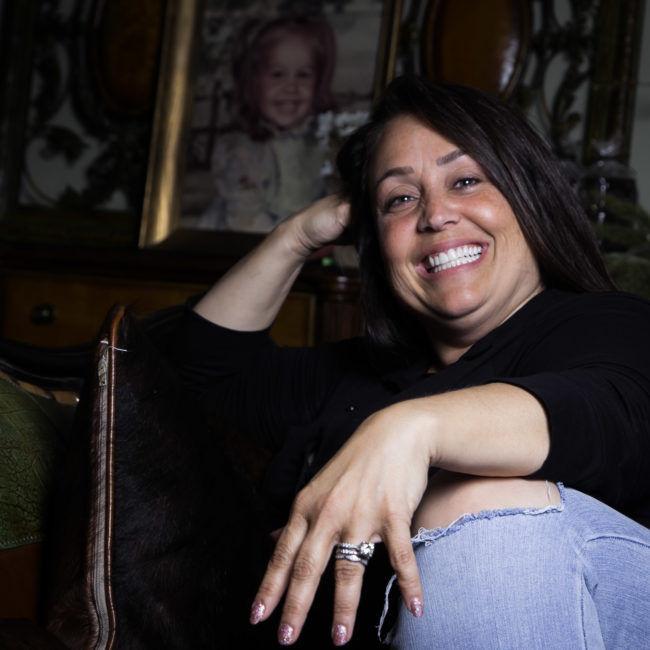 A WDEL investigation has revealed the developer has hundreds of thousands of dollars in unpaid sewer bills in what's the highest delinquency in New Castle County.  
"It's where I grew up," said Alex Erony.
Situated on Salem Church Road near Route 40, the property's owner, the DiSabatino family, and manager, Kelli DiSabatino, want to turn the more than 110-acre trailer park into 800+ townhomes, apartments, and an office park.
"We were pretty upset," said Erony. "Where are we supposed to go?"
While residents could buy in the new development--that's still a few years away from getting the necessary approvals--many said they wouldn't be able to afford it.
DiSabatino's engineer, Stephen G. Davies of Apex Engineering, has filed exploratory plans for the development with New Castle County's Land Use Department.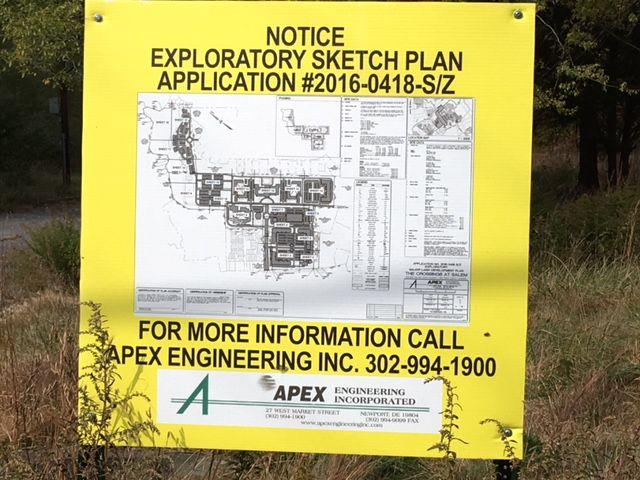 Except, DiSabatino should have never been able to file any plans at all.
A WDEL investigation has discovered DiSabatino owes $301,952.11 in unpaid sewer bills on the trailer park property. Her delinquency is the highest in the county, by far. Records show DiSabatino owes $226,533 more than the next-highest debtor, and her account has been delinquent for more than four months.  
Personally, her local taxes at a home she owns in Bear are also past due. There, DiSabatino owes $8,163.56 in combined school and county taxes. Tax payments were due October 1, 2017.
County code requires all taxes to be paid in order for residents to receive any government services. So, if the average Joe went to New Castle County and tried to submit even an application to get a permit to expand his/her deck and owed even one cent, they'd be turned away.
So why wasn't she?
"I think that could've been done, and that probably should've been done," Rich Hall, general manager of Land Use for New Castle County, told WDEL in an interview.
Hall acknowledged the error and said it occurred in the the county's ongoing process of converting to an all-electronic method.
"The plan came in to the first step, and it will go no further until that [finance] issue is figured out," said Hall. "I don't want to say 'no harm no foul,' that's really what we're talking about here, and we have made sure in our electronic process, this step is even at the exploratory plan submittal step, so we're better at stopping them at the door instead of letting them in the lobby."
Emails obtained by WDEL through a Freedom of Information request show DiSabatino requested a reduction on her $300,000 sewer bill due to a leak on her property that she claims was repaired in-house.
"I respectfully request your assistance to resolve an ongoing problem related to sewer charges that my staff have [sic] been unsuccessful in resolving with NCC. There were major water issues/leaks from breaks in the lines at Glasgow Court, resulting in excessive charges. My company made substantial underground water line repairs and sent documentation to that effect."
She additionally wrote to New Castle County Chief Financial Officer Brian Maxwell on April 20, 2017: "Because that work was completed in-house by my company, the documentation was deemed insufficient."
She goes on to request an in-person meeting and asked that all late penalties--past and present--be waived.
The next day, emails from finance show they needed more information to make an "informed decision" on DiSabatino's request. Though WDEL saw no evidence of additional documentation being submitted via e-mail, New Castle County spokesman Jason Miller said the county had received it.
DiSabatino was persistent in her follow-ups, stating she wanted to get this done so she could file her plan. But pre-exploratory plans had already been filed on May 23, 2017, according to county records.  
On June 1, DiSabatino wrote to County Executive Matt Meyer, requesting a meeting to discuss the Crossings at Salem, Hero Help, and the impact of substance abuse on the community
"The beautiful part is I don't need money or county resources," she wrote. "Time is of the essence and [I] appreciate your consideration."
On June 6, 2017, nearly two months after her initial request, CFO Maxwell notified DiSabatino via e-mail that an adjustment had been made to her sewer bill, reducing it by $29,649.04.
Unsatisfied, DiSabatino on June 16, engaged Meyer and Maxwell once again, saying she'd like to "expeditiously resolve the sewer billing matter."
She failed to respond to multiple requests for comment for this story.
Despite still owing hundreds of thousands of dollars, DiSabatino was still able to file exploratory plans for the Crossings at Salem on July 3, according to a county database.
Tenants at the trailer park said she's shown them no mercy, evicting those who speak to media. One man with whom WDEL spoke wished to remain anonymous because he said he was too scared to talk and just "wanted to live there a little longer...for as long as she'll let me."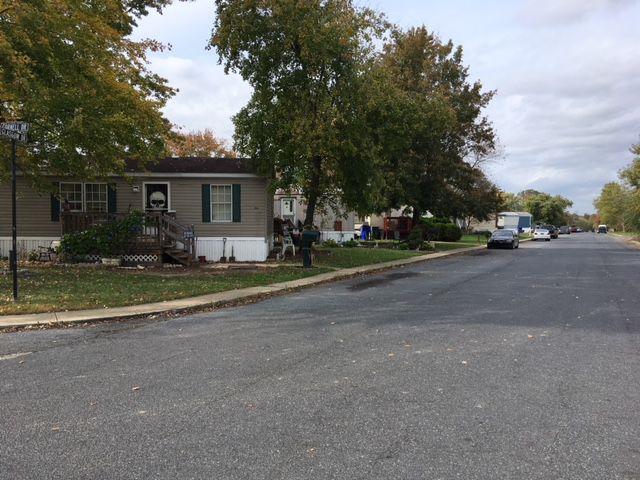 Miller told WDEL the case is closed, and DiSabatino should pay her bill.
"We have asked for more information; it hasn't been provided. There's a balance that's due, and the owner of the property is welcome to provide us with additional information for further reduction [consideration]; minus that information, the owner owes the balance--the current balance."
Hall emphasized the exploratory plan is the first step of several in the lengthy development process, and he assured WDEL development plans would not progress any further without payment.  Miller said he was unaware of any payment plans DiSabatino had set up with the county to pay down her balance.  
"The only thing that went wrong is that instead of saying 'No,' right away, we said 'No,' a little bit later," Hall told WDEL. "It's stuck there, until this issue is settled with the Department of Finance...Did they get a little further than they should've? Sure. But they didn't get very far."
Former county councilman and land use attorney Rich Abbott said the Unified Development Code's "Clean Hands Ordinance" should have kicked in and put any processing of plans into--what he called--a "dead stop."
"There are times when things get missed...people are human, but they have no choice--in my legal opinion--because if they don't apply it in even-handedly across the board, then they risk the ability to enforce it all at all because there's a potential defense of selective enforcement," said Abbott.
In the meantime, the future of the Crossings at Salem, and the hundreds of people who live at Glasgow Court hang in the balance.
"Should we have stopped it at that very first step, yeah, but I don't want to sound light on this, but...there's no harm done by it going into exploratory and then being caught once it's in exploratory," said Hall.  
--
DJ McAneny contributed to this report.