"Why aren't folks seen as innocent until proven guilty?" 
That notion should be at the center of police reforms, according to Dr. Yusef Salaam, as the state's Law Enforcement Accountability Task Force eyes reforms on training, use of force, transparency, and accountability.
Salaam is member of the Central Park Five and spent nearly seven years behind bars for a crime he did not commit. He and others were ultimately exonerated in the 1989 rape and assault of a white female jogger in Central Park in New York City.
"We have a front row seat to the great oppression that people who have been marginalized have been experiencing, and in that front row seat, we constantly see over and over again people who look like me--black and Brown folks, are always murdered or killed--before they get an opportunity to go before a judge."

"And other folks, who look like they have the complexion of acceptance--as they would say in the community--they always have their lives spared, and they are always given the same care and treatment that we expect under the law, where people say that you're innocent until proven guilty as opposed to being judged by the color of your skin and not the content of your character," said Salaam.
Speaking at last week's public listening session held via Zoom, Salaam spoke of the need to change the mindset around police training as it pertains to deadly force.
"Thinking about deadly force in a manner that heals as opposed to kills."
"It would be great if instead of being taught to shoot center mass, they were taught to shoot in the leg, or in the foot, or in the arm or something like that--providing the opportunity for the individual who's being subdued to still live....if you shoot someone in the leg, they probably will stop," said Salaam.
Salaam said the job of serving and protecting is an honorable one, and he's met wonderful officers.
"The spotlight never gets shone on them; the spotlight always get shone on bad policing, and I know that that is a very small group of people within the departments," he said. "we need people to stand up and fight on the side of right, for the justice for all people--not just for justice for some."
The discussion, moderated by community activist Alicia Clark, turned to what successful de-escalation looks like to prevent fatal officer-involved shootings. Salaam said he doesn't fully support "defunding the police," but said the nation needs to examine policing in other countries and superpowers.
"We are talking really about--how do we fix a system that is not broken? How is it that countless examples we have seen where we we have a litany of people, whether they be known or unknown or people who've lost their lives, and we have a litany of people who don't look like us, who still have their lives?

"Why is it we are the number one country who locks up most people who look like me, and how do we fix that? It's not necessarily about teaching because I truly don't believe that the police departments of the world teach and train people to murder people; I think that what happens is that people are people and their natural inclinations kick in, and sometimes, their natural fears...we are seeing the reaction to an action that has been yet to be defined, and that action that has happened in the Black and Brown communities has been to push people to the margins of society, to push them into uncontrollable situations, the proverbial rock and a hard place, and then to tell the other people who are not coming in as neophytes that you're going into the jungle."
Panelist Yvette Santiago, who works as state director for Nemours A.I. duPont Hospital for Children and works to address educational and social justice issues affecting Hispanic Delawareans and disparate populations, said when adrenaline is pumping in a high-stakes situation, de-escalation calls for "slowing down."
"Understand what is happening in that particular situation as well as the surrounding environment," she said. "The other piece of it is also when officers approach various crime scenes or scenes that they go to, it's approaching the suspect in a way that's not intimidating and as not threatening as possible, speaking in a tone of voice that does not escalate the situation," she said. "If you see that a suspect is irate and upset, the intent is to just bring the stress level...try to bring that person's emotions down."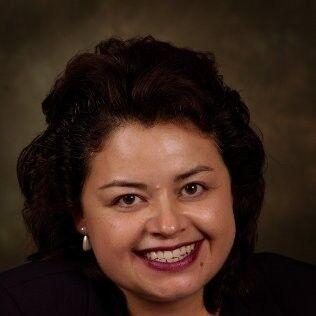 She added de-escalation training needs to involve engaged, reality-based role-playing scenarios--more than just a few hours per year--that assess bodily and nonverbal queues.
"Are the fists clenched? Are you pacing? Is the person, maybe, perspiring?"
When executed properly, she said community policing can serve as one of the best de-escalation techniques.
"When you establish those relationships, and you're able to make those human connections--that says a lot," she said. "That is a de-escalation tactic in a very natural sense."
Santiago also called for a healthy assessment of existing policies and wants to see police body cameras worn by all officers.
"That in and of itself creates accountability on both sides--from the community and law enforcement, so I think that's a key piece," she said.
Community organizer Coby Owens said use of excessive force has eroded the public's confidence in policing. He claimed no officer in Delaware in the last 15 years has been charged with excessive force, and officers need to be held accountable for their actions.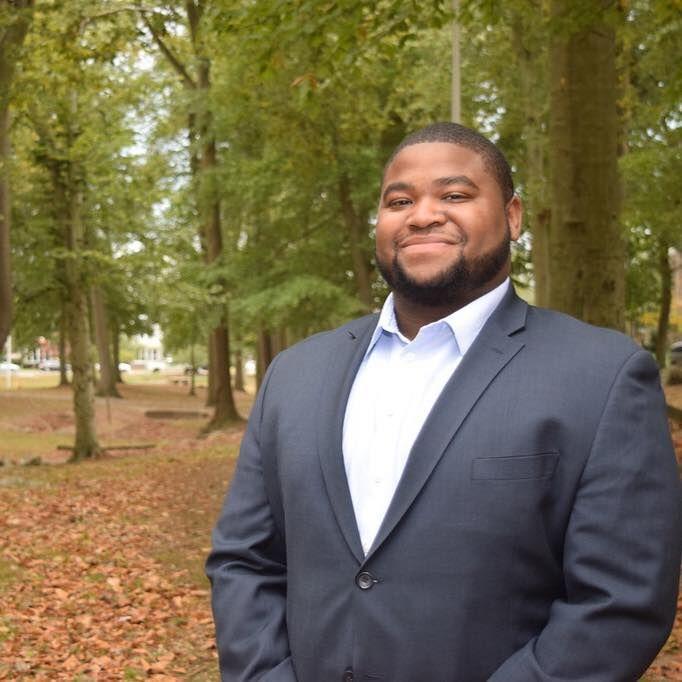 "It has decreased the legitimacy of police, and it gives the impression that police view themselves above accountability," he said. "When we hear about the George Floyds, the Breonna Taylors, the Sandra Blands, the Yahim Harrises, the Jeremy McDoles...you hear the story, 'Oh, that was one-off thing; that was something that's not traditional; it was a bad apple.' Yes we realize that was a bad apple, but what are you doing to hold them accountable?

"I'm glad we're having this conversation, but have we have to do a little deeper dive," he said. "Almost every Black or Brown young child hears 'keep your hands visible; don't be disrespectful, say, 'Yes sir,' 'No sir,' do sudden movements. These are instructions we get from our parents, and we've been getting for generations now. The 'talk' that we have is passed down like my grandma's sweet potato recipe; it is a household thing that every young, Black person goes through, and this is something they continue to talk about, while in our white counterparts' families this is something they're not used to, and they're largely ignorant to the fear that some of us have, until this movement has really started. The Black Lives Matter movement started seven years ago, and it's just until 2020 that it now has national support."
To increase accountability, he said when an officer has a track record of using excessive force, actions must be taken.
"It needs to be tracked...they need to lose their badge and be held accountable for their actions."
While banning chokeholds is a good first step, he echoed claims he's previously made.
"We have to look at reviewing the Law Enforcement [Officers] Bill of Rights; on the federal level, they have to review and amend qualified immunity," he said. "They also have to look at [statutes around] excessive force and change it from subjective to more objective," he said. "All departments across the state should be required to report use of force in annual report...that is also made available to the public. The public should not have to use FOIA in order to get that information."
He also called for comprehensive policies surrounding body camera usage and storage of footage.
Panelist Jalyn Powell, a community advocate and CEO of OUTLOUD LLC, which empowers service organizations, said while change is ultimately needed, accountability is needed now for policies that do exist.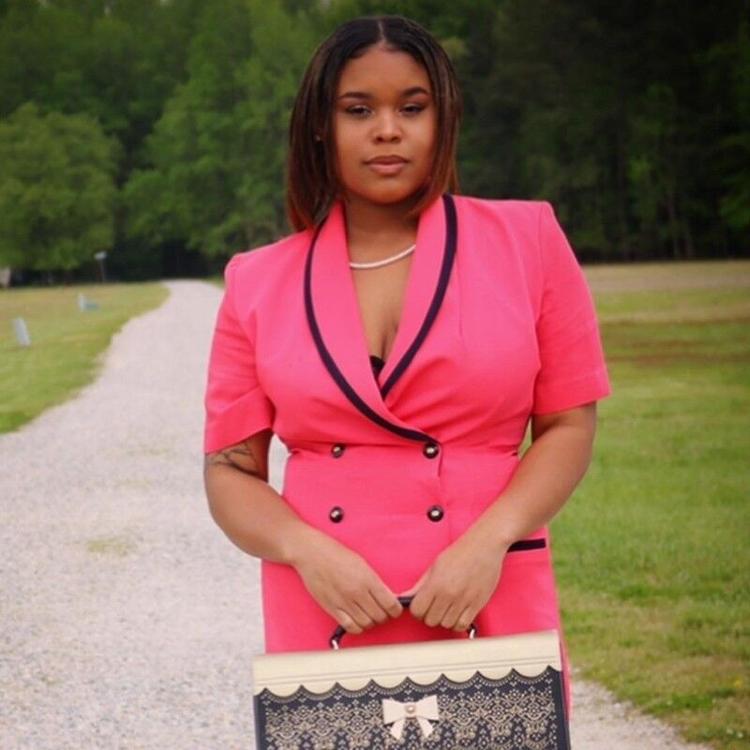 "We need to utilize the policies that are enacted now, and we need to hold the officers accountable now, hold the officials accountable now...owe need to hold our city council members accountable; we need to hold our state representatives accountable; we need to hold our school board members accountable; we need to hold our teachers accountable, our parents accountable...we need to hold each other accountable at every single level now. We don't want to reinvent the wheel...then we can start to add on new things," she said.
While it's unclear how many police chiefs or officers may have been on the Zoom, just one police chief in the state chimed in during public comment when given the opportunity. New Castle County Police Chief Vaughn Bond noted his force isn't perfect, but it's made efforts to be transparent.
"We've made mistakes, and we've learned from those mistakes," he said. "But during my time...we have always made an effort to be progressive, to look at best practices, and to listen, mostly importantly to listen to community members to determine exactly what it is they are looking for and what they wanted from their police department."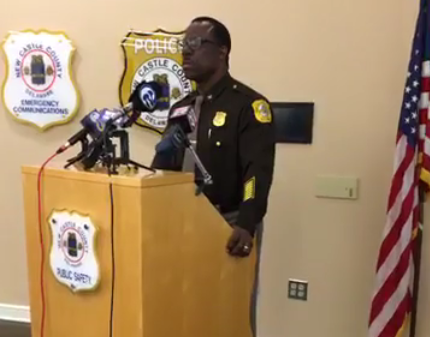 In 2016, NCCPD implemented body-worn cameras for all officers; those cameras have since been upgraded. He added the department has use of force policies published on its website and touted the department's behavioral health unit, which offers resources and help over arrests. But he said still, more transparency is needed, suggesting support for amendments to the Law Enforcement Officers Bill of Rights (LEOBR)--an overall priority of the task force.
"When I say more transparent--that goes to being open with the community, that goes to releasing your policies, that goes to giving out more information when you have incidents that take place," he said. "There are going to possibly be some changes with the [LEOBR], but I personally feel that, as they look into LEOBR, if changes are made, in that particular area, I think that it does open up for there to be more transparency and thus, more trust, between law enforcement and communities," said Bond.