For Delawareans with substance use disorders, help is available with the tap of your smartphone.
Tammy Anderson, a professor of sociology and criminal justice and associate director of the Center for Drug and Health Studies at the University of Delaware, was inspired to create the app after spending years researching substance use issues.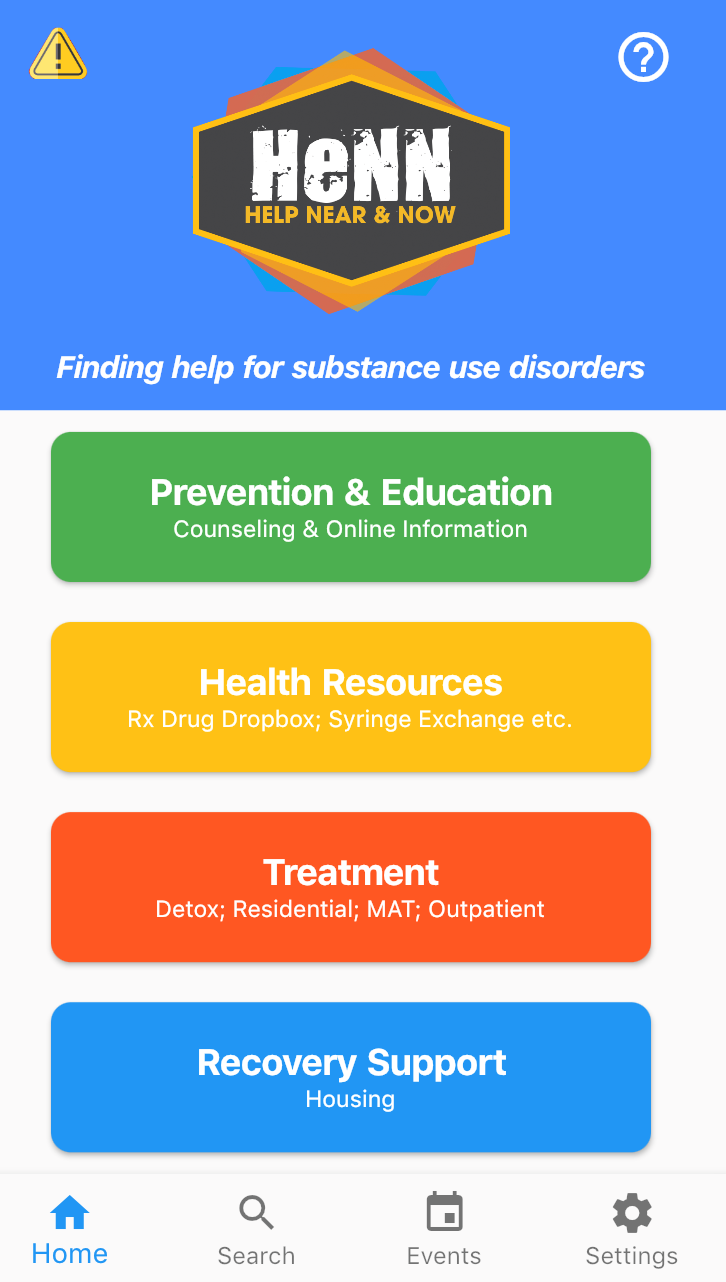 "Wanting to put my efforts into something that directly helped people who were impacted by substance abuse, including those who have addictions, and then, their family members and friends, and the care providers--their support network--I wanted to give people a tool to get better, rather than just publishing science, which is great, but not a direct benefit to the population that you're studying."
All of the information contained in the app was already publicly available in some way, but putting it all in one kind of central repository was a new approach.
"In the old days we had a yellow book, the yellow pages used to get delivered to our doors, and it had phone listings, and sometimes those phone listings were sorted by categories, and we really relied on those," she told WDEL.
But with the advent of the Internet, that just doesn't make sense anymore.
"It's as though we had to fish out there for every specific treatment agency, every program that was possibly available; there were directories that the state has, and then we built on those," she explained. "The challenge is, of course, keeping that updated."
Thus, Help Near and Now (HeNN) was born. The app, available for free for both iPhone and Android phones, features four umbrellas. Things covered include prevention and education, or health resources, which includes access to the overdose antidote Naloxone and clean needle exchanges. It also encompasses treatment and recovery support. Users can filter search results based on location and time for Delaware, the Philadelphia area, northern Maryland, and southern New Jersey. The research team is also working on developing filters for types of insurance and types of services available and mental health treatment, simplifying the process for those in crisis.
"As one of my team leaders says...it's one-stop shopping. The best, most efficient one-stop shopping," she said. "In terms of open beds that are available for treatment...we're working on that, but we will also be able to add, fairly quickly, open beds for the other buckets of services. For example, counseling sessions, dose training sessions--that's where you learn how to administer the Naloxone...sober housing."
The app will also be able to be used by emergency providers, according to Anderson.
"The people who staff our emergency call line because they'll just be able to have the HeNN app in front of them, and the people that call into the help-line will be able to sort the resources for whatever the caller needs," she said.
It also offers a peer rating function.
"So users can rate or comment on services, and they can share services and events with others," she said. "I'm not sure we have a way to check if people are being truthful, but one of the things that we are moving toward is more ratings, more categories of ratings...that may eventually eliminate the open commenting feature."