Victor Castillo's father inspired him to work in health care so that that he could have a positive influence on the lives of others.
"If there was one word I would use to describe my father, it would be 'hope,'" he said.
As a medical assistant at ChristianaCare's Wilmington Health Center, Castillo has spent countless hours over the last year testing, and then, vaccinating people. He's often first to volunteer at community vaccination events, and is more often than not, requested specifically by patients.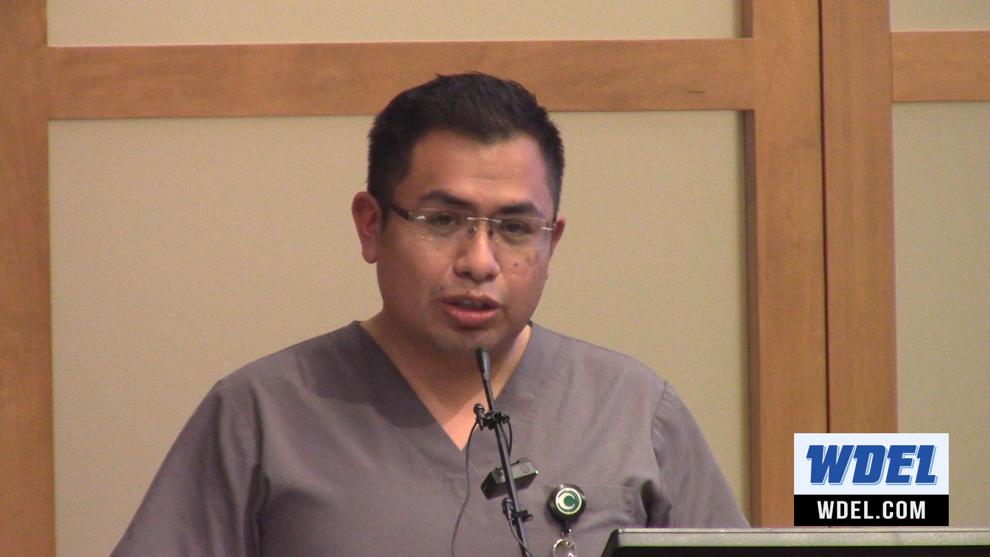 "Last year when the pandemic struck, I helped out by testing people in our community, and I recall seeing the fear in their faces when they came to me for help," he said. "This year, now that we have a COVID-19 vaccine, I've been able to vaccinate hundreds of people in our community. But there's a different look now. I no longer see fear. I see hope."
That sense of hope means everything to Victor, who lost his father to COVID-19, just three days after he was diagnosed with the virus last May.
Delaware's congressional delegation appeared alongside Castillo and ChristianaCare President and CEO Janice Nevin at Wilmington Hospital Monday to announce the state is receiving $16 million in federal funding from the American Rescue Plan, specifically geared towards enhancing vaccinations. This funding will enable Castillo to do more valuable work.
"People are grateful to get vaccinated, and they have hope for our future," said Castillo. "Helping people get vaccinated against COVID-19 is a way for me to carry on my father's legacy of hope."
Congresswoman Lisa Blunt Rochester (D) touted Castillo's dedication and said he's a symbol of what educating people about the vaccine should look like.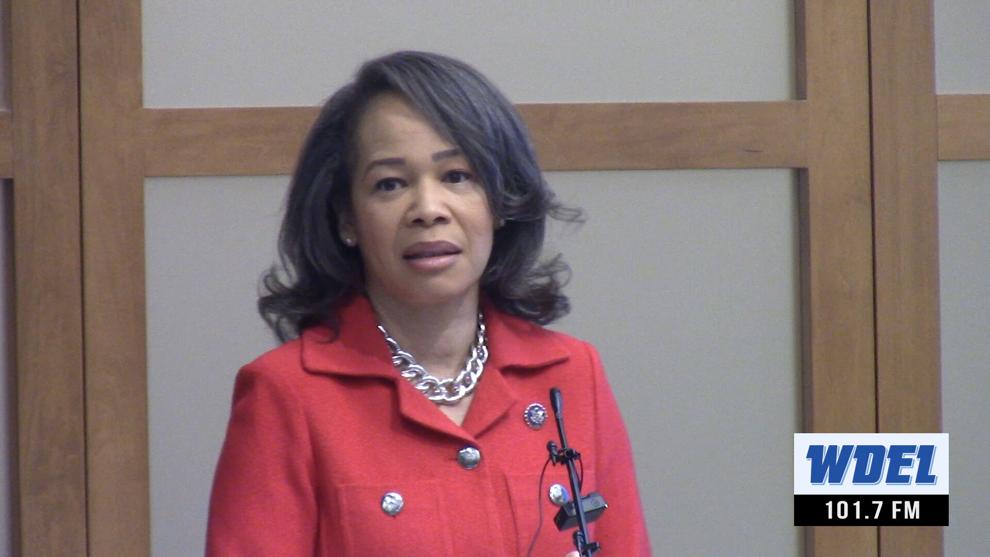 "We don't need superstars to get vaccinated. We need people like you that folks trust in the community. People like Victor that folks trust," she said.
The goal of the American Rescue Plan and its $93 billion in funding, nationwide, is to get more shots in arms. In his first 100 days, President Joe Biden set a goal of administering 100 million vaccines in the U.S. That goal was reached in just 42 days. Now, there's a new goal-- a doubling of the first goal-- with the U.S. on pace to achieve 200 million shots in arms in 100 days.
"The main thing is vaccinations. We're going to get out of this pandemic, if we're going to get people well, if we're going to get the economy back on its feet and heading in the right direction, we're going to have to get people vaccinated, and we've passed one, two, three large packages, COVID packages, and each one of them includes money for testing, vaccine development, and vaccine distribution," said Democratic U.S. Senator Tom Carper. "We've done a lot of other things...businesses that are open today because they got help to do that."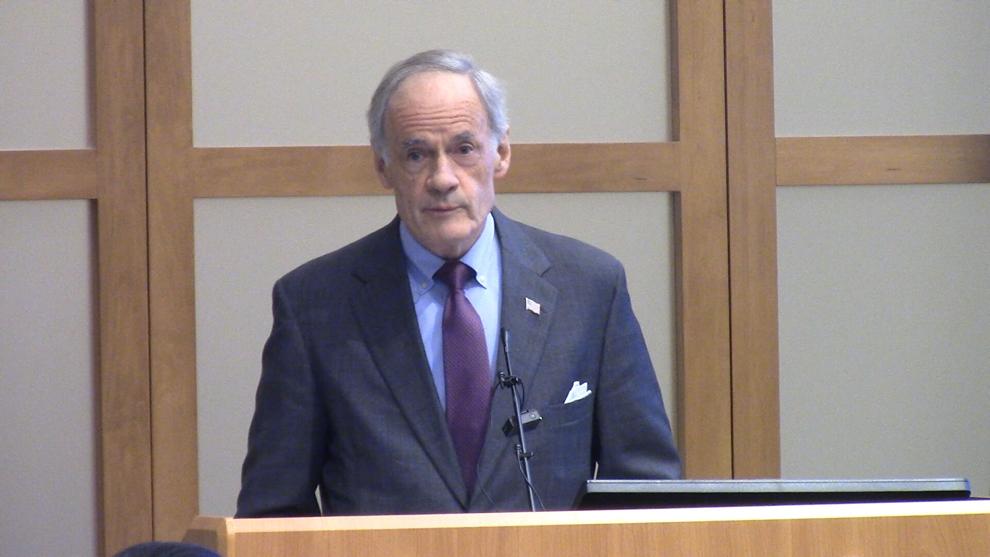 So far, the U.S. has administered 150 million doses of COVID-19 vaccine.
"The only way we get out of this is to vaccinate absolutely everybody," said U.S. Senator Chris Coons (D). "The American Rescue Plan is principally focused on getting us out of this pandemic. We appropriated $93 billion, and a fair amount of that is specifically to deliver more vaccines; some of it's for contact tracing, some it's for support for the healthcare workforce that's been so tested and challenged by this pandemic...but a whole lot of it is to get more doses of more vaccines in more arms more quickly. Sixteen million of that comes here to Delaware, specifically, and strengthens the trajectory and the delivery in this effort."
In Delaware, the state has administered more than a half-million first and second doses. It also recently opened up eligibility to anyone 16 and older. Vaccine appointments were hard to get, and while at times can still be a challenge, they've eased. Just 35,000 Delawareans 16 and older signed up for the state's waiting list in the first days it opened.
"Now our goal is to make sure that people have access to it, and that they get it," said Blunt Rochester.
"We've got availability for everybody over 16, and soon, I think we'll have an emergency use authorization for folks below 16 and be able to vaccinate literally almost everybody who could possibly want it," said Coons.
Sen. Coons called vaccination efforts a global challenge and pointed to entire regions of the world that have yet to get doses of vaccine.
"Once we get ahead of the variants and get ahead of the need for us to vaccinate every American and do the great work ChristianaCare is doing in terms of addressing healthy equity, we should also be working closely with our partners around the world," said Coons.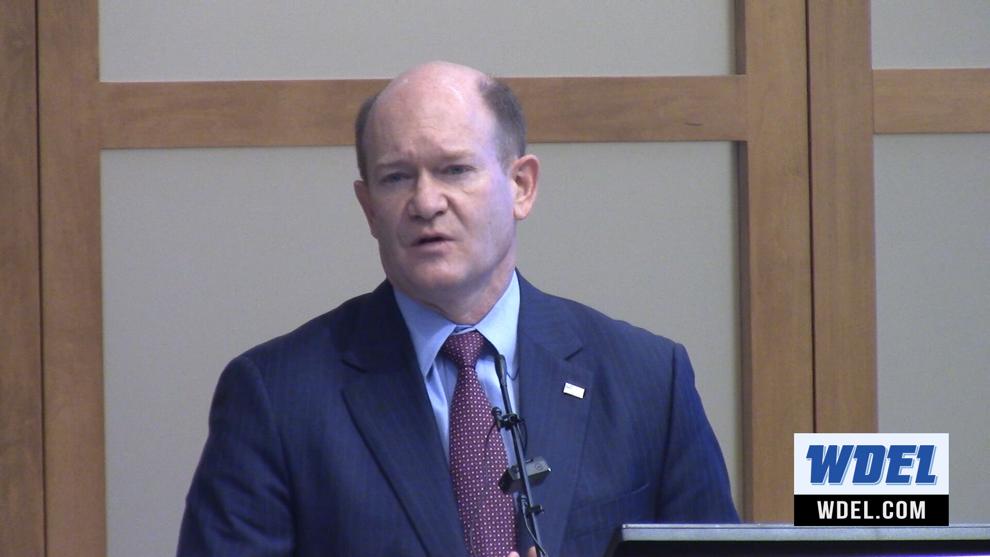 ChristianaCare has been on the front lines of the pandemic since the beginning.
"As a leading regional health system committed to caring for our community, we have also been on the frontlines of testing and vaccinating with our caregivers delivering over 100,000 COVID tests and over 40,000 vaccines as we race to vaccinate our community against the virus," said Dr. Janice Nevin.
A portion of the state's federal funding will go towards helping Delaware achieve equity in its vaccine administration program--an area in which ChristianaCare has been a leader.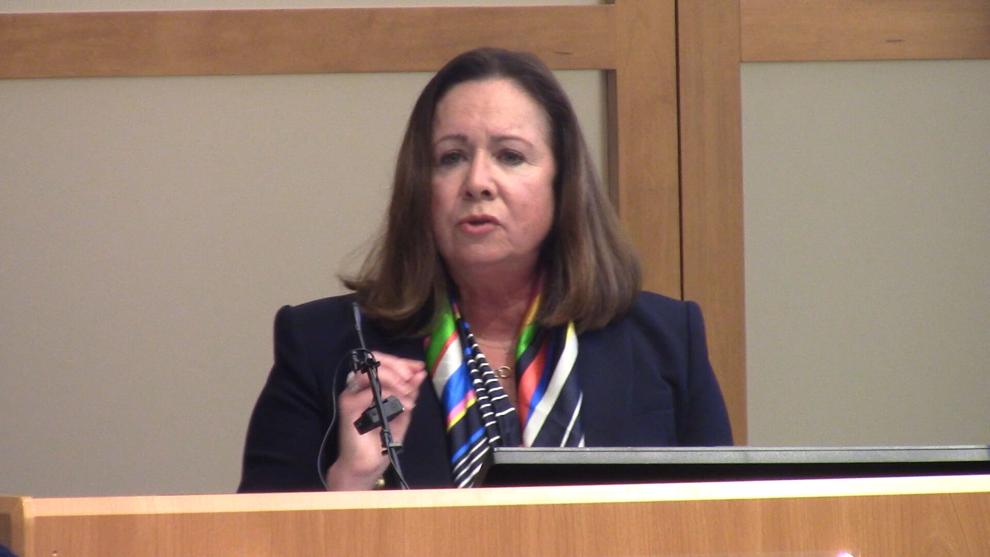 "We have been focused on...understanding and addressing the needs of our most vulnerable communities and communities of color that we know have been so disproportionately affected," said Nevin. "Every week, we're vaccinating thousands of Delawareans, and I am particularly inspired by our work bringing vaccinations to our highest need communities in partnership with trusted faith-based and community leaders."
The funding will also be put towards raising awareness and educating people about the vaccine.
"So we have this vision of COVID only really dealing with our seniors. But now it is imperative that young people get this vaccine. It is imperative that they not be afraid; it's important that they see young people also getting the vaccine," said Blunt Rochester.
Delaware Health and Social Services Secretary Molly Magarik called the $16 million in federal funding "essential" to the state's pandemic response, which has been the largest coordinated public health effort in our state's and our nation's history.
"Beyond staffing, the federal funding is being used to build and maintain information systems that allows us document our vaccine distribution...and that information will become critical if in the future we need booster shots," she explained.
While the funding also helps mass vaccination sites at the Dover International Speedway and the state's DMVs, it will also fund dedicated vaccination efforts within and for targeted communities.
"These events run the gamut from small churches in Wilmington to community-led efforts in Georgetown, and smaller state-run events that focus on the disability community, including those with physical, behavioral, intellectual, and developmental disabilities."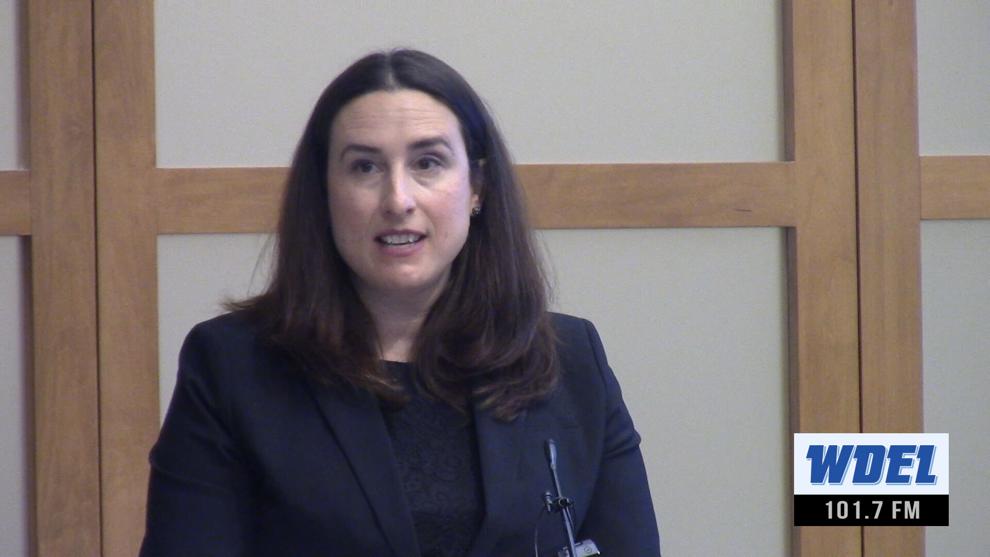 More federal funding is on the way, said Blunt Rochester. But in the meantime, Magarik said Delaware is making "real progress" in its vaccination administration program, and with each dose...
"We are moving closer to the return of things that we missed during the pandemic, those moments--both small and large--that punctuate and add meaning to our lives, moments that keep us connected to each other."