With COVID-19 vaccinations on the rise, for the first time in a year, we have guidance from the Centers for Disease Control regarding limited family gatherings.
With Easter and Passover this weekend, families are undoubtedly getting together more so than they have in the past year, but there are steps you can take to ensure your gathering is safe.
CDC guidance states that fully vaccinated households or individuals can come together with other fully vaccinated households and take off the masks and ditch the social distancing. Fully vaccinated means two weeks after a second dose of Moderna or Pfizer or the single-shot Johnson & Johnson vaccine.
A fully vaccinated household that's spending some time with one other unvaccinated or partially vaccinated household can also relax a little.
"Grandparents are fully vaccinated and they're going into their grandchildren's home, where the parents may be vaccinated, but the grandchildren are not, then at that point, it is OK in that limited setting, according to the CDC to not necessarily wear a mask and not necessarily follow the six ft. apart and to hug," he said. "[But] they really want you to limit the amount of people in that situation without wearing, for instance, a mask or physically distancing."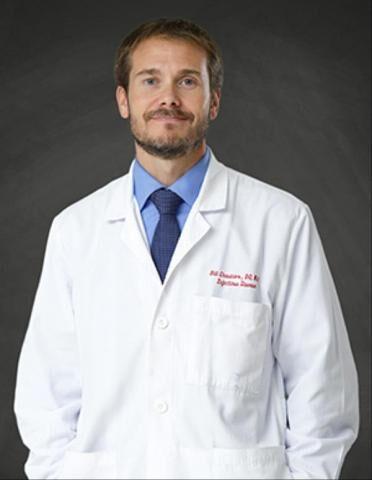 But the guidance changes, if multiple households are gathering and there's a mix of vaccinated, unvaccinated, or partially vaccinated people.
"If you start to combine one family who is fully vaccinated, and now you have two other families that are not vaccinated or fully vaccinated, they recommend that we do all the things that we've talked about over the past year, which is really wear a mask, stay six feet apart," he said.
But doctors said those with high-risk medical conditions should still follow COVID protocols.
"It's really important for them to understand that they need to still make decisions to keep themselves safe," said Chasanov, who cautioned no vaccine is 100% in its efficacy. "We get close to 904 to 96% with the Moderna and the Pfizer vaccine, but even those are not 100%, so if you have someone who's at risk of developing severe COVID-19, that's why those recommendations exist because there is a possibility that if they became ill, they would be very severely ill."
The holiday gatherings come at a time when COVID-19 cases are rising in the state. Delaware's new COVID-19 cases are rising, from around 200 cases per week to closer to 300, and at last check the positivity rate hovered around 5%--any higher than that and the World Health Organization doesn't recommend reopening. Hospitalizations have also risen back into the triple-digits.
"We're headed in the wrong direction," said Governor John Carney at Tuesday's coronavirus news conference.
That wrong direction has medical experts a little worried about an influx in gatherings.
"It's always a concern after any gatherings when you bring a podetial medium or large group of people together or even just several homes or households and there are people that are not vaccinated within that situation, it does obviously worry myself and worries a lot of us," said Chasanov.
Chasanov pointed to Europe, which is seeing a surge in COVID-19 cases.
"We have in the past year, traditionally, followed Europe with increase numbers several weeks after they have started to see their increase," he cautioned. "It is the time that we still need to make sure that we're following the recommendations, but also to make sure that we're doing what's right to keep ourselves, our family, and our neighbors, and community safe." 
COVID complacency and a sense of "feeling safe" after vaccination could be factors in the recent spike of cases in Delaware.
"My own experience is there's a tremendous sense of relief when you get that first vaccination, whether or not that impacts your complacency or not, it probably does a little nit," said the governor.  "It's very obvious that people are feeling spring fever; there's a lot more traffic out on the road, you see more people in public spaces, make sure you're wearing your mask, make sure you're keeping your distance, and just being careful in gatherings, washing your hands and sanitizing your hands."
Carney asked Delawareans to just "lean in" to COVID-19 protocols for a little bit longer.
"Just be a little less complacent, a little bit more compliant, wear your masks, be careful, we need to get through this as people get vaccinated; we're well on our way," said Carney.