The horseshoe crab has remained basically unchanged in its evolution for hundreds of millions of years, and although not the most attractive creature on the beach, it plays an important role in the Delaware Bay's ecosystem.
Despite it's dinosaur like existence, it was just twenty years ago on June 25, 2002, that the State of Delaware recognized the tank like creature, ubiquitous to state beaches, as its official marine animal.
The Delaware Department of Natural Resources and Environmental Control (DNREC) said, according to statistics from the Atlantic States Marine Fisheries Commission's (ASMFC) Adaptive Resource Management (ARM), the Delaware Bay horseshoe crab population has grown to over 31-million over the past decade.
That makes the Delaware Bay home to more horseshoe crabs than anywhere else on the planet.
Of that 31-million, more than 9-million are females, and that's important for migratory shorebirds like the Red Knot, a threatened species under the federal Endangered Species Act, and as an endangered species by the State of Delaware.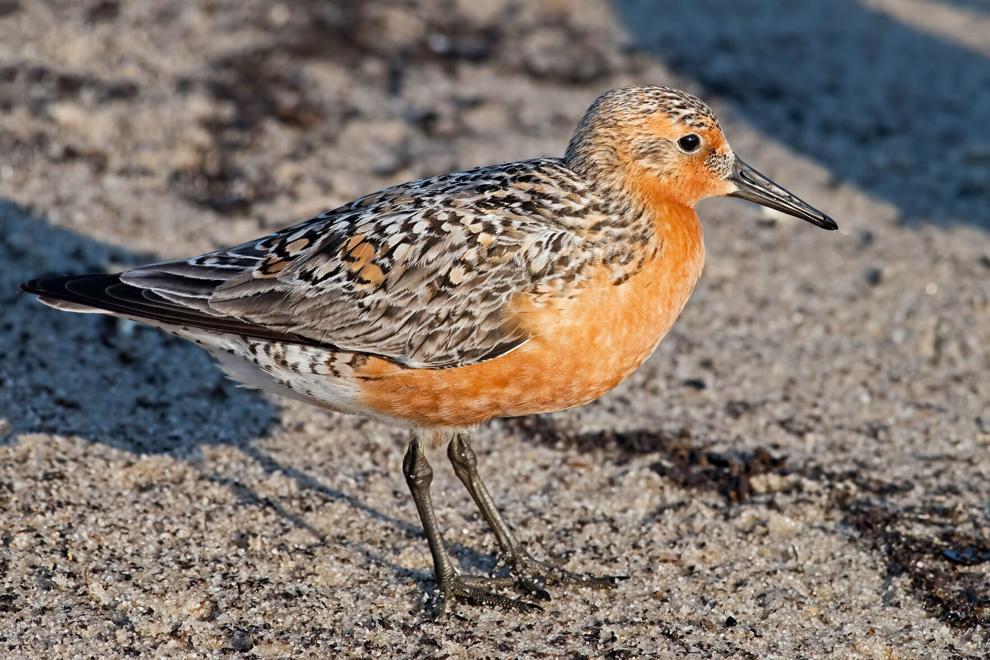 The shorebirds feast on horseshoe crab eggs during their Delaware Bay spring layover, in some cases nearly doubling their body weight, before continuing on their northerly migration.
According to statistics, the Red Knot population has remained steady over the past ten year between 40,000 to 50,000, due to the horseshoe crabs sustaining growth.
So if you're at a Delaware beach this weekend, and you see horseshoe crabs across the sand like some sort of living litter, take note that it's the 20th anniversary of this 'living fossil' as the state's official marine animal.