More than 7,000 emails containing coveted flight deals went out to subscribers of Scott's Cheap Flights in 2018.  
Scott Keyes, founder and CEO of Scott's Cheap Flights, and his team of flight experts crunched 12 months of data to determine the best and worst U.S. airports for cheap international flights.  
"These are not just any deals--these are not one that are saving $50 or $75 bucks off. Our team of flight experts are really only interested [in ones] that are saving $300, $400, $500, $600--sometimes even more--off a deal. The average savings on deals that we send out is about $550 round-trip," said Keyes.  
Last year, Scott's Cheap Flight experts found 436 deals departing from John F. Kennedy Airport in Queens, New York.
Los Angeles International Airport in Los Angeles, California, saw 353 deals in the past year.  
"Just about one every single day," said Keyes.  
The major metropolises on opposite coasts rank #1 and #2, respectively, on Scott's Cheap Flights' first-ever analysis.  
"There's a ton of people there, and so there's a ton of people looking to fly so the airlines are looking to provide a bunch of seats for those folks--so there's a lot of competition," said Keyes. "That's what's driving down the fares, in general, and providing more and more cheap flights."
One airport in a major city that didn't make the top 10 list of Best Airports for Cheap Flights was Atlanta.
"Atlanta, big metropolis, a ton of people live there...many millions, and yet there aren't quite as many deals out of Atlanta as elsewhere because Delta has such a stranglehold, such a monopoly, on the flights that depart out of Atlanta....they don't have very much incentive to lower prices for travelers."
Philadelphia International Airport falls into that category as well, as a hub for American Airlines.
"The American Airlines monopoly there does kind of limit the number of cheap flights...that you might see otherwise."
The good news for Philadelphians? Their close proximity to Newark Liberty International Airport--only a 90-minute drive--or JFK or Dulles International Airport in Washington, D.C., each a 2.5-hour drive, which can result in savings worth hundreds of dollars.
Newark Liberty International Airport in Newark, New Jersey, ranked #5 on Scott's Cheap Flights' rankings.
"The best deal that I ever got in my entire life was out of Newark, and to that principle, I didn't live in Newark at the time, I lived in D.C., but I came across this fare that was $130 non-stop, round-trip from Newark to Milan...I'm saying, 'I have to get that. It doesn't matter that I don't live in Newark, that is such an incredible deal.'"  
"Keep an eye on Newark as well, even if it's a little bit more of a hassle to get out to, if you're saving $500 on a flight as a result--that's probably worth your time," he recommended.
I once booked a deal out of Newark to Athens, Greece, scoring two tickets for $1,050 on five-star airline, Emirates. If you're willing to book far in advance, you can score a similar deal a few times a year, making both you and your wallet happy.
"Not only are you locking in an incredible price, but I've been doing some research on the psychology of travel happiness, and one of the things that they find is when you book a flight far in advance like that, you end up enjoying it a lot more because you're giving yourself a lot more sort of anticipation time--you get to enjoy not only the trip itself, but for the next nine or 10 months...you're savoring the anticipation."  
Orlando ranked #9 in Scott's Cheap Flights' rankings with 226 deals for super-cheap flights. The reason? Disney World.  
"It is such a popular destination for folks that people fly from all around the world to Orlando in order to go to Disney World, and once those places arrive in Orlando, they arrive with tons of passengers, and they don't want to just turn around empty and fly back to wherever they came, so it ends up being a lot of cheaper to fly out of Orlando than it is to fly into Orlando, internationally, so folks in Orlando get a real kind of benefit to their airfares because it's such a popular tourist destination to come there," said Keyes.
"Can't imagine that Walt Disney when he was inventing this, many decades ago, figured that a later knock-on effect would be cheap flights for folks in Orlando, but that's the way it ended up being."
Fort Lauderdale rounded out the top 10 with 219 deals in the past 12 months.
"It's kind of the Newark of the Miami area, so Miami, very popular not only destination, but also for flights down to Latin America, for flights down to the Caribbean, for flights down to South America, and so while Miami came in at number seven with 295 deals per year, Fort Lauderdale started to really pick up and take some of those kind of spillover flights," said Keyes.  
Just 20 miles away from Miami, Fort Lauderdale is far less congested and offers cheaper landing fees, enabling it to make a name for itself as a budget airport. Fort Lauderdale is also a hub for ultra low-cost budget carrier Spirit, which is not included in any deals sent to subscribers of Scott's Cheap Flights.
"Our flight experts...essentially the 'grandma principle.' Would we recommend this flight to our grandma? And Spirit Airlines, right now, is not one of the airlines that makes the cut...it doesn't pass muster for a number of different complicated reasons. So the fact that Fort Lauderdale has so many cheap flights, even when you're completely ignoring Spirit Airlines...I think is a real testament to how it's become a very kind of prominent cheap flights airport around the country."
Travel-challenged folks who see far less deals live in places like:
Greensboro, North Carolina
Panama City, Florida
Grand Rapids, Michigan
Norfolk, Virginia, 
"Places that are just kind of a bit, more secondary or tertiary cities or places where there's just not as much competition among the airlines, so that's why you end up seeing fewer deals there than their larger sort of nearby cities," said Keyes.  
But even in the smaller airports see some deals. Greensboro, North Carolina, residents saw 22 deals last year, according to Keyes' analysis.  
"You're still getting at least a deal every two weeks or so...even if it's not the 400-some folks get at JFK."
A surprise city on the worst list ended up being Milwaukee, Wisconsin.
"I would have expected that Milwaukee might have cheap flights, as a sort of spillover effect from Chicago. From an airline perspective, there is expensive landing fees and everything flying into O'Hare, and maybe some of them would want to, instead, try to fly into Milwaukee and let people take the bus, take the train down," said Keyes."[It] didn't end up being the case though; there were only 44 deals that we found and sent out to our members in the past deal. Chicago O'Hare, ended up being one of our top, one of our best cheap flight airports just because there's so much competition."  
If you live in one of these travel-challenged cities, be willing to go to another airport to start scratching destinations off your bucket list.  
"Sometimes it can actually be really cheap to do what's called a positioning flight. So Let's say you live in Oklahoma City--Oklahoma City was #8 on our [worst] US deals list; they had 43 deals in the last year," said Keyes. "Dallas is not that all that far away, even if its's a long drive, you can regularly get Southwest flights, for instance, for $39, $49 bucks down to Dallas, and once you're in Dallas, or even down to Houston, you can get an international flight."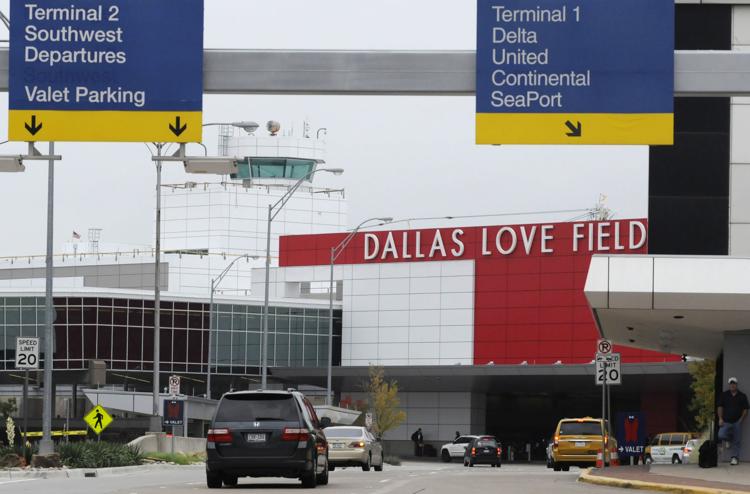 Scott's Cheap Flights recently sent a deal to Barcelona for $271 round trip and to Madrid for $276 round trip.  
"Those were not available out of Oklahoma City, they were available out of Dallas--you tack on $39 or $49 for the Southwest flight down to Dallas, and you end up with a $300-something-dollar flight over to Spain versus the $1,200-$1,300 it might cost if you were just looking for a single-itinerary from Oklahoma City to Spain," he said.
Keyes plans to do the analysis annually to see whether airports maintain their cheap flights status or whether some improve in the rankings.