Students aren't the only ones who deserve a vacation this spring break. A portal offers deals galore at deep discounts for travelers looking to stay local or travel far this spring and summer.
Expedia polled 2,000 Americans to see what their upcoming vacation goals were, and more than half said they were ready to get out of the house, disconnect, and get some sun.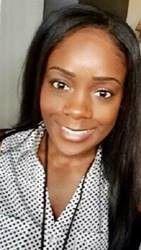 If that sounds like you, Alexis Tiacoh, public relations manager for Expedia, recommended checking out their Destination Spotlight portal.
"It features amazing deals and the most popular destinations and the most customer-loved destinations all around the world. For travelers who are looking to stray local for spring and summer trips, there will be deals to Phoenix, Orange County, Boston, Hawaii, Vegas, and even the mid-Atlantic beaches. These are all places to be slated to be Spotlight Destinations through the end of April, and then for travelers looking to take an international trip, there will be great deals in Mexico, Europe, and even Asia," said Tiacoh.
Deals refresh every Monday with new deals on sale, and they're offered at a minimum of 20 percent off hotels or a packages that include a flight and hotel.
"Some of the places also include Expedia's top picks for the season, so you get a really nice mix...and there's plenty of domestic and international destinations. I know I personally keep a calendar reminder for me to go and check what's on sale for each and every Monday, because there's likely always a place there that I'm interested in visiting or maybe I want to visit again," said Tiacoh.
Even if you don't know where you want to go, check out the portal for some serious inspiration.
"With them refreshing every week, let's say this week you checked it on Monday ,and you're not really feeling what's there, you can always check back again next week," she said. "Sometimes I book my trips well in advance, if it's around an event or I really want to go somewhere during a certain time, but a lot of my last-minute, impromptu trips, I'm browsing through Destination Spotlight to see just where I can go, to see if something new has come on-sale that spikes your interest, and Destination Spotlight isn't your go-to places like Seattle, Atlanta, Charleston, and even Puerto Rico are amazing spring break destinations, especially if you're on a budget. Our data shows that the average round trip airfare to these places is going to be less than $500, so these are also great options to consider for spring."
Not into flying? Hit the open road instead.
"If you don't want to put a lot of miles on your own car, our data shows that if you reserve your rental car just six days or less in advance, you could save around 20 percent, which is really significant," said Tiacoh.
And don't think think advanced planning means big savings. Destination spotlight offers last-minute deals for those spontaneous travelers.
"I also recommend using the app. Big online travel sites often have deeply discounted deals on their app, and plus, booking via mobile often gets you some extra perks like double the rewards points. I know the Expedia app is able to help travelers with everything they need on-the-go, and it's also really convenient when you're in-destination too. I went to London a few weeks ago for a work trip, and I found myself with a free night, so I was able to book this really cool Harry Potter tour right on my mobile app."
Expedia's top destinations this week out of Philadelphia International Airport are Orlando, Atlanta, and Los Angeles. Other places profile this week are San Francisco, Mexico City, and Amsterdam.