Nikki Lavoie and her husband Sean Barney should have spent Monday in Portugal, on the first day of their five-year wedding anniversary vacation. Instead, they're both working from home, with kids, celebrating their unity by cooking a dish from their Portuguese cookbook.  
"At first, I just really hoped that we would still be able to go," said Lavoie.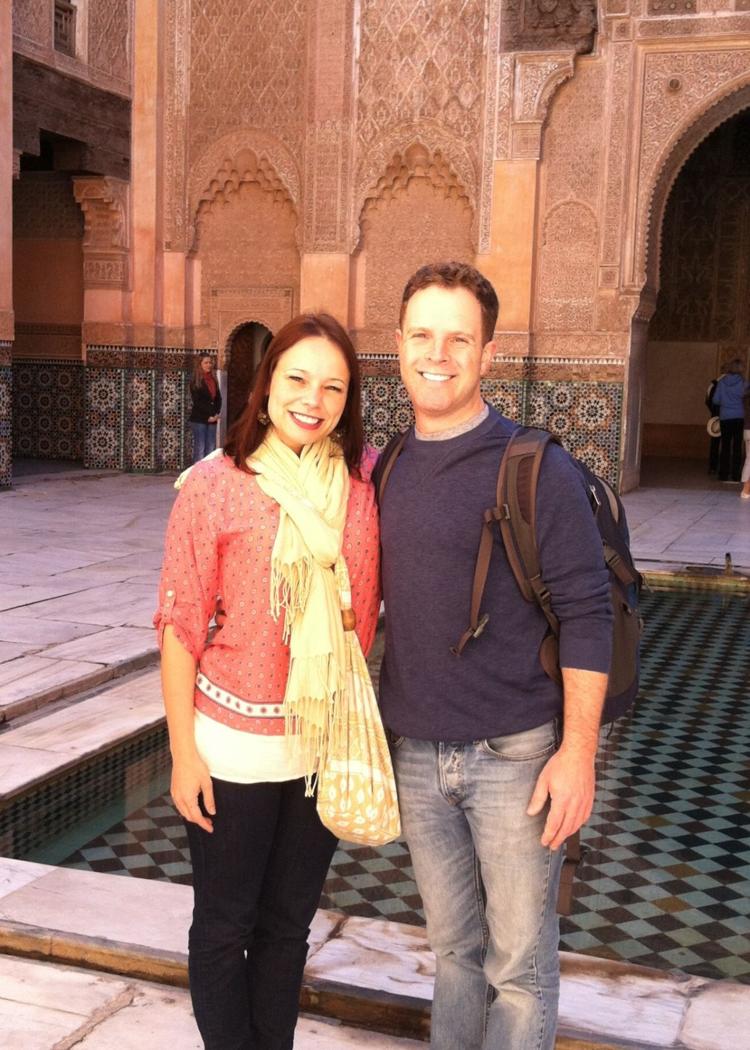 Barney's planned trip with Lavoie's daughter to Arizona so they could see spring training baseball was also cancelled, due to Major League Baseball delaying the start of the season.
The Wilmington couple is like so many in Delaware--and America, and the rest of the world--whose travel plans, both abroad and domestic, have been ruined.  
Jim Steele and his wife should be in Spain right now. Around Christmastime, they found a great  deal on United Airlines to travel on what would've been their first trip to Madrid and Barcelona; they had hotel points for reservations and booked it. As the vacation approached and coronavirus concerns both at home and abroad grew, they knew they had to cancel.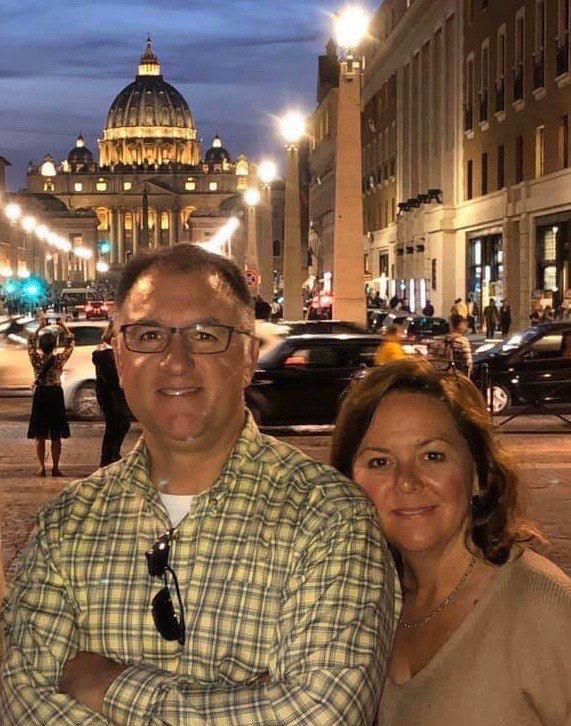 "We noticed that the virus was in Italy, and starting to spread a little bit more, and just out of precaution, at that time, things weren't locked down like they were today, so we just made a decision to pull back," he said.
The couple made the right choice. Had they decided to go anyway, they would've been in Spain when the State Department issued a Level 4 Travel Advisory, strongly discouraging all travel abroad. While American citizens can usually get home, it could've become increasingly difficult--and cost more--as airlines cancel flights, quickly turning a pleasant vacation into a high-stress situation.
"We just played it safe...it was disappointing at the time when we hit the button to cancel the reservation. It was sad."
Gabriel Doncel, who lives in Newark, is originally from Spain. He's now had to go a year without seeing his family. His parents and brother had planned to travel to from Segovia and Madrid to the U.S. to go to the family's home in the Outer Banks during spring break. Those plans were promptly cancelled after the U.S. banned international travel from the Schengen Area in Europe.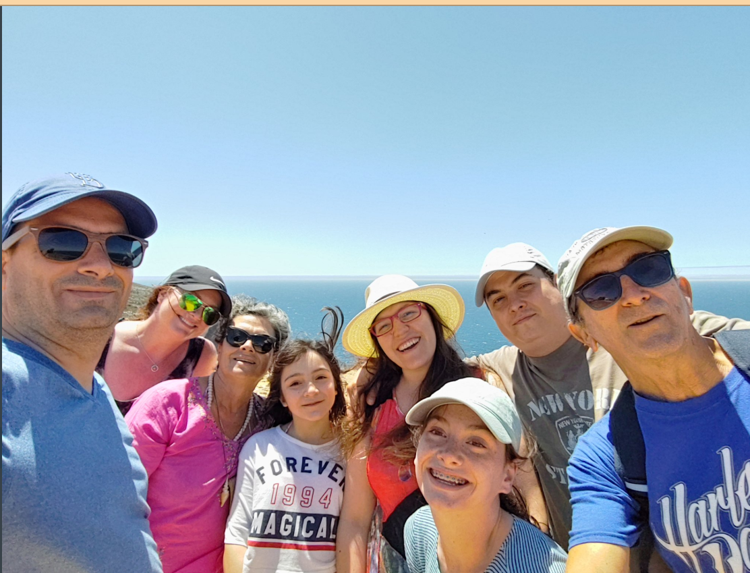 "Shortly after, Spain put a ban in place, so they wouldn't be able to travel anyway, and they're now staying at home--100% of the time, except to go to the grocery store," Doncel told WDEL.
Doncel said Spain's government is handling testing differently than America.
"If you have symptoms, you call, and an ambulance comes to your building, and the medical workers--with protective equipment--then go up to your apartment, and they do the test. Then, later on they call to tell you if you have this virus or you just have the flu," he said. "It's very impactful because everyone is at home. Everybody has balconies, and you see the ambulance come in, and the people getting out of the ambulance, doing the test, and leaving. Unfortunately, for people that are really affected, they get carried away in an ambulance, taken to the hospital. That, I think, is pretty impactful for all the neighbors."
When Lavoie saw the coronavirus crisis rapidly changing, her mind instantly went to all the money she had invested on her overseas trip, from airfare and hotels to tours.
"It was really disappointing, and it was also a headache to think about the process to move forward to cancel the trip. It was a trip we'd planned to take, so just trying to track down all of the different reservations to contact them and cancel the trip was quite a headache."
While she said the airline would let her reschedule her trip for any time within 12 months, boutique hotels in Portugal weren't as accommodating.
"In order for me to keep our investment, we really had to book within the next three months," she said. "This was an anniversary trip so we booked at these level lovely boutique hotels that are run by families and independently run. These are not big chain hotels...that are refunding people, and this is a different thing; this impacts them too."
They're hoping to now travel to Portugal in June, but as the coronavirus crisis evolves and, if a Level 4 Travel Advisory remains in place by the State Department, it's unclear whether the trip can happen. She hopes, if it comes down to it, they'd let her re-book.
"I certainly hope so, but I'm not counting on it."
Steele, who, like Lavoie, is spending his would-be vacation working, was able to recoup his hotel points and had to pay only a small service fee to cancel his flight. He hopes to re-book his trip to Spain in October, if virus concerns dissipate.
"There's a lot of unknowns, and you just don't know when you get over there--are things going to be open? Italy just kind of put everyone in a quarantine, and there's no mobility. Restaurants and other shops are closed, and you could maybe not get necessary essentials, and who knows about the hotel. With that cloud of uncertainty, it was a pretty easy decision," Steele told WDEL.
Doncel hopes to travel to Spain later this year in the fall too. 
"I do hope that they can still make it, maybe this year, but if not, we're going to try spring break again next year."
For now, he's relying heavily on video conferencing to see his family.
"We've been constantly sending messages through WhatsApp...we also set up a few Zoom calls, for us to be able to talk and video chat all at the same time, so we've done that with my parents and my brother, all four of us."
Adding to the headache and heartache for Lavoie is child care. It's not easy to just re-schedule an overseas trip. This would've been the couple's first trip together since their youngest son was born more than two years ago.
"Lining up child care for a week so we could take this trip was a big deal, so that's also part of the equation--when can grandparents be available to babysit for a whole week again?" she said. "I think I just wanted to be present in another country, again. It'd been awhile since I traveled, I wanted to walk the labyrinth of narrow streets in Lisbon, and just be present for the smells and the sights in another country."
As travel plans evaporate, none of them are discouraged from traveling overseas once the coronavirus crisis is over.  
"We're pretty adventurous, but when everyone's saying there's restrictions, and things you can and can't do, it kind of elevates that pressure, and makes you step back and think about the big picture,' said Steele. "At the same time, it's something that we will do when we're able to do it." 
"I think next time I book a trip, I will pay the extra to make refundable trips--so airlines and hotel reservations--it generally costs quite a little bit more to get a refundable reservation, but I think, maybe, that additional cost might be worthwhile," said Lavoie. "It would make it easier."