Alex Jimenez is a full-time traveler currently living on a boat in San Diego, California. Home base is England, if she has to call anywhere home.
She started her blog Travel Fashion Girl in August 2012, at first, as a hobby.
"I was tired of over-packing, and I looked online for resources, for help.  What should I be packing? I need a packing list; how do I downsize? And I didn't find the information that was relative to me, particularly as a woman who didn't want to look like a hiker everywhere I was traveling, especially in metropolitan cities like Paris, London, and Sydney," she explained.
So she sought her own answers and wanted to share them with the world. Loved by millions, her blog features a handy editable, printable packing list, so you'll never forget anything at home. She's also out with plenty of gift guides for every kind of traveler in your life from yoga lovers to adventure travelers. 
Something new on this year's list: a luggage scale.
"As we're going around maybe we accumulate some things, and the airlines are getting stricter, and if you're traveling on different airlines then they have different requirements," she said.
I totally asked for one of those for Christmas, since I'm a notorious over-packer.
Another item Jimenez has been traveling with since 2008--a universal travel adapter.
"Whether you're traveling with a family, or a partner, or a friend, then you can charge up to three devices at once, and that's really important because nobody wants to be without their iPhone, whether it's for fun, they're watching Netflix on the plane...or on a long train journey...especially if you're on a train or a plane, and you're sitting next to someone--a stranger--who wants to have access to that limited socket, if there is one...or they want to be on Instagram, or even practical reasons like Google maps or calling your hotel, or if there's anything that goes wrong--so that's really valuable."
And what sets Jimenez's apart is the color.
"Not only is it a red, but it's actually red because the readers asked specifically for a colorful adapter because most hotel room walls are white, so it's very easy to leave behind," she said.
A must-have--though I admittedly own a set and haven't figured out to use them--packing cubes--which can really take the weight off your bag:
"Some of the ones that are better quality..with zippers, double-stitching, better material--they can handle a lot; they're really rugged and durable, and if you roll your clothing, then stuff them...you can travel carry-on only," she said.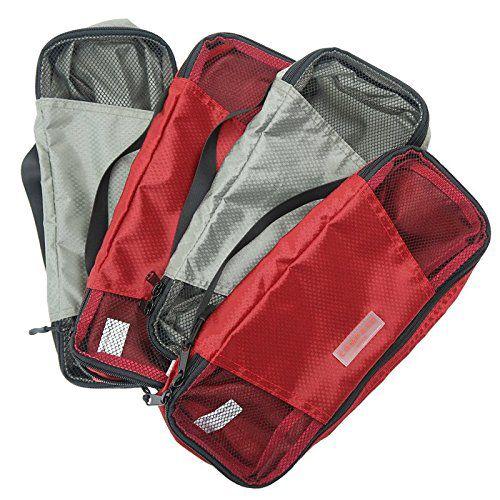 "The ones we're featuring by our brand [Compass Rose], now they have a system specifically...it has two colors, they're each numbered so you know what's inside.  For example, if you're going to go away on a four-day weekend, you can have your outfit in the number one package for day one--you don't have to think about it--it's about making your life easier while you're traveling," she said.
Jimenez said she's received praise over their packing cubes system with people writing to let her know they traveled 17 days in Europe carry-on only.
Long-term travelers or parents with kids studying abroad will want this item to help keep clean:  the Scrubba Wash Bag.  
"That's something I traveled with when I used to backpack...you can wash your things as you go, and when you're on a long-term trip, you don't have to pack more; you just have to pack enough for a week, and do laundry at the end of that week, so if you don't have access to a washing machine or a laundry service--or you don't want to pay for a hotel service--you can just hand-wash them in something like this."
"I actually traveled in India for a month, India and Sri Lanka, and this was everything because our clothes got so filthy, and -there was so much dust--and we were hand-washing a lot," she said.
If you're a high roller, looking for that premium gift item--noise canceling headphones are where it's at.
"I just started traveling with them this year, and I do do not know how I traveled so many years with out it.  It is amazing--not just to block out the noise from kids, from people--but it actually helps to block out the engine noise, and especially if, even me, who I'm well-traveled, if someone's particularly stressed or anxious about flying, this also as you're taking off helps to subdue the engine noise...even me it makes me more at ease as I'm taking off and landing."
Perhaps you're not a high roller and don't want to pay the high cost of booze on a plane.  If that sounds like you, bring the mini cocktail kit on-board.  
"That actually was recommended, to me, by a mom after a long flight with kids," she laughed.
Travel Fashion Girl's list is full of anti-theft items like a purse, a scarf, and even a specially developed secret bra wallet.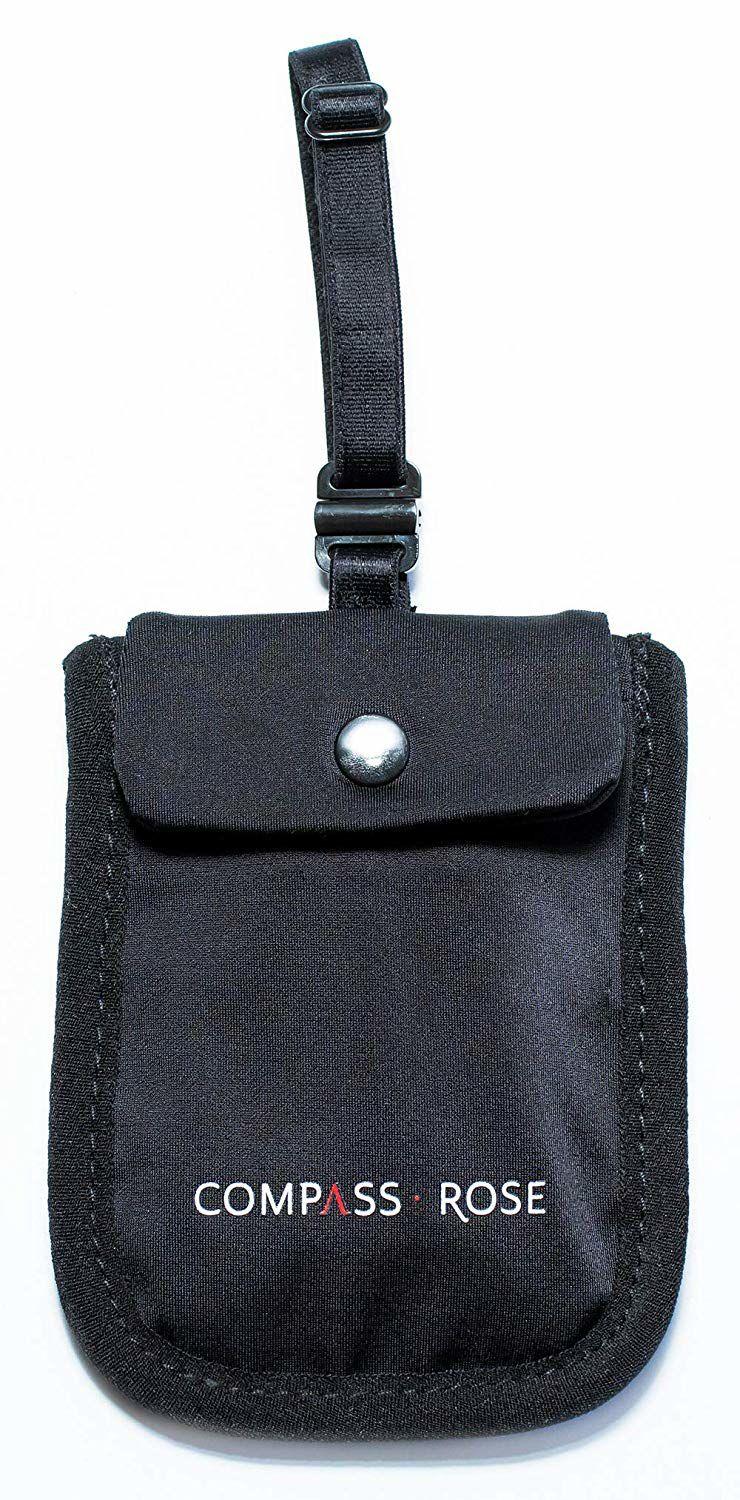 "If you're traveling, sometime, for example in the summertime or you don't want to wear a scarf, for whatever reason, you don't want the weight around your neck, then I also developed a secret bra wallet, which allows you to have your back-up credit card, and then when you go to the ATM, you put in $50 or $100--whatever you need for the day--and maybe you've got a couple hundred more dollars that you pulled out, so you can maximize the exchange rate, so you want to put that away in your bra wallet."
"This is particularly helpful for a woman--I'm not sure about you--but I don't really want to have any extra pouches around my waist area; this is helpful in that case, and it attaches to your bra; you can also attach it a belt loop as well."
But no matter which you choose, heed this tip to keep your passport safe:
"I never encourage people to travel with their passport while they're hesitating, because it's actually the most common way to lose your passport. Every single time I hear that someone lost their passport, it's because it was taken out of their pants pocket, or it was taken from their backpack, or maybe it was taken from their purse, and they were at a festival in Sydney--these are real stories that I've heard," she said. "But for example if they're going to go from the airplane to their hotel, they can put their passport in there, or on an everyday basis, if they're traveling in the wintertime when a scarf is useful, they can have their money or their credit cards."
"No matter what your anti-theft device--maybe apart from a purse--would be to not put all your money in that item because every single time you go shopping, you've got to reach, dig into your scarf, dig into your anti-theft bra wallet, your money belt--whatever it is--and show people where you're hiding your stuff--so that doesn't make any sense."