It's been basically freezing all week, so if you're daydreaming of warmer places to vacation this winter--raising my hand here--you're certainly not alone.
Destinations like Jamaica, the Bahamas, and Riveria Maya are always popular.
LISTEN | JetSet: Get over the winter blues by cruising to a new private island.
"The Caribbean, understandably, sees a nice uptick in interest this time of year because it's such a great warm weather alternative--70s, 80s out there over the next couple of months, plenty of destinations to choose from," said Gabe Saglie, Travelzoo Senior Editor. "The cruising industry, in particular, offering some major bang for the buck as well."
But MSC Cruises is out with a trip to a brand new island. Cruises just started last month to Ocean Cay MSC Marine Reserve--exclusive to them--and Saglie told JetSet there's something for everyone.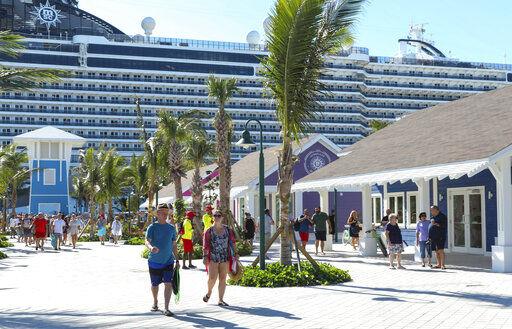 "This is a beautiful, 95-acre slice of paradise. It used to be a sand excavation site, and MSC has come in and totally refurbished it over the last couple of years; they've got a 100-year lease on it, there's coral refurbishing that's currently going on there, so the environment is priority number one," he said. "A lot of the experiences on here are meant to introduce guests to the animals and the plant life that is native to this island...but in essence what it does, a lot of these private cruise islands will do is offer an extension of the high-end experience you're getting on-board onto this island experience. So during the day, for example you're seeing some of the best snorkeling or kayaking that you'll see in this portion of the Caribbean; they'll do stand-up paddle-boarding even at night, using these LED boards, which is very cool. In the evenings, they've got Bahamian parades, they've got laser shows from the lighthouse that's there; there's a spa on the island, there's some fantastic dining to be had on the island as well.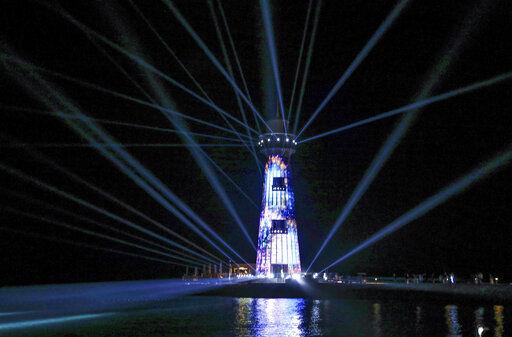 MSC has an exclusive partnership with Martha Stewart too that began this month.
"Throughout the Caribbean, she's curating a variety of these immersive, exclusive experiences at this new Ocean Key MSC Marine Reserve...featuring a Bahamian cooking-and-cocktail class."
You can view special wildlife too.
"The very active coral restoration that's ongoing at MSC--there's some fantastic, natural things to see both above and below the water surface; there's some fantastic deep-sea fishing excursions--it's all tag-and-release--but it kind of opens the door to some of the wildlife that's out in the ocean as well," he said. "There's a great kids and family program that ends with kids on this sort of island adventure while they're on the island that introduces them to some of the wildlife and some of the plants that are native, specifically to this island, and to this part of the Caribbean, so I think this...immersive opening the doors to what is native to this particular part of the world is certainly part of this experience in a big way."
And after your adventure, if you're a foodie, you'll love this cruise:
"One thing MSC's done quite well, is on-board for example, this new Meraviglia, they've got a two-star Michelin chef doling out food every day. On the MSC Seaside, I got meat celeb chef Roy Yamaguchi from the Roy's restaurants across the country; he's got his first restaurants at sea on-board the MSC Seaside, and yes, that is extended on top the island experience as well...so you're getting a taste of what is regional, what is local, but done in that sort of classic MSC five-star way."
Seven-night cruises on MSC start at $299 per person.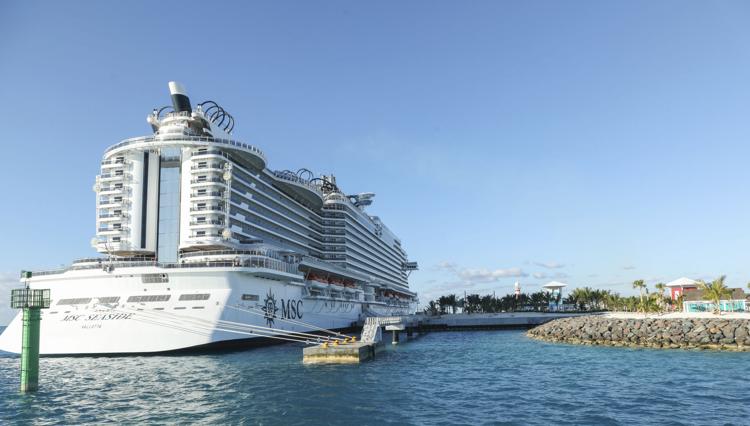 "That obviously gets you an inside cabin, and you go up from there. You're on the new MSC Meraviglia, which is a brand new ship that entered the cruise scene there in South Florida, just a couple of weeks ago, seven-nighters starting at $339. If you're at the $459 price point for seven-nighter, you're getting things like drinks packages included with your cruise as well. Sometimes, you have to pay a little bit more for some of these exclusive shore excursions, but the experience on the Ocean Cay, on the new island, are part-and-parcel for your itinerary."
"So you're stopping, for example, on a seven-nighter in the Riveria Maya, then you're making your way to Honduras, you hit the Bahamas, and as part that seven-nighter, you're spending a whole day and a whole night on that Ocean Cay."
And it's wave season, which means you can save some big bucks.
"Historically, every year, January, February, March is when the cruise industry generates its best sales, its best incentives of the year, so if you're looking to book a deal and benefit from some of these extra incentives, look at that January-to-March window...that's when you'll lock in some of the better bargains you'll see all year."