I'm constantly being asked: "How do you go on so many fabulous trips?" Journalists don't make a lot of money--that much I can confirm.
But would you believe me if I told you you could get to the love capital of the world--Paris--roundtrip for $800 for two? Or across the country to Hawaii on a trip for two for $850? It's all thanks to a healthy desire for adventure and services like Scott's Cheap Flights.
Time and money are the two things that stand in the way of people traveling more--so for JetSet, I wanted share some of the tips and tricks I've learned along the way that can make price less a part of the equation.
Scott Keyes, a self-described "recovering political journalist," suffered from the same syndrome. He wanted to travel, but had to do it on the cheap.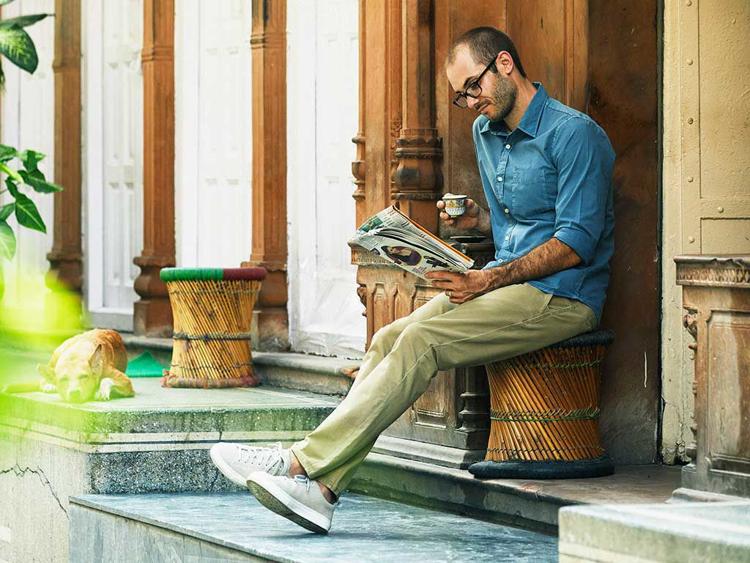 "I found the best deal that I've beer gotten in my life, which is non-stop from New York City to Milan for $130 round trip," he said. "Even to this day, it's still the best deal I've ever gotten--eyes popping, heart racing, sweaty palms; Milan hadn't been somewhere that was on my radar, but for $130? Heck yeah, there's no where in the world I wouldn't go."
When he returned from the trip, he had friends constantly asking:
"Scott, I heard about that deal you got. Can you let me know next time you find a deal like that so I can get in on it too,'' and so in trying to remember every single person I needed to let know next time a deal popped up, [I thought] why don't I start a simple little email list, and that way I can let everybody know at once. I had no idea, at the time, but Scott's Cheap Flights was born."
He turned affordable travel--a side hobby at the time--into a bona fide business, growing from 5,000 subscribers to 1.5 million in just three years.
But deals like the ones Keyes discovers and disseminates don't last long. Sometimes, mere minutes. He offers this pro-tip:
"In the United States, if you buy a flight directly from an airline, you are, by law, guaranteed a 24-hour period after you hit buy that you can get a free refund, cancellation, no-strings attached, no fees or anything--it's only if you book directly from the airline."
Growing up, while other kids went on glamorous spring break trips, we hit the road in an RV going where we could with the money we had. After seeing much of the U.S., I made it my mission to want to see the rest world. That's where Scott's Cheap Flights stepped in and changed the way I travel. Lucky for me, getting to Europe and Asia has never been as cheap as it is today.
"We're incredibly lucky for that, and there's no guarantee for how long that's going to continue, but right now flights are cheaper than they've ever been, and so being sure to take advantage and to at least--if you've got the time--the money, the kind of financial portion is a lot more doable nowadays than it used to be even a couple years ago," said Keyes. "Even three years ago, it was much more common for flights to Europe to be $900, $1,000 roundtrip, whereas nowadays, [you] regularly see it in the $400s, or even $300 sometimes round trip, and we're not just talking about flights just from New York, Philadelphia, Chicago, LA. Even smaller cities see flights--not only from Pittsburgh--but flights from Albany, New York, or from Charleston, West Virginia, or Columbus, Ohio--much smaller airports--that are getting $430 round trip flights over to Rome, or to Paris, or Amsterdam.  Don't let kind of the memory of what airfare was a few years ago hold you back from traveling.  Impress on people, man, now is the time, there's so many opportunities available now--don't let kind of the memory of what airfare was a few years ago hold you back from traveling now."
Contributing to the price drop, Keyes said, is lower fuel prices.
A lot more fuel-efficient aircraft has been developed...737 MAXes...smaller airplanes can start to fly between the United States and Europe, between the U.S. and Asia and bun a lot less fuel doing so, so it becomes more cost-efficient."
But quite possibly the biggest reason? The rise of budget airlines which have soared in, creating a big win for consumers.
"Ones like Norwegian Airlines, WOW Airlines, Iceland Air's been around for awhile, but these airlines have come up and started to offer bargain-basement prices--a couple hundred bucks roundtrip from the U.S. to Europe or from the U.S. to Asia, and granted they have a lot of add-on fees--and sometimes the deal can be good, and sometimes they can be bad--but what's undeniable is that sort of sticker price--the price when you are searching in Kayak or Google Flights or wherever is putting a lot of downward pressure on your Deltas of the world, your British Airways, your American Airlines, and so they're having to compete on price in a way that they didn't have to even three or four years ago; these new budget airlines have come in and really been kind of a price-setter for these long-haul flights in a way that saves us all a lot of money, regardless of which airline you fly."
There's a totally free version of Scott's Cheap Flights that you can sign up instantly. For just $39 annually, you can get a premium membership, which is ad-free and includes all of Scott's deals 30 minutes sooner. Those minutes can make a big difference when it comes to booking your dream trip, and the annual fee should pay for itself in your airfare savings.
Tune in to JetSet, airing weekly on Wednesdays at 9:45 a.m. on the all-new Del-AWARE with Allan Loudell on WDEL.