Who says you have to travel for Thanksgiving? Save yourself the aggravation and use the time recharge and rediscover your home state instead.
For starters, Delawareans can enjoy year-round tax-free shopping at places like the Christiana Mall and the outlets in Rehoboth--but couple that with Black Friday and there's some serious deals to be had for the savvy shopper. If you're willing to deal with the parking lot wars, you could get your whole holiday shopping list done and out of the way, and even if you've got few stragglers, save 'em for Cyber Monday.
But if shopping isn't part of your plan, we caught up with Elizabeth Keller, Director of Tourism for the Visit Delaware--who walked us through a three-day itinerary for a staycation that starts in northern Delaware.
"The DuPont estates are gorgeous during the holiday season--we have Yuletide at Winterthur and the holidays at the Nemours Estate--there's some beautiful displays to see. As you move down into central Delaware, you have some delicious dining options, you have the opportunity to--if you want to work off the turkey, Bombay Hook is a beautiful spot to get out and look at some of the fall birds that are still coming through," she said.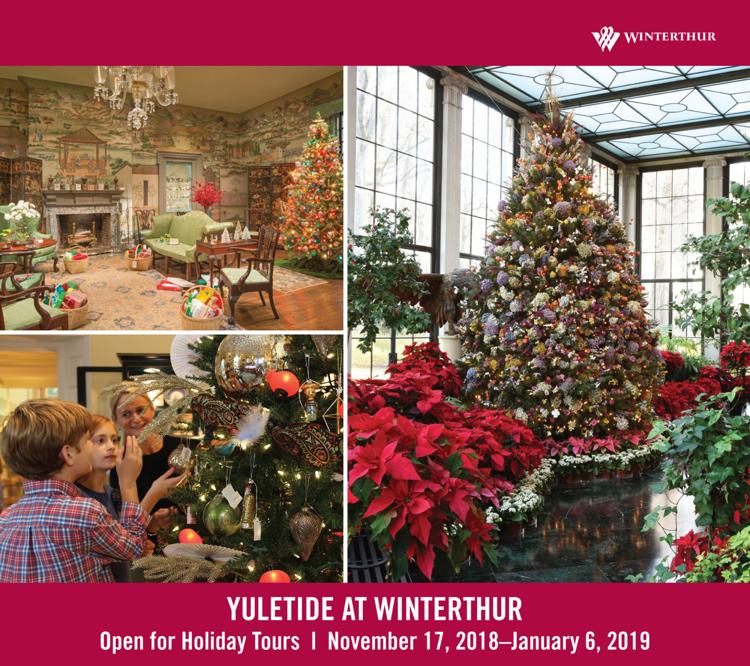 Friday is #OptOutside too, so there's free admission to all state parks that day to encourage people to work off some of those holiday calories by getting in some physical exercise other than extending your credit card to the clerk and carrying shopping bags.
Then keep heading south.
"As you move into southern Delaware, the premiere winter activity down there is Winter WonderFEST."
In its third year, the Winter WonderFEST transforms Lewes into a winter wonderland. There's an ice rink, carnival rides, and a Christmas village complete with Santa at the Cape May Lewes Ferry terminal...just a few minutes down the road--there's a brilliant holiday lights display in Cape Henlopen State Park. Entrance into the WonderFEST costs $10 for adults and $8 for kids on weekends. If you're looking for savings, it's just $6--for both adults and children--during the week.
Last year 60,000 people from 31 states came to check it out, proving the Delaware beaches aren't just a summertime destination.
"We have actually seen visitation increase to that area over the past couple of years. It's definitely becoming a year-round destination, and if you haven't seen a winter sunrise at the beach, you are absolutely missing out--there's just something about the vividness of the colors--it's a gorgeous time--it might be a little bit chilly--but it is a gorgeous time to go down and really see nature at its finest," said Keller.
It's also one of the only times Stanley Baby Bulldog--or your furry friends--are permitted on a leash on any Delaware beach or even the Rehoboth boardwalk.
Plus, Friday, November 23, 2018, is the Rehoboth Beach Tree Lighting and Sing-Along at the bandstand at 6:30 p.m.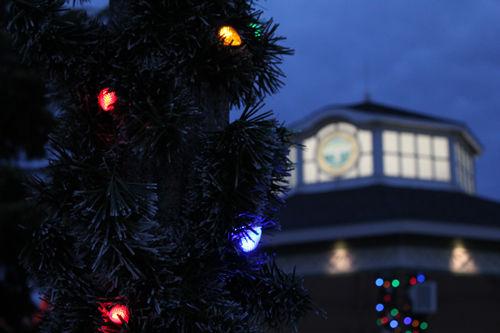 On your way down, especially if it's Small Business Saturday, consider:  
"Why don't you stop in Milford and have a cup of coffee at Dolce, and then hit a couple stores? Then, head down to the outlets. Or in Dover stop at House of Coffee and get a little break, and head over to Bel [Boutique] or The Loocke," said Keller. "We love all of our stores in Delaware, but we certainly want to also help with the Small Business Saturday."
The Horizon Services Riverfront Rink is set to reopen for its second winter on Friday, Nov. 25, at Justison Landing in Wilmington too if a road trip just isn't in your plans, but the lower gas prices right now are making a little road trip easier on your wallet.
"People are willing to, they want to take a break from the city life, right, so it's this quick drive, let's head over even just for the day just to get out of the city and explore Delaware--that's what's so great about our location--whether you're in Philly or New York it's just a quick train ride down and then you can hop off and explore the Riverfront in Wilmington...and all the dining and shopping that's there as well."