'Tis the season to buy the travel lover everything that makes their travels easier or more enjoyable.
JetSet | What to get the travel lover in your life this holiday season.
Last year, the Trtl pillow was all the rage. I got one for Christmas. This year, Frommer's is recommending the Ostrich pillow light.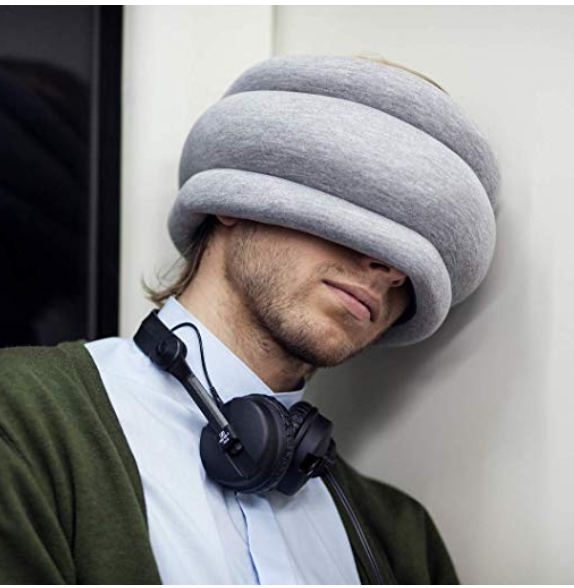 "We decided to go with one that cover's one's eyes--it seems like that's what people really want to do when they sleep...it's sort of a big wrap that goes around your head, making sure your eyes are covered; it's also soft so it's sort of like you're wearing a pillow on your head, in a way, and you can lean against things or lean down," he said.
For $45, it contains polystyrene beads, is washable, and it's just 0.25 lbs and squish-ready to fit in your carry-on.
Swimwear that takes sustainable travel to a whole new level also made Frommer's list. It takes seven plastic bottles to make one pair of Sloppy Tunas.
"It just recycles garbage, basically. There's a big movement on the last six to eight years to clean out the oceans--and we're never going to get there because we put too much into it--but what these do, they're Spanish, they've taken a lot of the plastics, for example from the rings that go around cans of soda or beer, and they've recycled them into a very thin fiber that can then be woven into swim wear," he said.
"What most people don't realize--at least modern swimwear--already has some plastic in it because that's what repels the water, so it's actually not a great leap to create fibers out of recycled plastic so that you can have swimwear...so that's not only the good thing about these is that they recycle things that would've ended up in the stomach of a fish or a whale, but the but they're also kind of cute. They have great, little designs on them; they're something you would actually want to wear; it's not just spinach clothing, it's something that you look good in," said Cochran. "You don't want to have to go around telling everyone how noble you are to be wearing it, what you want them to say is 'Oh that's cute.' And then that's the end of that. We've finally gotten to the point where these clever, recycled products are catching up with what people would actually wear."
The designs range from hammerhead sharks to colorful blobs and waves. Sorry, ladies. The Sloppy Tunas are only available for men right now. A pair will cost you about $60. Tip--use a credit card with no foreign transaction fees to buy them, as prices are in Euros.
Almost every item on Frommer's Holiday Gift Guide aims to solve a problem. In selecting luggage, Cochran said that was key.
"The big problem I'm seeing in the last few years when it comes to flying is we really choose--do I take a carry-on or do I take a checked bag? And one plans an entire vacation around what I'm going to pack based on how much room I'm going to have."
He chose the Away Expandable Bigger Carry-On.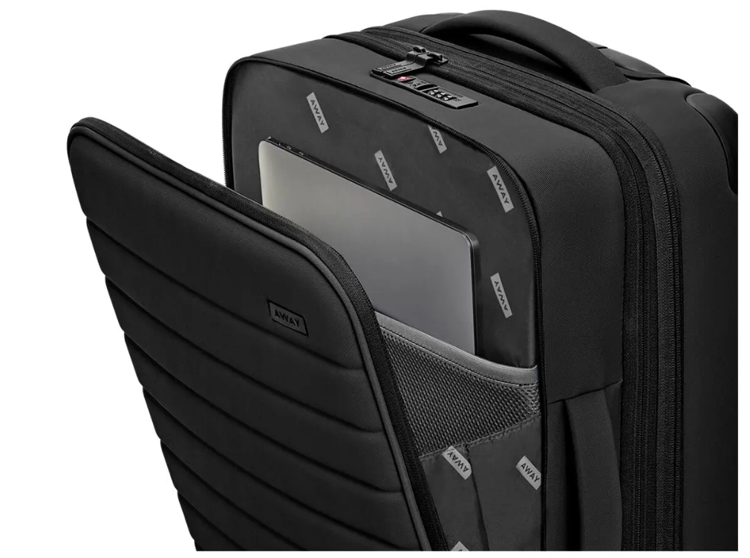 "Away is a luggage company that has a cult following, but essentially, what it does, it can be a small carry-on if you don't feel like checking it, but there's also an expandable zip on it, so that if you pick-up more stuff...need to get some souvenirs or buy some clothes, you can now expand it, and now it's the size that's more appropriate to check, so you don't have to have two pieces of luggage--one you carry and one you check--you can use this one and it fits any situation, which is unusual. I think most of us sort have two sets of luggage, and we don't know which one to take at the outset of a trip."
The luggage expands about two inches.
"It's not a doubling of size, but it's substantial increase."
At a mid-price point of $295, the luggage is returnable within 100 days for a full refund.
"Also, if the shell cracks, or the wheels break, or the zippers break, there's a lifetime guarantee. There were more luggage companies in the past that used to offer lifetime guarantees on their product--fewer and fewer do--but Away is a new company, and they really want to get people's business."
Cochran was traveling to Disney World when WDEL spoke to him about this gift guide, and asked whether he was using the Away luggage. He wasn't. He's using the Victorinox Werks Traveler 6.0 Hardside Global Carry-On, which also made the list, and will cost you $395. It's a little cheaper on Amazon.
"It's a very small, hard-shell carry-on, pure carry-on...it works really. I've been away almost two weeks now, with just the size of the carry-on, and I've been not just to Canada, where it's cold, but to Florida where it's warm, using one carry-on," he said. "So I feel like that's the mark of a good piece of luggage that it can handle both of those extremes in one trip." 
The weirdest thing on Frommer's holiday gift guide--and the least expensive--is called Go Girl, made of medical-grade silicone that looks kind of like a funnel. It aims to right social inequities and its slogan is "Don't Take Life Sitting Down."
"It's hard to talk about," laughed Cochran. "Basically, it's a device that women can use as a sort of funnel when they need to go number one to keep it all in one area, so that's easier to do your business wherever you go. Is that a good way to put it?"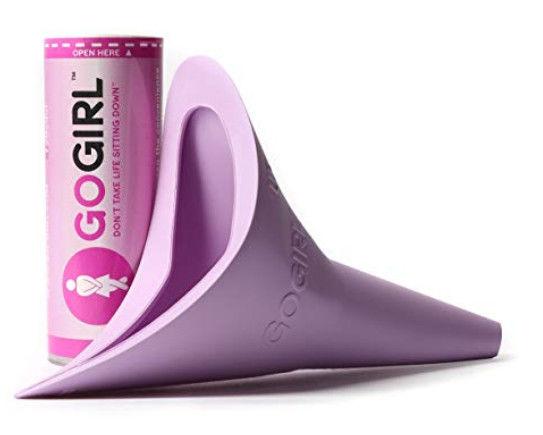 "No one really likes talking about going to the bathroom, but we all have to do it, and I do think the world is an unfair playing field. Boys can go wherever they want, if there's a tree or even if there's not a tree, they do and they just go where they choose. But I think women have to be more careful, partly because of the clothes that they're wearing, or because of visibility, or just the mechanics of the way the human body works, so that it's just not such a potential disaster if you use this funnel in the way it's meant to be used."
Find it on Amazon, Target, and other major retailers for $9.99.
"It's American-made, it's made of silicone so it's super easy to wash; it repels fluids almost as soon as you use it, and it has a carrying case too, so it sort of makes awful filling station restrooms much easier to manage if you're stuck in one because you don't have to really touch anything using the funnel because it sort of shoots everything you need out of the way. And this is made by women too, this is not men telling women what they need, this is women designing for other women, which I think is also important."
When it comes to tech--a new invention aims to help you feel safer in your hotel room or Airbnb. It's called the Scout Hidden Camera Finder, made by SpyGuy, and you can get it for $99.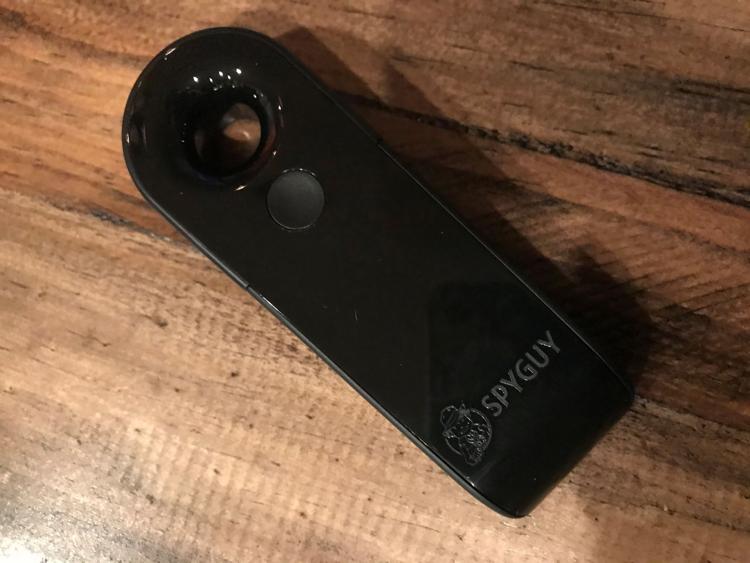 "It's just this little handheld black device with a hole through it, and you look through the hole and press a button and that lights up, facing away from you, so you're looking through the hole now at where the light is shining, and when the light shines back at you with a star-like reflectiveness, you might've found a camera because cameras have this coating for infrared inside that happens to reflect light, so you use this light to basically detect pinhole cameras in clock radios or outlets or anywhere someone might have stuck one."
WDEL reported on JetSet that a Wilmington couple found a hidden camera in their Airbnb out west while on their honeymoon. 
Madison Gerdts and her wife rented a beautiful home through Airbnb with great reviews and pr…
"That's horrifying," said Cochran. "You don't often find hidden cameras in Airbnb, but it's so much nicer to know for sure there's not a camera there then to worry about it, especially I think if you're a single woman on the road. It's super easy to use, and I just think a lot of people will sleep better for the fact that they have not seen a camera where they are."
The most expensive item on Frommer's gift guide is the Jarvisen Translator.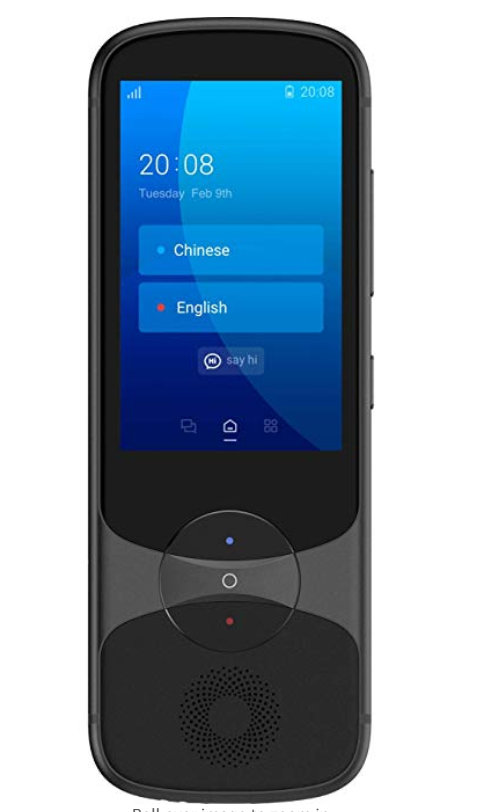 "This is a device that you can hold to someone as you speak, they talk into it, the device translates it and then speaks back in English, or you can change the language if you want to make it another language--it's really an incredible invention...this is a really fast-moving sector in travel, these immediate, live-translating devices," said Cochran.
All major languages are available that can be downloaded ahead of time and used offline, like English to Chinese or Spanish to Russian.
"But if you want to do more obscure or smaller languages, it does want you to use its data chip. It's only $70 or $80 for two years of data...and you're not paying per translation."
Maybe, in time, it will inspire more people to travel,  in time.
"I would hope so, the problem is there, they're still rather expensive. It you want two years of data and the device that'll be $500. I think that if you're spending that much money, you probably would've have been afraid of the language barrier to begin with because you could've hired a guide, or you could've been at a luxury hotel where everyone speaks English. So I think we're still in that early zone before the technology becomes so inexpensive that everyone can access it, and when it becomes cheap, that's when everyone will be able to use it, and I think it will help surmount more fears."
Noise-cancelling headphones are a must for every long-haul flight. Cochran recommends you go wireless to avoid a cacophony of cords.
"I'm also very careful to choose headphones that have a very long battery life. Far too many of them on the market will charge you $200 but then the battery will go flat in about five hours, and if you're on a transatlantic trip, that's not enough time.  
The Jabra Elite 85H boasts 36 hours on a single charge, which is more than enough to get almost anywhere and will run you to $300, but they're currently on-sale on Amazon for $199.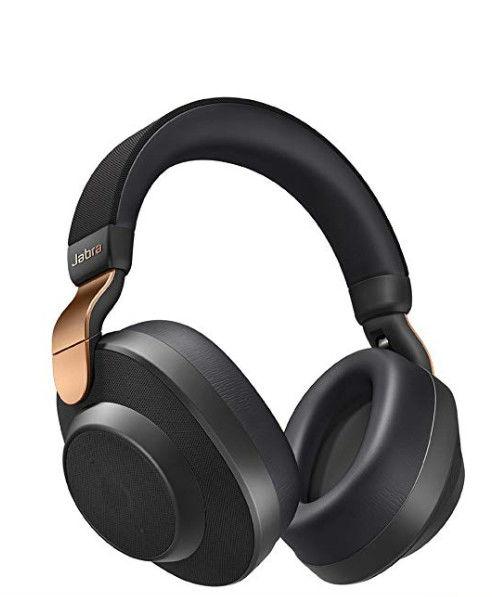 "These twist and fold flat, so they can be the size of a hardback book once they're in their case. Some people prefer to have very small little earbuds, I'm not a person who likes to use wireless earbuds in a plane because you fall asleep, they fall out of your ear, they go underneath the seat, you have to wait until the end of the flight, ask everyone to look for your Airpod, so I really prefer to have a larger thing on my ear if I'm going to fall asleep on a flight so I don't lose it."
Perhaps the most useful thing on Frommer's holiday gift guide--the Airfly Pro.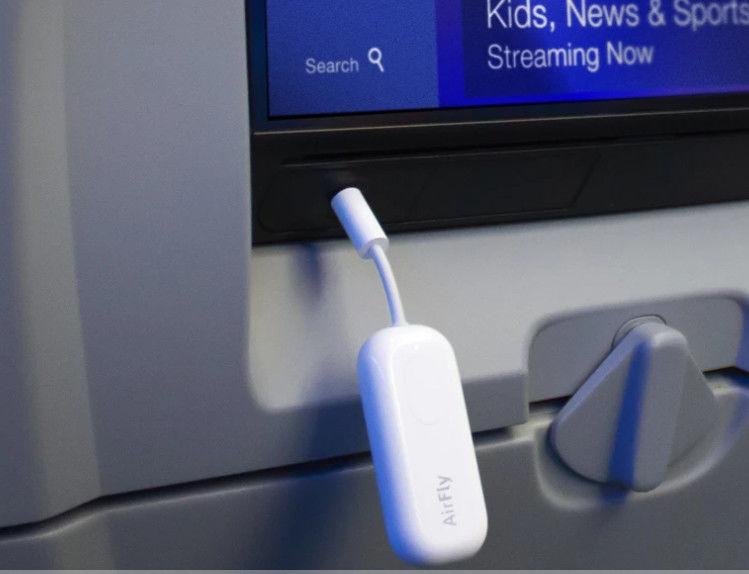 "When you're on a flight and you want to listen to the seat-back system, there will be a little jack for your headphones but the headphones that you're given may not be very good, or even your headphones may not have an easy way to plug into it, if you're wireless. 
"This one is a little device that plugs into the audio jack of anything that has an audio jack and then will transmit it through the air through Bluetooth so you can set any Bluetooth device to pick it up. So you can just pop it into the screen in front of you on a flight, you can pair it with whatever wireless headphones you might be using or earbuds, if you're an earbud person, and it just sends it to the air right away, so that's actually a pretty great thing--it solves a problem, if all the things that you use to listen to things are Bluetooth and wireless, it lets you listen to what's on the flight.
The Airfly Pro just came out and allows for up two connections at a time for up to 16 hours of listening.