Every time someone asks me that dreaded question: "What do you want for Christmas?" I can never think of anything.
Then when I'm packing for a trip or already on the plane en route to somewhere fabulous I can think of a million things I wished I had. Apparently, so can a lot of people. That's why there's a myriad of holiday gift guides for travelers out there.
Travel + Leisure's editors each have their own.
"The absolutely best thing you can gift a traveler is great sleep on an overnight flight--that is so hard to achieve," said assistant digital editor Richelle Syzpulski.
At the top of her list and many others--the TRTL pillow.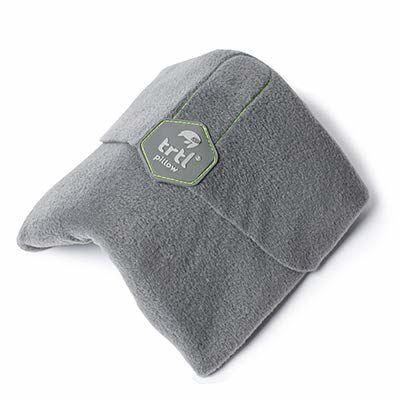 "It's like this great little fleecier neck wrap that sort of wraps around your neck, and it has a support system between your head and your shoulder; you can just kind of lean over--not have to worry about having the window seat--it works in the middle seat, and it's not up around your neck like a lot of the microbead and traditional U-shaped travel pillows are. It really just gives you the support exactly where you need it," she said.
This magical pillow made it on every travel list out there, and it's a steal at $23.99 (with a 20 percent discount currently) on Amazon! It looks kind of like a scarf.
"It has different colors too--so you can do like a bright red if it's someone that's more fashion-forward or like a black or gray for someone a little more muted," said Syzpulski.
It's probably the most versatile thing on the list.
If you're a traveler who loses things...the new $35 Tile Pro is a great option. Attach it to keys or even your wristlet with your passport so you don't forget something in the hotel safe.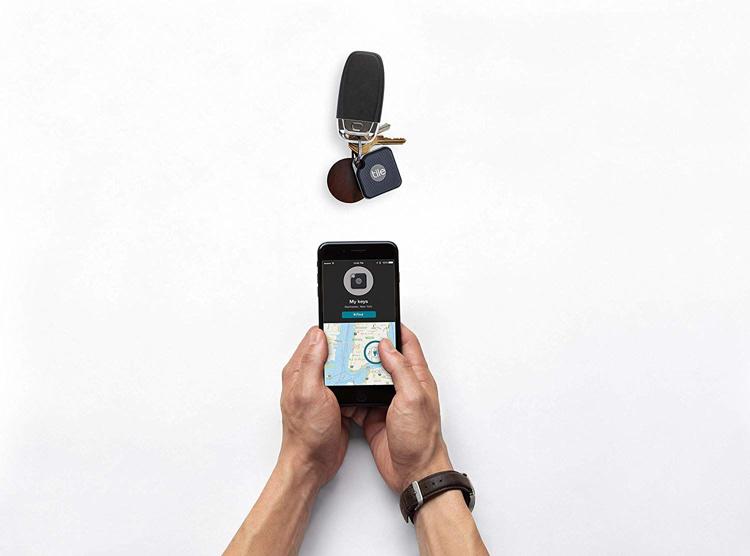 "Ring all of your most important things and make sure you've got them with your in your bad," said Syzpulski. "And it's a great little piece of mind tool that you can bring a long...super great to have if you are someone who, I guess, is more of an unorganized traveler," she said.
There's something for the organized traveler too...something reminiscent of those homework assignment books but way more fun.
"Ban.do, which is a company that makes a ton of really colorful, fun office essentials, travel essentials--they have a travel planner, which has everything you would ever need for planning trips," she said. "It has this gorgeous floral cover and inside there's a map page, there are translations, packing lists, sort of like a day-to-day at a glance for where you're staying, what you're doing, what sorts of things you'll need to remember or book in advance. And my favorite section, personally, in the back, is just a ton of really cute travel-themed stickers, and they even have some postcards to send home--all sorts of fun stuff. It's like a treasure trove for anyone who gets really excited about school supplies; it brings a really tangible feel to your travel planning."
For friends who obsess over taking that perfect Instagram photo on a trip, a mobile lens kit from Olloclip is the answer that works for all smartphones:
"You'll be able to use a lens that is much more sophisticated than the built-in lens already. It comes with three swappable lenses. There's a super-wide so you can kind of take a picture of what you seeing front of you without sort of distortion around the edges, and it's not just cropped in on a tiny phone screen; there's a macro-lens for a close-up, say if you're taking a picture of a flower or something small and cute, and then there's a fisheye for that really stylized, bowl-type look," she said.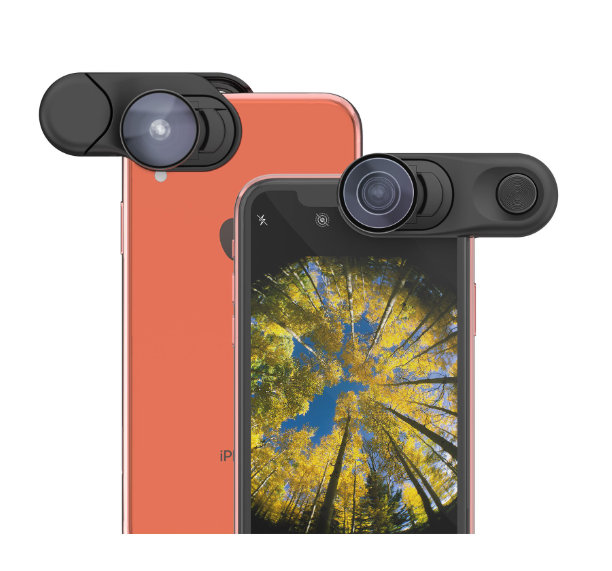 These are the highest priced item on the list, but they're a lot cheaper and lighter than a DSLR camera.
"I'm a person who has spent thousands of dollars on a DSLR, and more often than not, I use this $100 kit. They always say the best camera is the one that you have with you, and this thing fits in the palm of your hand, it maybe weighs like a few ounces. So if you're going somewhere, where you want to take a smaller bag or you don't want to necessarily be advertising the fact that you have this really expensive camera, but you still want to get that like perfect sunset shot on the cliffside, this is the way to do it."
Also on Richelle's list: a cool, classic and versatile travel bag designed by Paravel.
"So basically, it's a duffel bag--standard, nice big roomy zippered compartment--I actually just used it for a weekend trip and was able to fit two to three days of things in there, but the trick is around the bottom there's a zipper...it condenses to the size of like a notebook.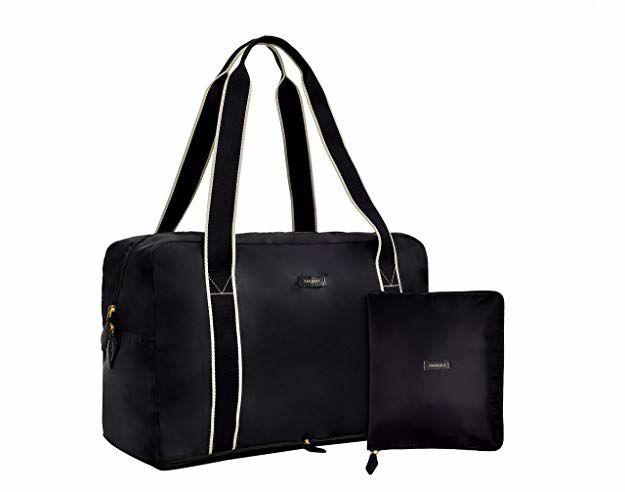 And you won't spend your whole life wondering how you'll ever get it back to it's original tiny size. Not only is it one of Oprah's favorites, but it's perfect for those who buy too many souvenirs for themselves and others on their trips. Guilty!
"You have an extra carry-on bag for the way back home to sort of tuck under the seat in front of you," she said.
Richelle also no longer brings Advil on her trips.
"This kit from Saje is a pocket pharmacy--essentially is what they call it--it's a set of five little oil blends, and they're intended to be natural remedies for anything from coughing to stress to upset stomachs to my personal favorite, which is for headaches and neck pain. It's one of their top three favorite oil blends, it's called peppermint halo, and it's so soothing. You just roll it right onto say the back of your neck or your temples, and breathe, and oh my gosh, I would say within like five minutes my headache is totally gone," she said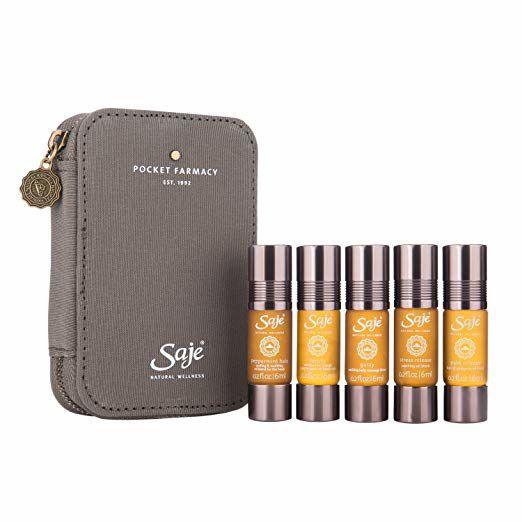 The oils are already travel-sized and ready for your clear Ziplock bag. Be conservative though with usage so as to not annoy fellow fliers with the scents.
Finally, if you've got that friend who really isn't a fan of "stuff." The best thing you can get them? An Airbnb gift card, available on Amazon.com.
"Which like a lot of people think of as the place I go to book the apartment I'm stating in, not necessarily like a giftable option, but the thing I love about it is you don't necessarily have to use it for apartment stays; you can use it for experiences as well, which is a relatively new thing the platform does. In hundreds of cities around the world, you can book a sailing excursion, or horseback riding, or sunset cocktails with a wine expert--there's some really cool stuff out there that's really outside the realm of like something you can unwrap on Christmas, it's more like an experience to have later in the year."
For more ideas for travelers of all kinds from business travelers, solo travelers, or even those anxious fliers, check out Travel + Leisure.