Where people are traveling to, how much they're spending, where they're staying, and what inspired them to go there in the first place--the travel landscape over the past year is a bit of a mixed bag.
"We kind of knew we couldn't keep increasing in the way that we had since we came out of the recession. So what we've seen in the last couple of years is in terms of number of trips that went down nearly 10 percent from 2017 to 2018 and when we ask about intended trips for 2019, we're down about 3 percent," said Steve Cohen, senior vice president of travel insights for MMGY Global based in Orlando. "So the net of that is our forecast is the slow down continues, but not at the rate that it did last year."
Among the groups, millennials will spend nearly $4,000 seeing new places or returning to their old favorites in the next 12 months. That's more than in 2017.
Gen Xers spend more than millennials, but it's the boomers who spend the most.
"Primarily because they have the most disposable income, and the means, the time--a lot of them are empty nesters--so they can spend more time traveling than members of younger generations," he said.
While spend goes up and down, where they're staying, hotel-wise, hasn't changed.
"It's probably been this way for at least 10 years--Hilton and Marriott dominate the top of the list with their brands," said Cohen.
But what has changed--Airbnb entering the market, making vacations, for some, more affordable.
"There's been debate about whether Airbnb has caused past non-travelers to become travelers; we don't necessarily believe that's the case--that seems that's more people who've stayed in hotels who are giving an Airbnb a try because they want to vacation like a local, because they don't want to pay resort fees and taxes that they have to pay at hotels that they're not paying at any kind of shared accommodation," Cohen said.
He says it's making hotels change what they do in some ways
"We see hotels also getting into the Airbnb business by buying and white labeling some accommodations that they control, but not using it under their brand name."
But Cohen, who presented at The New York Times Travel Show, told WDEL it's not disrupting the market as much as you may think.
"The lodging pie continues to grow and has grown for the last six or seven years, so with Airbnb, VRBO, HomeAway entered the category, the pie continued to grow, and as a result the impact of those entrants into the category didn't have as much impact on the established lodging companies slice of the pie may stay the same or get smaller, but in terms of dollars, it continues to grow because the overall money spent on lodging continues to grow," he said.
Cohen said Bora Bora remains a dream destination for so many, myself included.
But tropical beauty aside, food is also playing a huge role in where people are going. It's how one U.S. city made its way into the top 10 domestic destinations.
"New Orleans is just outside of the top five. Five years ago, New Orleans was outside of the top 10. We've see a 12-point increase in interest in visiting New Orleans in the last five years. We attribute the increase in New Orleans to two factors--one of them being culinary; culinary becomes far more important in choosing a destination than it has in the past and I think anything you'll see or read in the past and I think anything you say or read will suggest that culinary is a more newer phenomenon than it had been in the past."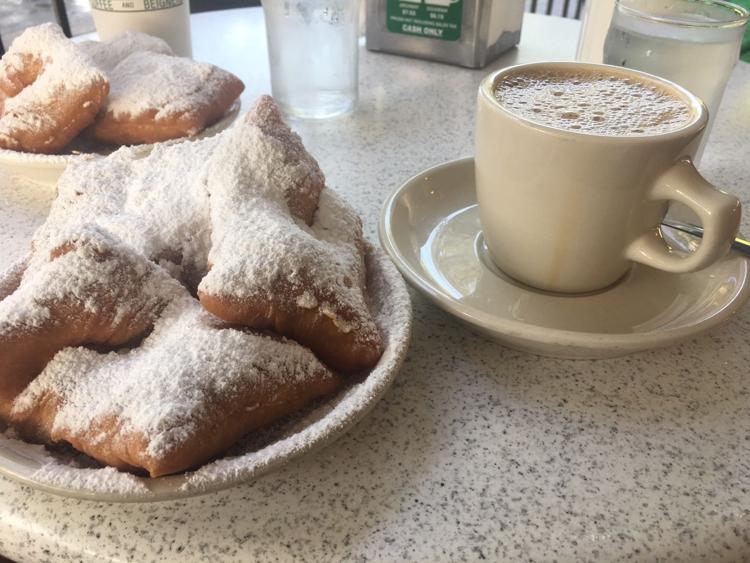 London is also usually among the top international destinations for Americans, and it's not because of food.
"People have more of a bond with London; the language is the same so for the novice international traveler, they want to go to London because they can speak the language, and they're not ready for that immersion into another language," he said. "They feel comfortable that they can get around, that they cans communicate as opposed to trying to find someone who speaks English because as we know most international travelers from the U.S. don't speak another language, and they spend a lot of time trying to find someone with whom they can communicate--in London, that's not an issue."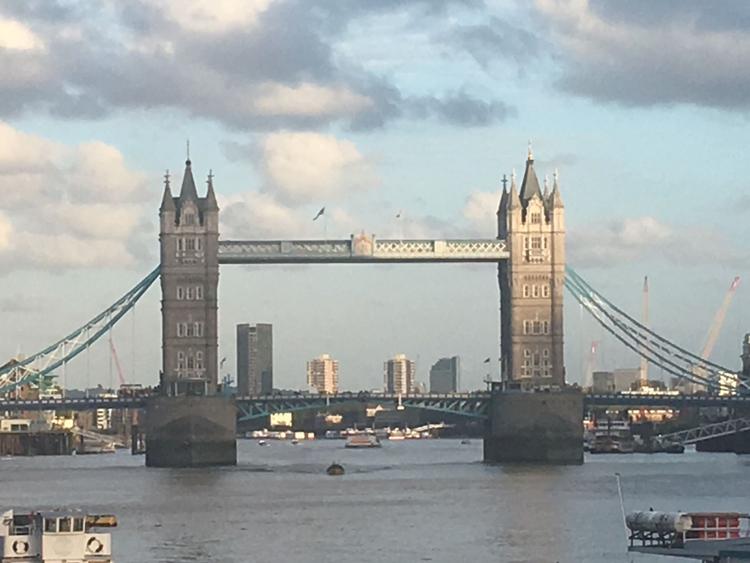 And what may impact your next trip? Social media. We spent an average of more than three hours a day on our smartphones or laptops with half of that time spent on Facebook, Instagram, Twitter, and SnapChat.
MMGY Global found travelers are most active on Facebook, then Instagram. Let's be real--we all take photos of ourselves living the glam, vacay life, and Cohen said it's because, quite simply, we want to make our friends jealous. But it can also serve as a conversation starter about a place someone may have never considered.
"And they may reach out to that person to ask them: 'Where did you go? Where did you stay? What did you do? How much did it cost? How did you plan it? What did you plan to do, and did it meet your expectations?' A lot of time we'll see pictures on social, and a lot of times, you'll only see the most beautiful pictures because people don't want to share some of the lesser parts of their vacation, so depending on the relationship that you have with that person, you see that person, it's enticing to you you want to get more information from that person about the destination, so it may cause you to consider a place you hadn't considered in the past," said Cohen.
You'll see a growing trend of destinations creating their own hashtags and sharing more user-generated content. Cohen said there's a few reasons behind that.
"It's far less expensive for them to use someone else's photography than to hire a crew and produce a commercial or try to capture some of the images that their visitors take," explained Cohen. "People also tend to buy more into pictures that other travelers take than staged pictures by professional photographers that are done by destinations or lodging companies."