A staple on Market Street in downtown Wilmington is back in business just in time for the most romantic day of the year Friday.
"It was hellacious." 
Nicholas Govatos thinks back to the September 2019 day when his iconic, family-owned, handmade chocolate shop at 8th and Market streets was forced to close by the city in September, citing "gross and unsanitary" health code violations and serious structural issues with the building.
Longtime customer Ronald Clark was devastated.
"Well, they have good candy--that's for sure," he said. "I was really disappointed."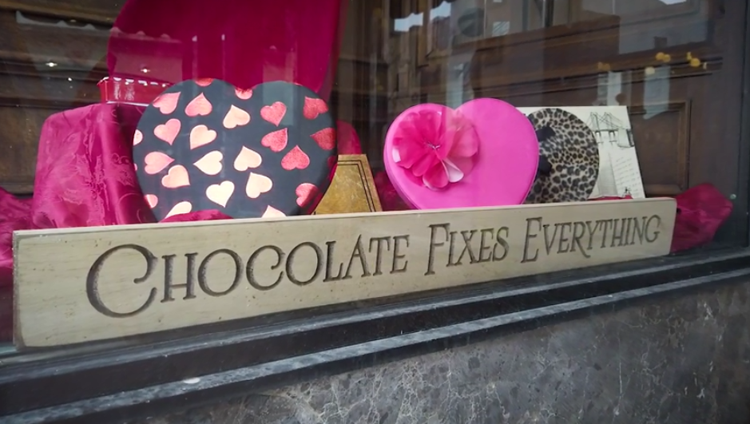 Govatos, whose shop dates back to 1894, insisted:
"It didn't warrant shutting the entire building down," he insisted.
But the repairs and other work took months. Customers were forced to go to the Talleyville shop to get their chocolate fix.
"People encouraging us, don't worry you'll get it fixed, you'll be reopened, we have faith in you
The family missed out on Halloween, Thanksgiving, and Christmas, but are happy their factory and store are open in time for the Hallmark holiday-- Valentine's Day, and the days leading up to it.
"I mean I'm walking around smiling now," he laughed.
His message to his loyal customers:
"Thank you, thank you, thank you."