Advocates for the homeless population are applauding New Castle County's decision and strategy to turn a failing hotel into a homeless shelter.
WDEL was first to report on the county's plans to acquire the Sheraton South hotel near New Castle, using federal CARES Act dollars. New Castle County won the property at auction Wednesday for a price of $19.5 million--a price County Executive Matt Meyer said was $125,000 under the appraised value of the property. Current owners HERSHA Hospitality Management could be in the running to continue managing the property; however Meyer said they'll look for the deal that gets the most mileage out of CARES Act dollars.
Rita Landgraf, who served as the state's health secretary under former Gov. Jack Markell, said she was called back to the agency at the start of the pandemic in March to devise strategies on how to handle the homeless population. Her first task--determining whether the virus had spread among that community, and from there, determining how to bring much-needed resources to that vulnerable population.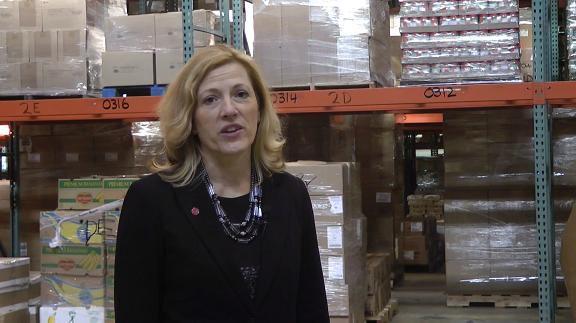 She said they turned to hotels as a viable option because they were shuttered under the initial State of Emergency. But once they reopened in June, and hopes dissipated that the virus would slow down due to warm weather, they needed to find other options because what they'd done had resulted in positive outcomes and met pandemic health goals of protecting both overall public health and the health of a vulnerable population.
"As we sheltered individuals, we were better able to understand the comprehensive needs of the population and to be able to provide wraparound services," she said. "Many of those individuals that were sheltered in hotels in June actually have moved on to permanent housing."
But more than 600 families are still living in motels and another 200 are in emergency shelters, Meyer said. 
"In order to do prevention, we need this level of resource," said Landgraf. "This could be a solution from a longer term perspective."
Rose Simon, who runs the Love and Hope Rescue Mission and actively volunteers at county COVID-19 testing sites, said homeless rates have risen about 10 percent since the pandemic struck and so have the costs of much-needed motel rooms. She said motels run from between $280 to $300 per week, or more than $1,000 per month.
"We've seen over 75 to 100 individuals that's living in the woods because they got kicked out of the motels they were staying at because they can't afford it...they...turn into doing drugs just so they can...help level out the stress that they're going to."
But as the weather starts to turn colder and the pandemic rages, space remains a concern that limits shelter operations, Simon said New Castle County's plan could help solve this growing problem.
"[They] can get back on their feet with working, providing resources for the students that are living in the woods as well, so if we can get them off the streets and in a better situation, I think that would help a lot," she said.
Senator Elizabeth Lockman said on social media she was glad to see this "humanitarian vision" come to fruition and called it a first step towards "taking better care" of our most vulnerable neighbors."
Matt Meyer's vision, he told WDEL, exclusively, was to turn the shelter into a social services hub like the Community Services building in Wilmington.
This could be a tremendous hub...for social service organizations that are on the front-lines of addressing issues of addiction and abuse, addressing issues of mental illness, addressing issues of domestic violence, sex trafficking, legal aid, even educational/academic tutoring needs," he told WDEL's Rick Jensen Show.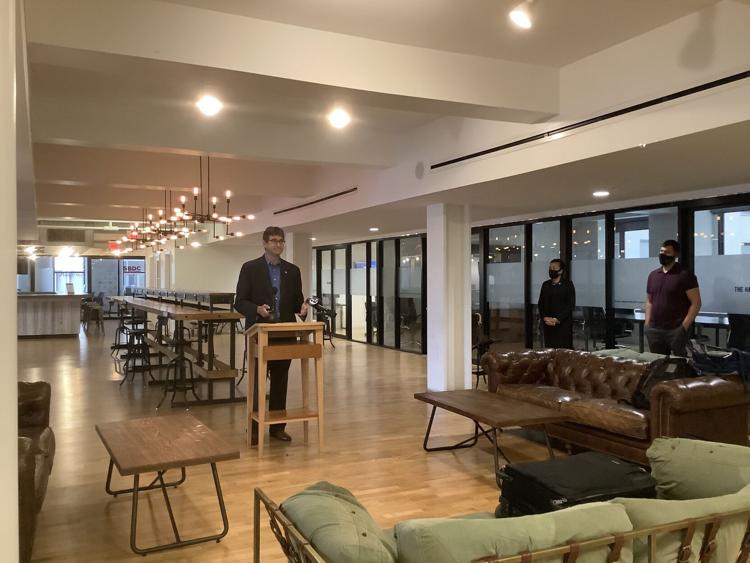 The county will use money from its $322.8 million federal CARES Act share to actually acquire the hotel. But its ongoing operations will be paid for through a combination of state and federal grants as well as private donations, officials said. Meyer has said operations won't have a detrimental affect on New Castle County's budget.
To start, Carrie Casey, manager of Community Development and Housing for New Castle County said they'll use money from two federal Housing and Urban Development grant programs that total more than $4 million and don't expire on at the end of the year like the larger share of federal CARES Act money. 
"We hope to do it an really innovative way," she said. "We're going to leverage resources with all of our federal programs, including all of our federal partners, to get this up and running," she said.
Councilman Penrose Hollins also pointed to annual funding from HUD's Emergency Solutions federal grants, outside of CARES Act funding, that can be  directed towards the facility.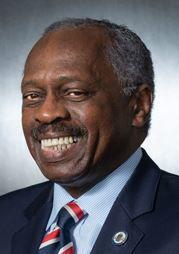 "We will be bringing resources to this location will also go to save funding, overall, to the state of Delaware...right now the capacity of this facility is 192 rooms, there are also banquet facilities there where we can have training and meetings, so there's a lot more potential in this facility than we can ever imagine, having scattered sites throughout New Castle County...it's a facility that we could see as a center that we could bring resources to...and folks would only have to go down an elevator."
Those details will be ironed out in future council meetings as Casey continues to work on an operational budget for the facility.
"We're going to use additional funding to help with the case management piece because we obviously want folks to exit into permanent housing; this is going to be a place where people come and we work through on-site case management to help folks get to their permanent destination. That's the goal of this--to rehouse people into permanent housing--and also assist and help people through COVID-19, through the pandemic," said Casey.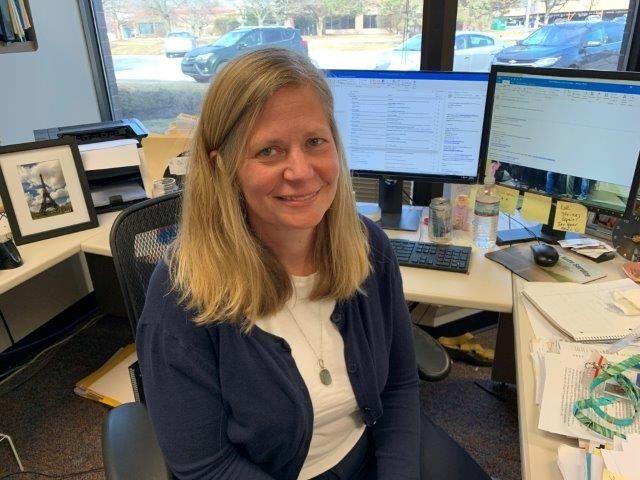 Casey said the holistic, wraparound services provided within this hotel-turned shelter will be crucial to its success.
"When someone is given permanent housing, when we look at that housing first model, and then you provide wraparound services, there's like a 95% success rate. We want people to be comfortable, but we also want to start working on the case management and the services...this site is so unique because of all of the space that it provides."
The county hopes to open the shelter in December.
For an overview on how New Castle County is spending its CARES Act money, click here. For a more in-depth look, click here.