Two major redevelopment were approved in a marathon Newark City Council meeting Monday night.
A revamp of the College Square Shopping Center was the first project to get the green-light from council.
"[It's] long overdue, absolutely," said Newark City Councilman Jerry Clifton.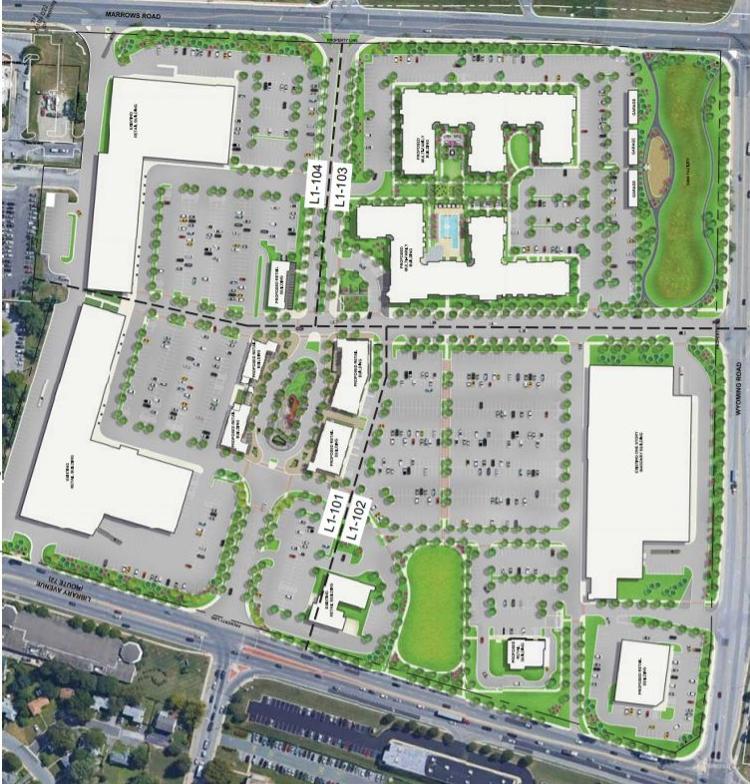 The new plan for the shopping center includes two apartment buildings with 181 studio apartments, 117 two bedroom apartments, six three-bedroom apartments, and two guest rooms.
"To revitalize the old outdated center into a mixed-use community, walkable, bike-able and re-energize [it] with new life, vibrancy," said Michael Hoffman, the attorney for the developer. "We're also adding more community amenity retail including restaurants, more community amenity spaces, active recreational area, more open space, more trees."
WSFS Bank and ACME will remain in the shopping center. The plan calls for 106,009 sq. ft. of retail to be demolished, while 57,800 sq. ft. of retail will be constructed.
The second plan approved on March 26, 2019, was a controversial new hotel on Main Street.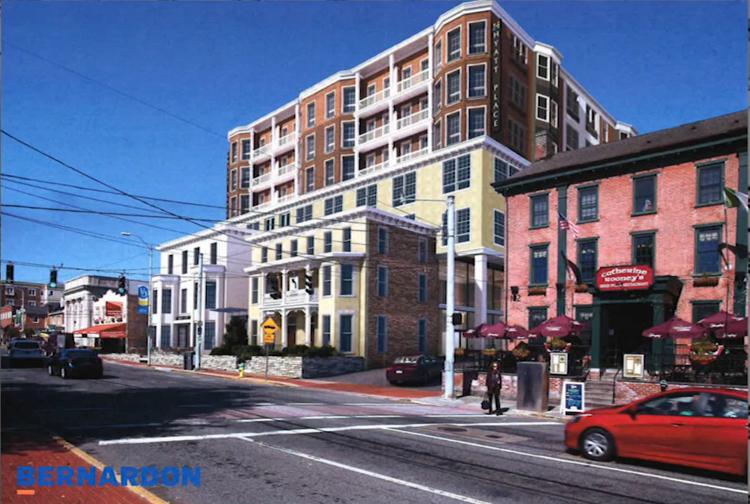 Despite worries from many in the public about the historical preservation of the Green Mansion, and over-development concerns on Main Street, council approved the project.
The seven-story, Hyatt Place will feature 144 rooms, a pool deck, a restaurant, lots of office space, and a parking garage.
Councilwoman Jen Wallace opposed the project because of the public's concerns.
"The residents shared with us their concerns about maintaining the character of the Main Street, and I think the hotel project--as presented--does not do that," said Wallace.
Other concerns from residents included that the project is "too big" and will cause more parking and traffic issues on the already-congested Main Street.
Meanwhile, Lang Developer Senior Counsel Chris Locke said their projects always maintain historical preservation on a property, when warranted.
"We're known for preserving historical features and properties here in the city, and we'll continue to do so here at this project. We look forward to working with neighbors to address any concerns they may have."
Not everyone was against the idea of a hotel on Main Street.  Proponents said the plans could encourage more people to come to Newark since they can stay downtown and shop at local businesses and restaurants.  Other business owners also supported the project.
The Hyatt Place is scheduled to open in the fall of 2020.