A measure that sought to send nearly $900,000 in funding from the New Castle County Police Department to the Department of Community Services as the nation deals with a moral reckoning with racism and police violence, was defeated by New Castle County Council.
At its Tuesday meeting, council voted 10-3, with the three yes votes coming from the Ordinance 20-085's sponsors, Councilmen Jea Street and Penrose Hollins, and Councilwoman Dee Durham.
In voting "no" both Councilman Bill Bell and Council President Karen Hartley-Nagle clarified their votes.
"I want to make it perfectly clear that I am voting no on transferring money from the police department to community services; however, I want to make sure on the record that no one misunderstands that I am not voting against supporting community initiatives, community programs to address racial injustice," said Bell.
"I feel the same way, Jea, please continue with the work you're doing. I support it, just not this way. But if we can create programs and fund them, I'm there with you. So the answer today, for now, is no, but it's not no in the future," said Hartley-Nagle.
The measure sought to send $882,688 in existing FY 2021 approved funds from salaries for positions from the Department of Public Safety, Division of Policing, and Division of Administration to programs in support of community initiatives and racial justice. The positions were vacant at the time the money was appropriated, with two of the highest-paying jobs, Director of Public Safety and Deputy Police Chief, each paying salaries over $100,000.
The ordinance states the effort aims to "better serve our community" and "reduce the demand on police for...more services" that address the root causes of crime and quality of life issues in communities, like monitoring the homeless, resolving domestic quarrels, responding to people in distress with mental illness, and housing issues.
"They know full well that that money's going to continue to sit here and do nothing, where as we're proposing something be done with it," said Street.
Street clarified this is not a "defund the police" effort.
"There's $111 million in the public safety department, and if this passes, there will still be $111 million in the Department of Public Safety," he said in committee. "The fact of the matter is the Public Safety Department defunded the community intervention team, and I think I have every good cause and concern, especially since--given the level of shootings that we have right here in the county--we need people who can work the street, intervene with the street, gather information and put out fires before they start."
Street said that work right now is limited to the Edgemoor community.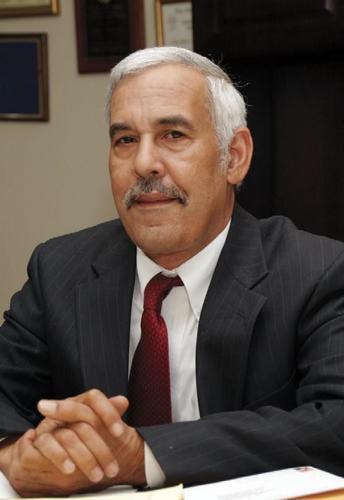 "I'm glad they're there, but I quite frankly need them in my community, outside the city, they would be helpful in the city, and several of you have areas in your council districts, where a program like that would be beneficial, whether it works in partnership with the police department or not."
Various council members expressed concerns about the ordinance, from its lack of specificity, to a need for more police officers and budgetary woes.
Councilman Tim Sheldon was among those who said his district needs more officers.
"You're talking nine police officers is what this money comes out to for a year. I need 'em, and I don't need 'em in my district, I need 'em in my community where I live," said Sheldon. "I live close to where I walk, I can walk to Harmony Woods Apartments. There was three shootings two months ago there; three people died, no police. I get policing constantly, wherever I go, and where I live is off of Kirkwood Highway. I don't live close to Greenville...but up and down my corridor there's problems, and I cannot take anything [away]. Add on to next year's budget the $882,000--that's fine, I'll vote for that."
Councilman Dave Carter supports the transition from policing and punishment to investments in community programs, but wanted more details on the programs the money would fund.
"But I'm not convinced this move is thought through and is as strategic as it should be. I don't see the mental health needs, and the training of community members, and others," said Carter.
He pointed to a need for community policing in his district in southern New Castle County, an area that's experiencing rapid growth and recently saw devastation.
"When a tornado wiped through our communities, and we had...simple problems like disaster tourism...it would have been so nice to have a community policing officer at the entrance just to help sort that out, build that community, give those people's houses whose roofs were ripped off, the confidence to make sure that there was no looting and no other problems," he said.
Police Chief Col. Vaughn Bond said growth south of the canal will soon force the police department to ask for more funding for more officers.
"We're not going to have any choice...but to ask for an increase in our authorized strength in order to really, adequately and appropriately provide the police services that are desperately needed in that..growing Middletown/Odessa area," said Bond. "We are already stretched really thin...this was a point of conversation...it wasn't that long ago that we know that we had some council members that were asking for and saying that we should have an increase of up to 500 officers on the police department, and here we are a short time later and we're talking about taking away."
Street pointed out last fiscal year he put $5 million on the table to get 50 more officers.
"I couldn't get a second, but today, everybody wants more cops. The fact of the matter is so long as you keep doing the same thing...then we're going to get the same results, so when there's a shooting in Edgemoor, and you turn right around, and there's another shooting in Edgemoor, when there's three people shot in Rosegate, and nobody's been arrested, nobody understands that the street is not talking to any of the police departments," said Street.  "The state of Delaware through the General Assembly and the governor has sent a message. The city of Wilmington raised a flag last week that sent a message. We're sending a message that we're not going to send any message."
In committee prior to his vote, Councilman Bell questioned the legislation--not the need for community initiatives and social programs.
"I see nothing that says what the programs are, what community services is going to do, who's going to do it, how much is it going to cost, when are they going to be implemented--I see none of that in this legislation," said Bell in committee. 
Councilwoman Lisa Diller and other members expressed concern about the county's upcoming budget picture given the coronavirus pandemic.  
"Think back to 2009-2010. We have no idea what will happen to the revenues of this county in the next year or so. The idea of starting or expanding new programs where we don't know what the future is going to hold, I just can't vote to get new programs started because we don't know what's going to happen to the budget," said Diller.
Councilwoman Janet Kilpatrick wants to see community initiatives and social justice programs occur under police jurisdiction. 
"I think the concept behind this is good, but I think that it needs to be done in cooperation with the police--not on a separate track from police. If we're going to work together, then it needs to be something that is continued...under the police jurisdiction."
Councilman Hollins reserved his comment for the full council meeting after listening to committee discussions.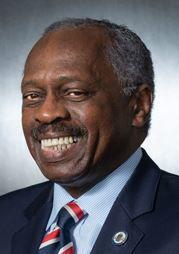 "The ordinance is really about constitutional racism...it has nothing to do with additional police. Everyone knows we have 400 police officers, there's an Academy in place right now. There is no moral equivalency to compare the murder of Black men by police to the number officers that we have in New Castle County police force or any other police force in this nation," said Hollins.
He also accused council of avoiding talking about the real issue, and said he knows he and Street have a "snowball's chance in hell" of getting three 'yes' votes on the ordinance.
"Another Black man was shot seven times in the back by a police officer, and here we are discussing how many police officers we can get more to deal with petty crime...there is no equivalency to what we're discussing and what the issue really is, and what I had hoped we would discuss. But we decided not to do that, and in my opinion, because the deliberate indifference to what's really going on, insensitivity, and not caring about the human condition of all people, everybody wants public safety. Public safety is a duty of the police. They are the primary guards for all of us--not some of us, not just the dominant culture--but for all of us. So when all of us don't feel safe and primarily because of the police itself, who are paid to protect all of us that becomes a problem and to sit around and talk about the number of cops we have or don't have, quite frankly, it's insulting."

"That meeting and discussion didn't have a damn thing to do with the size of the police force; a damn thing to do with protection for Biden; and not a damn thing to do with the pandemic--none of that. It's all about Black men being killed by police, and I think everybody knows that, but to change that narrative to some other nonsense, quite frankly, is insulting," Hollins said. 
County Executive Matt Meyer said he supports the idea behind the measure even though it didn't pass.
"Does it make sense to take some money and provide additional resources to make sure that second, third, and fourth graders, who are on the wrong track? We can redirect them much less expensively today then down the road by adding resources to our police department. It makes a lot of sense to add resources to open community centers," Meyer told WDEL. "The idea of 'de-fund the police,' I don't support, because it just tells you what you're taking away from money from...I care much more about where we're allocating those resources.