New Castle County Executive Matt Meyer is the subject of an ongoing ethics complaint filed last year by a county police officer, who only recently came forward to speak about it publicly as Meyer faces a re-election challenge.
The complaint, filed in 2019, alleges Meyer used his position as county executive to get Master Corporal Gina Collini reprimanded for an email she sent on September 6, 2019--from her personal AOL email account as a private citizen and not during work hours--replying to one of his campaign emails dated August 30, 2019, seeking a donation. Her reply read: 
"U are a sell out!  U will NOT win another election for NCC executive!  I can't believe I placed my trust in you!  Good luck in ur future endeavors because I guarantee you won't win another NCC executive bid!!! And stop being true to yourself. You are gay, accept that!!"
Collini, who's been with New Castle County Police for 19 years, said Meyer knew who she was because she openly supported his candidacy four years prior and had signed up for campaign emails.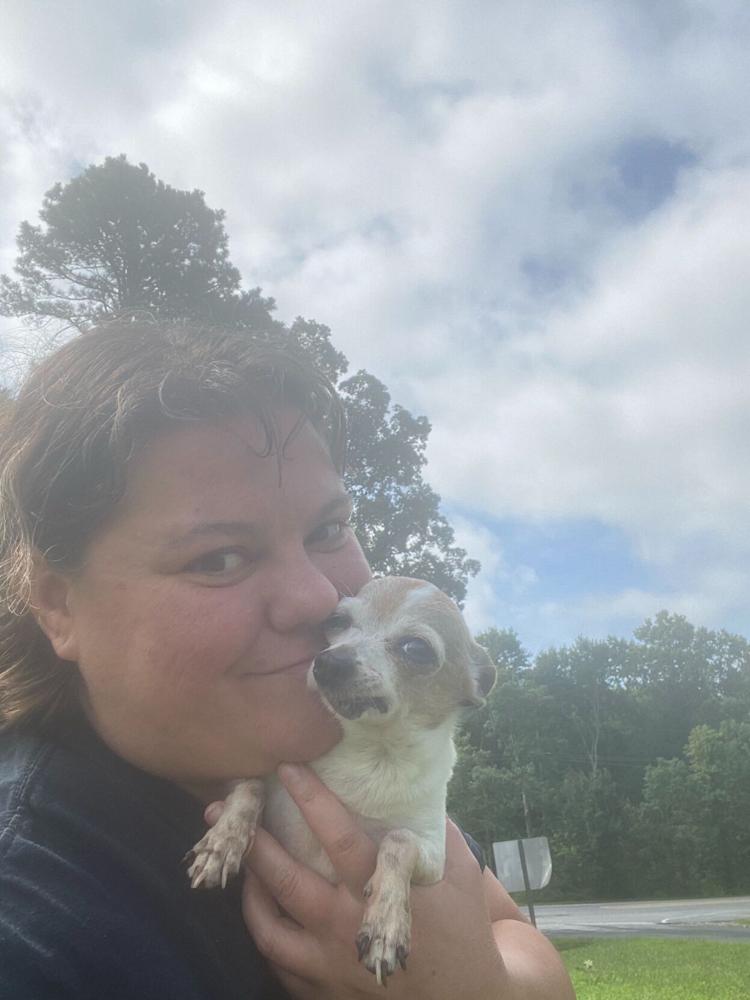 "He knows who I am and where I work."
Five days after she sent the email, she was notified in a memo from the Professional Standards Unit that she was under investigation. WDEL obtained the official complaint form, which was signed by her boss, Police Chief Col. Vaughn Bond.
"While her opinions on his performance as County Executive and re-electability may be distasteful, her attack on his sexual orientation is a personal attack and inappropriate in any workplace. It violates Directive 26-B Section 2.1 Conduct Unbecoming of an Officer," the form reads.
The charge, in this instance, carried a maximum penalty of an eight-hour, unpaid suspension, Collini said.
"Internal affairs said 'you essentially...you cannot talk to your boss like that.' I said, 'I don't see him as my boss. He is my county executive, and I'm Gina citizen.'  He's running for office, and how dare he ask me for money. He's allowed to do that if I'm Gina citizen, and I'm not working and he's Matt Meyer candidate. The minute he brought it to the county executive's office...So if I'm Gina police officer, Matt Meyer, county executive, is now soliciting me for money, and when I say no, he gets me suspended for eight hours? That's totally not legal," she said, "He specifically cannot retaliate against me, upon not giving him money for his campaign."
Police do not comment on internal investigations.
But before she could serve her suspension, on November, 20, 2019, the complaint against Collini was withdrawn. 
"They sent me an email saying, essentially, let's forget this even happened, and we're withdrawing our investigation, and no further action is going to be taken against you."
She said the undue stress caused by all of this led her to file an ethics complaint. It's dated November 18, 2019 and alleges Meyer violated Section 2.03.104 Code of Conduct, Section J Solicitation. This section of code states:
"Personal solicitation of donations by County officials and County employees, or by their agents, spouses or minor children, from subordinates of the County official or employee is prohibited."
Collini's complaint also notes: "Additional ethics code violations may have occurred."
While county code permits complainants to speak, it bars the the Ethics Commission from publicly confirming or denying investigations or speaking about them at all. Collini said the Ethics Commission determined in January to open an investigation into her complaint. WDEL has obtained a copy of a letter from Ethics Commission attorney Julie Sebring, dated April 14, 2020, which confirms the investigation into Meyer continues. 
"I did nothing wrong," she said. "I should not have to have been caused undue stress and them just get away with doing this, and Matt Meyer just feeling like he can use his power in office to retaliate against me because he didn't like my response to him," said Collini. "It's like they didn't care how I felt at all. I did nothing wrong. They did, and it's just like 'let's sweep it under the rug and move along,' but no."
Meyer said attacking someone's sexual orientation is never okay.
"I know that name-calling and personal attacks come with the territory of being an elected official. However, LGBT intolerance has no place within our government. Earlier this year, New Castle County celebrated the 50th anniversary of the first pride march by raising the rainbow, transgender, and bisexual pride flags in front of our Government Center. Unfortunately, this ugly incident reminds us that we still have much work to do within that building and within our communities as we march towards full equality," said Meyer.
Lisa Goodman, president of Equality Delaware, said a person's sexual orientation is irrelevant to his or her ability to serve in office.
"Their sexual orientation, how they choose to share that is a very personal thing. And if you were to, for example, take out the word 'gay' and insert a word describing any religion or ethnicity, it might help to clarify why that sentence might strike people as hostile or problematic," she said.
This isn't the first time Meyer has come under personal attacks. He overcame them to win over incumbent Tom Gordon in 2016.  
Campaign finance records, to date, don't show any political donations made this year by Collini, but she has expressed support for Meyer's primary challenger, political newcomer, Maggie Jones.
FOP Lodge 5 president Jonathon Yard said his organization, which has publicly supported Jones as well, agreed with the decision to file an ethics complaint. 
"It should not have been brought into the professional realm, and that line had not been crossed with her response to that particular email," he said. 
Yard said officers are constantly under scrutiny for their words and actions, and he advises them not to use social media because of it.
"We try to get them to stay off social media as much as possible so that it doesn't happen," he said.
Last month, a Rehoboth Beach police officer was fired for a social media post, his employer called "inappropriate" and "racially-based."
"The young man down in Rehoboth is a prime example for taking it too far, apparently, and then was terminated. We just don't want any of that to happen to our members--so we tell them, 'Hey, stay off social media, that way you can't be affected.'"
But what Collini did wasn't public, and Yard argued a private email, sent from a private account, should never be used in this way.
"Private emails, in our opinion, are private. If you're not acting in the capacity of a police officer, what I send to you as another person, should not be...used against me in my professional capacity," he said. "If, in the email, I'm representing myself as a police officer, and that conversation goes sideways, and I cross that line, then absolutely I'm representing myself as a police officer, and I would make the argument that...you crossed that line at that point."
"If it's between me as a citizen and you as a citizen, and you decide to get mad at me and say, 'You know what, I'm going to call this individual's police department and say I didn't like the way he spoke to me,' I have a problem with that, and I think most union leaders would have a problem with that, if that's what's happening to their members," said Yard.
Dr. Ben Fleury-Steiner, a professor of sociology and criminal justice at the University of Delaware, called that stance problematic.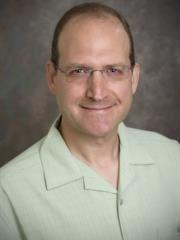 "If one assumes that we can put free speech in a vacuum, the potential that that kind of derogatory speech could have on those they protect...so one could interpret quite easily from a comment like that - someone who's gay, lesbian, transgender, etc., who is fearful of being a victim of a hate crime - to mistrust the police. So I think that it does cross a line. I don't think it's about private speech anymore. Given hostility to historically oppress groups, the message of that kind of speech can be extremely destructive to the culture in ways that officers could never imagine," said Fleury-Steiner. "The public-private divide, when you're talking about the police and hate speech, is really not the framing that is appropriate for assessing this kind of speech in this context."
Collini said she's yet to receive a determination from the Ethics Commission on her complaint, and she suspects the COVID-19 pandemic has delayed the commission's work. But no matter its findings, elected officials cannot be fired. However, a final public order could state the name of the violator and explain the commission's findings.
For her part, Collini doesn't believe her email was offensive, and she maintains it did not constitute a threat or harassment. 
"What? Because I swore to my oath of serving as a police officer, did I give up my right as a citizen to speak about certain things that are going on in my community, like any other citizen would be allowed to do?" she asked.
"I don't think it's offensive at all. I truly think...this is my honest opinion, I think if he was true to himself, then maybe he'd be a lot happier because just seeing him, I don't know why he hates the police so much and public safety, and you know what? Just start being true to yourself...I don't think its offensive, and anyone who thinks its offensive, then maybe they're the ones with the issue. I have many gay friends. I don't think it's a bad thing to be gay, I really don't," she said. "I could have refrained from saying that, but it's my opinion, and I just didn't think it was offensive. I really don't. If they think its offensive, then maybe they're the ones with the issue. I could've refrained from saying that, but it's my opinion, and I just didn't think it was offensive. I really don't. I still don't."
Fleury-Steiner said those kinds of qualifiers don't make this kind of speech acceptable.
"The qualifiers, just generally, are a way of denying responsibility, but I think it's also endemic, probably, to the organization of law enforcement more broadly," he said. "Once it becomes public, particularly in this age of social media...when these kinds of messages, and when you're talking about a message like that, sent [about] a county official, where it's going to likely get widespread attention - there's really a problem with the message it sends to the gay community."
He called it a "serious red flag" that shows law enforcement needs transformative change to get rid of a "problematic culture."
"Where there's less mistrust, less cynicism, more legitimacy...that you would have officers trained in really the toxicity of these kinds of slanderous comments, and that no speech that they put out there on the internet is private--and they know that--but what they may not know is that being a law enforcement officer makes this much, much more toxic," he said. "It creates much more cynicism, fear, and frankly, it's just utterly unprofessional."
"People in a myriad of occupations...if you were to send emails like that or make posts on social media like there, you can be terminated from your job because it's totally unprofessional. It's kind of ridiculous that the union would have such a extreme view towards an incident like that, when it would be in their interest, I think, to, again, take it as an opportunity to do improve policing, educate officers, so they could do their job better."
As the nation continues to have discussions about police use of force, Fleury-Steiner also wants to see discussions on education around racism and hate. 
"Have officers educated about the things they say--whether it's in private or not--(and) the unique harm it can cause for those that they are paid to service and protect...how it's not tolerable for a police officer to engage in that kind of behavior, on the job, on email, frankly, anywhere, and to understand why that's important and why it's not about politics. It's about, essentially, defending homophobia, even if it's humor, it can be highly offensive."