"It's just been constant harassment after harassment."
Army veteran Rich Killingsworth of Middletown is in year two of a dispute with his homeowner's association. He said Parkside is charging him $50 per day and threatening to put a lien on his home all over an American flag on a flagpole in his backyard.
"And for me, being an Army veteran, it's something that I hold very near and dear to my heart, and it's very precious for me to walk out on my back deck and see that every day."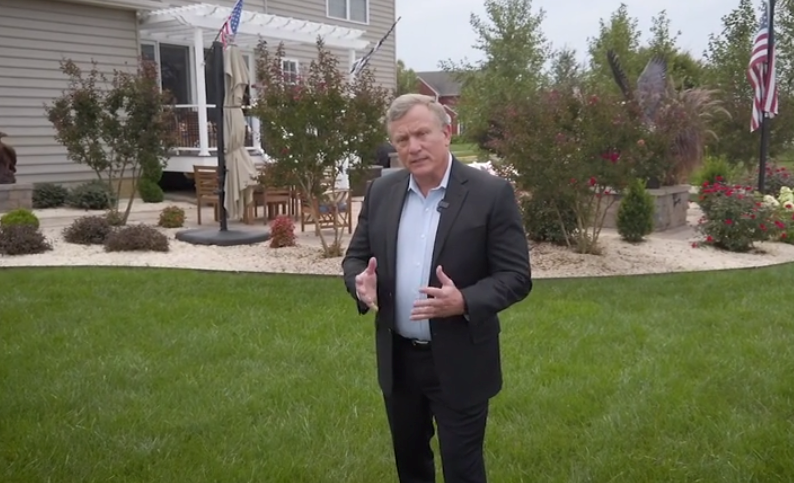 Delaware law protects the rights of property owners and leaseholders to fly the American flag. But the HOA argues this isn't about the flag, it's about the freestanding flagpole that's not permitted, except in public spaces within the community.
"This is not about a rule, this is about a legal right that Delaware has granted all residents to install a flag pole up to 25 ft.," Killingsworth told WDEL's Rick Jensen Show. "It's no higher than a basketball court post and a backboard that one typically might have in their driveway if they have children."
Delaware code says:
"No restriction shall be enforceable with respect to real property which prohibits or limits the ability of a property owner or tenant to display the flag of the United States of America on a pole attached to the exterior of the property's building or structure within the owned or leased property's boundaries or on a flagpole located within the owned or leased property's boundaries, if the flagpole is installed prior to termination of any period of community developer control, provided such flag's measurement does not exceed 3 feet by 5 feet and such flagpole installed by the owner does not exceed 25 feet in height and conforms to all setback requirements. Any such installed flagpole shall not be required to be removed after termination of community developer control."
Killingsworth thinks the HOA is still mad over a fight they had with him over a 400 lb. Eagle statue that they said violated neighborhood rules. It was ultimately permitted to stay. Killingsworth said his flag pole is 13 ft. high, well under what state law permits.
Wilmington attorney Ted Kittila, who ran unsuccessfully for Delaware attorney general, is representing Killingsworth pro bono in the case.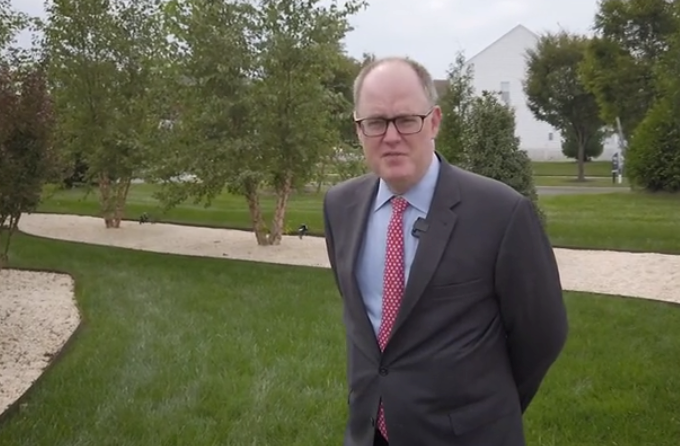 "This is very straightforward, it's state and federal law," he explained. "These homeowner association rules are not enforceable."
In an unsigned email, the board for Parkside HOA told WDEL: 
"[We] will not engage in a media trial on the merits of Mr. Killingsworth's violation of the community's deed restrictions, and has also been advised by legal counsel that they must not speak to the media about this matter as litigation has been threatened by Mr. Killingsworth."
They added the community was informed of the matter and attached a copy of a communication, which states, in part:
"Parkside is the most sought-after community in which to live within the Middletown area due to its aesthetic appeal. This aesthetic appeal does not happen by mistake as many homeowners work and volunteer their time to keep our neighborhood in high regard within the area. When we all considered purchasing homes in this community, it was disclosed to all of us that this was a deed-restricted community, with high standards (obvious to anyone looking to purchase here), and there was an HOA present. Upon accepting our deeds, we all agreed to abide by the governing documents as a condition of purchasing a home in this community."
The letter added this is not a flag issue.
"We want to be very clear: This issue is NOT about the display of or the ability of our homeowners to display our Nation's Flag. Our homeowners are allowed to proudly display our Nation's Flag in accordance with the guidelines of the community. Thus, this has never been about the ability of one homeowner to display the Flag. Rather, the issue is the illegal and unapproved free-standing flagpole and a contemptuous and continuous disregard of the governing documents we all contractually agreed we would honor."
Read the full communication to Parkside residents from the HOA:
Kittila told WDEL he sent a demand letter, outlining the statutes that protect Killingsworth's flag pole and claims he's met all of the requirements.
"Honestly, we don't want to have to file a lawsuit on this," said Kittila. "I will say that I felt that we made some progress on the last call with the homeowner's association [attorney]; hopefully, cooler heads will prevail."  
Killingsworth said HOAs should not override state law and impose their own beliefs on residents.
"We've now become intolerant of flying a flag on a flagpole in this country," said Killingsworth. "We've turned ourselves upside down in terms of respecting what once was highly valued and cherished as a for of an expression of patriotism, to now, just being violently opposed or intolerant of anyone flying our national symbol."