A tornado spawned by Tropical Storm Isaias was one for the record books.
The tornado Tuesday, August 4, 2020, traveled 29 miles--the longest distance traveled by any tornado in the region since the 1950s, tore part of the roof off William Henry Middle School in Dover and did the same kind of damage to homes in Middletown.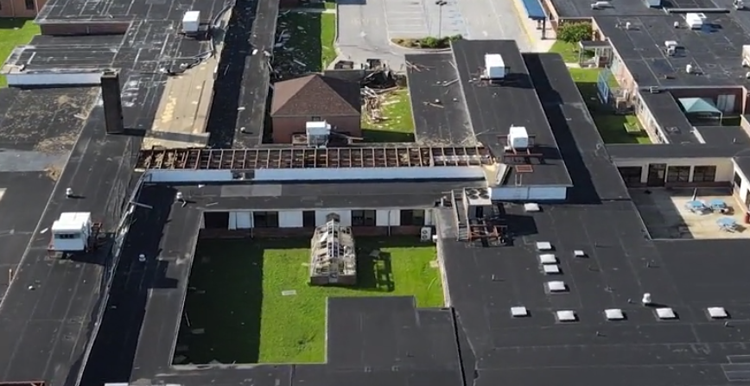 Summit Bridge Farms in Middletown and Brennan Estates in the Bear-area were among the communities hit hard by the EF-1 twister.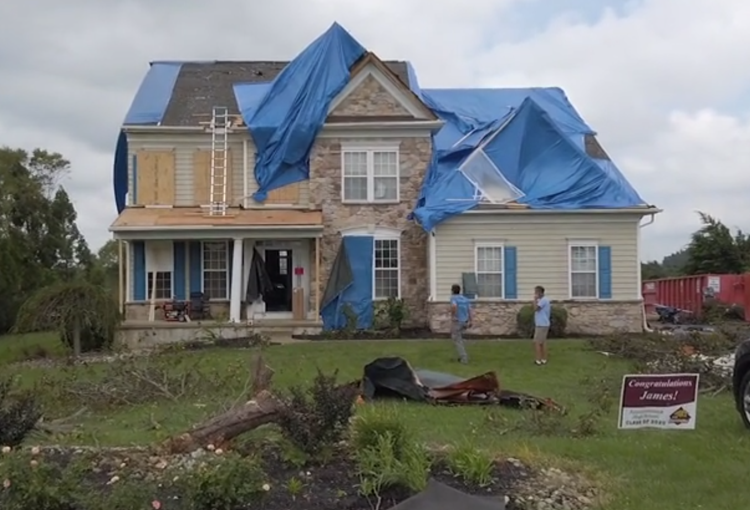 "That's the challenge is, right now, I'm trying to find a 12-month rental," said Matt Marsh, who lives in Summit Bridge Farms.
His contractor, Tom Gorman, was stunned by the damage.
"I'd have thought, maybe, he was missing a shingle, some siding. I pulled up into the development, and I saw this. It was crazy," he said.
Marsh's house can be repaired, but it'll take about six months. His neighbor's house was destroyed. Amy called her boys just in time.
"Trevor, Connor get up, get out."
One of her sons didn't get to the basement in time. He survived by standing in the stairwell. Had he not left his bedroom, this would be a different story.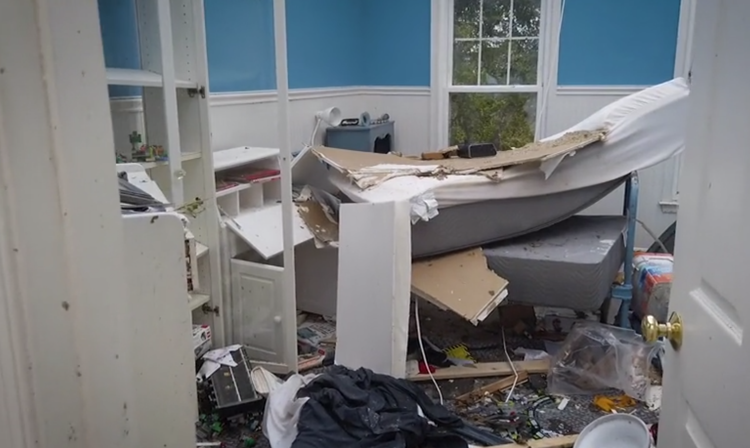 Lowe's stores in Middletown, Dover, and Lewes gave out cleaning supplies at drive-thru events Thursday.
"I wish I could huge people -- even though I'm not allowed to," said Jamie Koger, who works at Lowe's in Middletown.
"The first customer that we talked to was literally in tears over a case of water and a bucket of supplies," said Ryan Hogate, Lowe's Middletown store manager.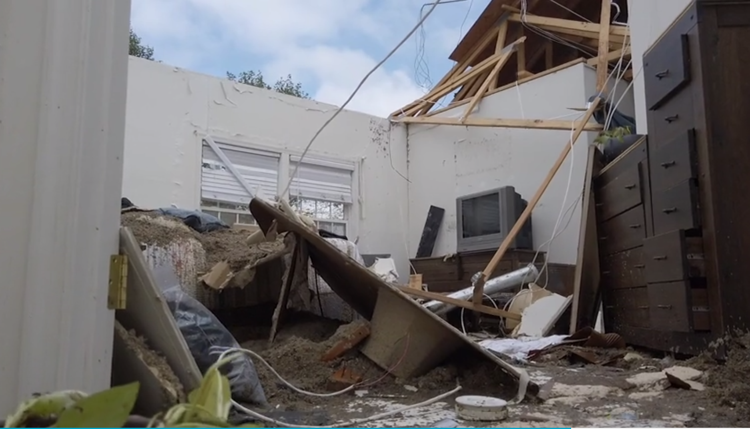 According to the Tornado History Project, the 29.2 mile path nearly doubles the longest tornado path strictly in Delaware in the past 70 years. 
A tornado on June 24, 1994 went from near Marydel to Woodland Beach in Kent County for 15 miles.A 1984 tornado went between Hurlock, Maryland and Bridgeville for 18 miles. It is the first tornado to touch down in Delaware since 2017, and the first EF-1 since 2014.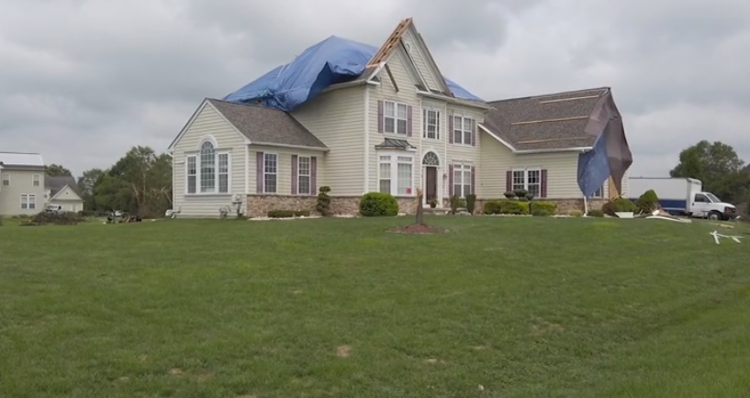 While Delaware did see one storm-related death in a woman in Milford, no one was hurt in the Middletown area, despite the widespread damage.
Marsh said the lesson learned -- don't take weather warnings lightly. 
"Everything you hear over the years--listen to 'em. You hear the warning, get in the basement. If you can't get in the basement, get somewhere in the middle of the house," he said.