Cyberbullying is manifesting itself in a new way in online classrooms.
"She came down, and she's like 'Mom, I think you should see this.'"
And Crystal's mother Lynda couldn't believe what she saw on the Zoom chat function.
"It was filled with homophobia; one kid actually typed in there: 'KYS--kill yourself.'"
It's a troubling trend, according to child psychologist, Dr. Karen Wohlheiter at Nemours A.I. duPont Hospital for Children.
"What we're seeing more of is in the Zoom chat boxes as well as kids taking pictures of the Zoom classroom, or maybe if another child is doing a presentation, and Zoom bullying is becoming more of an issue in classrooms."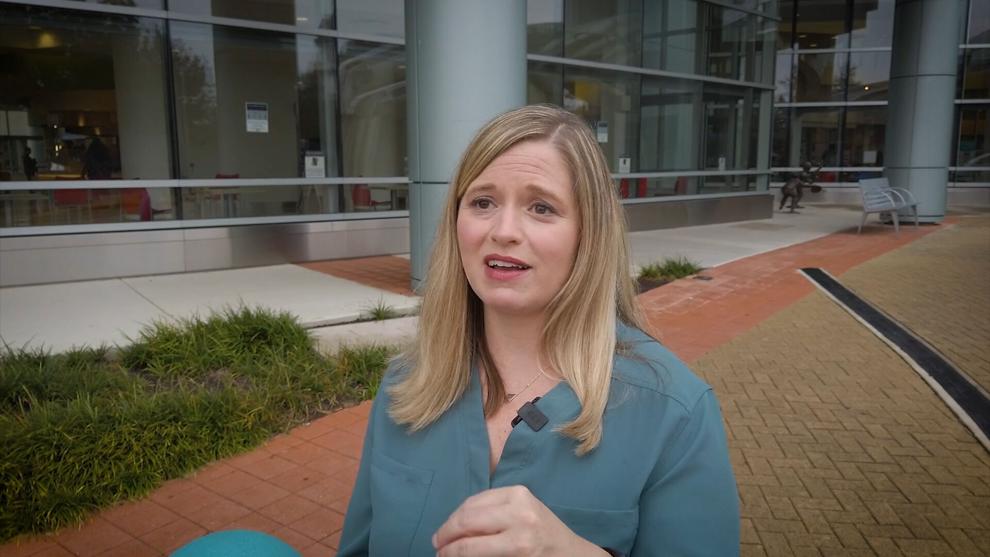 "We're also noticing kids are getting teased, sometimes, for either what they have in their background or maybe what they don't have, if it's a household where there's not a lot of resources there," she said.
Comments like what Crystal experienced in the chat, at times, go unnoticed because Zoom teaching is all new to educators--many who are overwhelmed with their own kids at home.
"For teachers who are just trying to manage teaching on an online environment, try to keep the class engaged, it's not possible to be constantly monitoring that chat box, or a picture might taken of the screen and then shared to the class, which can be really hurtful too, and people don't necessarily know that that's happening; it would be impossible for teachers to know that," said Wohlheiter.
Lynda said they reported the instance of bullying to the teacher.
"She profusely apologized; she had no idea...that was happening. It's really hard to monitor the chat and teach," Crystal's mother acknowledged.
The Zoom classroom, though, presents a different challenge. The chat box is crucial to keeping kids engaged as they miss out on social opportunities, so it can't just be switched off.
"Unlike social media, where if there's bullying on social media, it's difficult because you can't block somebody from a Zoom classroom because this is how everybody's learning these days," she said. "We are seeing lots of concerns where things are being said or done, and pictures can be shared with lots of people, so we really think--this can stay online and be a bigger problem than just what's happening in the classroom that day," said Wohlheiter.
"But all it takes is one child to make a mean comment about someone else, and then you have several people jumping in on that, and similar to social media bullying, it feels somewhat anonymous because you're not in the same room as that person," said Wohlheiter.
Crystal echoed those beliefs.
"The only reason they're doing it is because they feel like they have that disconnect where they feel like they can do it," she said. 
But Dr. Wohlheiter reminds students they will return to the classroom, eventually, if not soon as many schools begin implementing hybrid learning models.
"You will be interacting with kids again, and I think we don't want to have this whole missed opportunity of how we interact with each other and how children and adolescents are interacting online. I think the social media bullying has come a long way--once we really realized the negative effects of it-- we've now learned how to manage some of these things," she said.
Reporting instances of bullying, like Crystal's done, is also key as everyone finds their place in this new territory. 
"I just remind them that I can see every single message that's there, and the principal checks too," said Karla Atsfalk, a special education teacher in the Christina School District.
Dr. Wohlheiter recommends parents of children of all ages talk to their kids about social manners to prevent instances of Zoom bullying.
"How to have chat conversations that don't involve teasing, sometimes kids just try to jump to something to be funny and that kind of takes off, that might turn into something that would be hurtful to somebody else," said Wolhlheiter.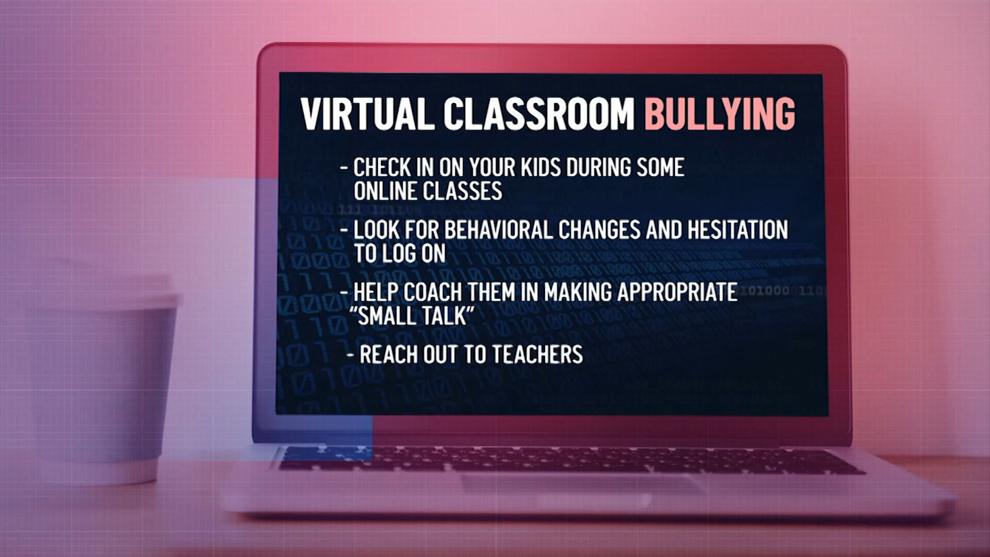 But she said parents also need to recognize potential signs of bullying and check in with their children, especially teens.
"Ask them how it's going...you can even mention... 'I saw on the news that kids have been getting bullied on Zoom, has that happened in your class at all?' Kind of open that conversation," said Wohlheiter.
"Or if you notice changes in sleep, or in eating, mood, if you also notice your child not wanting to log on, or maybe saying they're logging on and they're not--that might be a sign that they're experiencing some stress in the online classroom, and it might be time to get some extra support."