A heart-shaped rock surrounded by an orange supporting cast in a new garden at a Wilmington church is there to honor survivors of gun violence in the state of Delaware.
On Sunday, June 6, 2021, 30 gun violence survivors and volunteers from Moms Demand Action were on hand to dedicate the Survivor Garden at Trinity Episcopal Church as part of the 7th annual Wear Orange campaign.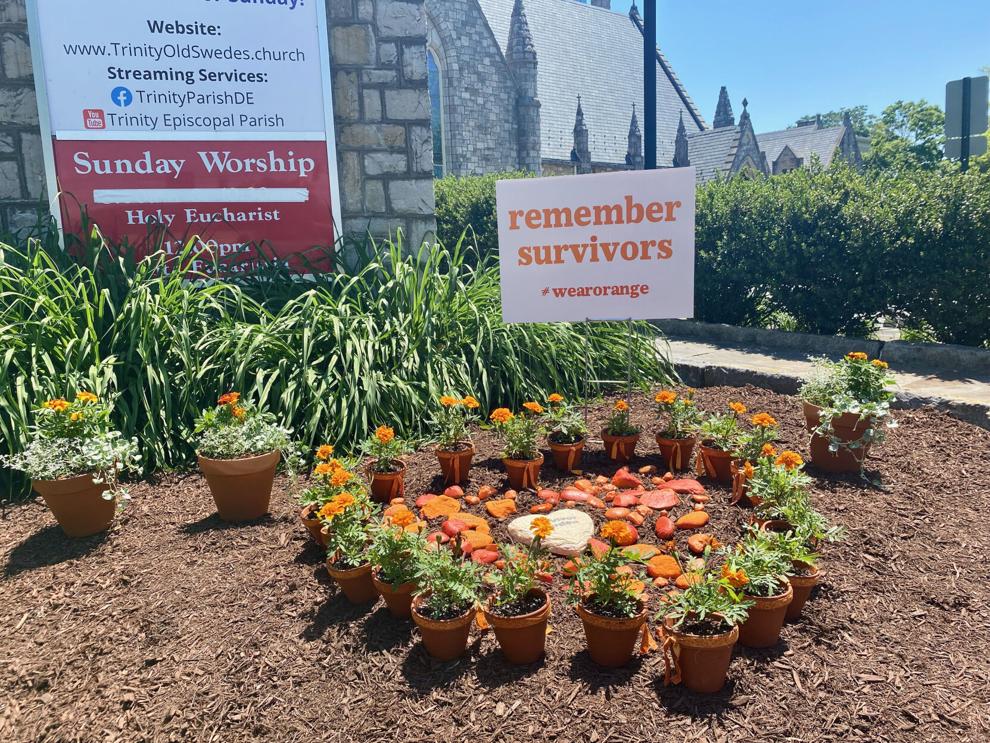 "Last year when it was virtual, people were painting rocks orange, and putting them out on their stoops just to generate awareness. But they wanted to do something where it was more impactful and had a site where they kind of gathered them," said Newark's Mara Gorman, the volunteer state legislative lead for Moms Demand Action in Delaware. "It started from this idea of these painted orange rocks, and then we thought, 'Well, it'd be nice to have flowers, and that it would be nice to have it be blessed.'"
After some discussion, the location at Trinity Episcopal was chosen because they've been touched by gun violence, and it seemed appropriate to honor survivors at their congregation. Moms Demand Action and the church teamed up with Stop the Violence Prayer Chain, Connecting F4milies Justice, and the Moonflower Garden Club to see the project through.
"They're on the corner of North Adams Street, so it's right where you get off the interstate in downtown Wilmington. They have people in their congregation who has experienced gun violence, and they offered this space," Gorman said. "It's a heart-shaped rock, and it's got orange rocks all around it. And then yesterday, when we did the dedication, we also had orange marigolds all around it that were in pots, which we actually gave away to people who came to participate in the event. It was just really lovely."
The garden, will remain there until June 14, 2021, where people will be able to visit and meditate. In addition to dedicating the garden,  the group also donated 180 care packages to the Ministry of Caring. Gorman said one of the populations that can often be overlooked are the homeless, many of whom can trace their circumstances directly to the impact gun violence has had on their lives.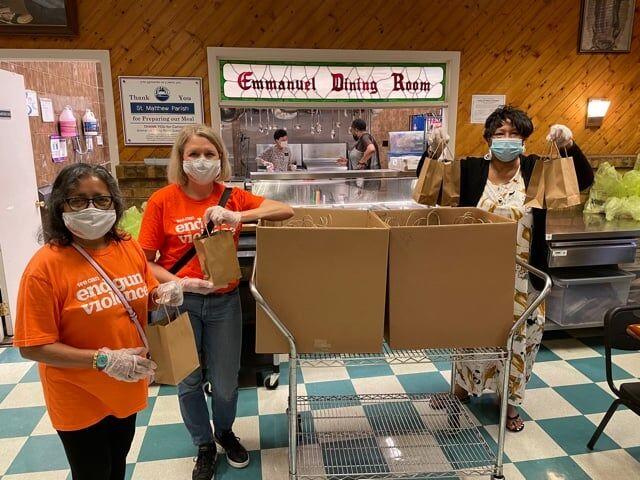 "Wilmington, the community there isn't that big. It's not that big of a city. And we consider survivors to be people who may have experienced gun violence directly themselves, but there are also people who are friends and family of people who've experienced it. The trauma of gun violence affects an entire community, not just the people who are directly impacted," Gorman said. "We know that one of the reasons that people experience homelessness has to do with poverty, with mental health issues, and sometimes those things can be tied directly back to the trauma of gun violence, and the impact that it has in those communities. That was why our volunteers really wanted to make those donations, because they knew there was a direct through-line there."
The Wear Orange campaign grew out of a movement sparked by the killing of Hadiya Pendleton, who was shot and killed on a Chicago Playground. On what would have been her 18th birthday on June 15, 2015, her friends wore orange to honor her and raise awareness about the ongoing issue. This year and the year prior, due to COVID, Gorman says they've seen a lot more virtual engagement--especially in the political spectrum, where it's been easier than ever to participate virtually. 
"I'm very heartened by what I've seen in Delaware. We know...that sometimes this legislation got buried in committee, and what we're seeing now is that it is being voted out and being voted on," she said. "And my expectation is that this legislation is going to pass. We think it has popular support, and we're happy to see that the legislature is actively taking this up."