"It's about more than basketball," said referee and former coach Jeff Bradley standing at the corner of a sweeping, vacant field in Glasgow Tuesday. 
Before Bradley was a wide-open tract of land at 900 Technology Drive in Glasgow, but by 2023, Lonnie Wright and his Nothing But Net Sports Academy (NBNSA) plan to have a sprawling $10 million, 100,000 sq. ft. facility sitting on 13.5 acres there. 
It will obviously have sports-focused details and features, including five high school basketball courts, a full-size NBA court with shot clocks, the ability to convert those courts into a dozen volleyball courts, and a turf field house. And there are extra planned amenities in that realm, like a physical therapy and medical facility, concession stands and a café, a strength and conditioning room, and a Mezzanine.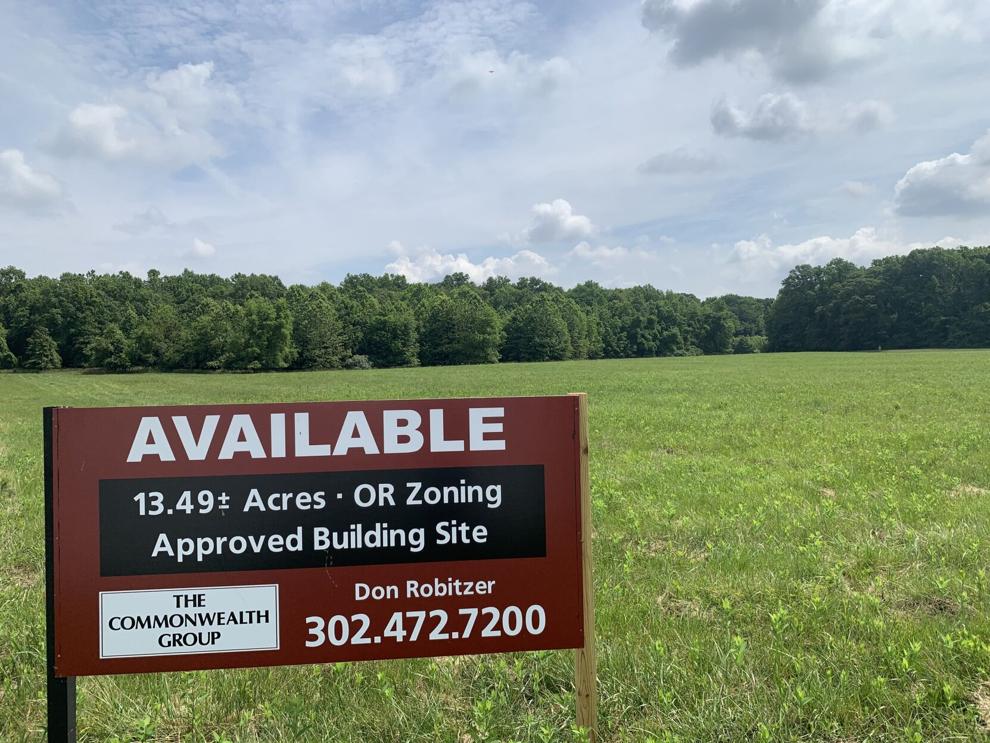 And all of those things sounds great, but Delaware already has the 76ers Fieldhouse and the DE Turf Sports Complex in Milford. It would seem to be a tough sell to bring such a similarly niche facility to the area. 
"Please, trust me, those are some great facilities and some great programs. And I am absolutely looking forward to partnering with them and running some awesome tournaments with the three facilities," Wright said. "I just want everybody to understand: this is not a competition. This is to make Delaware great. And the three of us will make Delaware awesome. What makes us a little bit different is we have an education and life skills [programs.] We're trying to build the complete athlete."
The NBNSA facility will additionally feature prep school classes, life skill classes, career classes, and academic studying, tutoring, and mentoring programs. The organization will look to build partnerships that support its athletes with things like exposure to sports media, mental health awareness, sports analytics, and educational opportunities for parents. They'll help develop self-esteem, critical thinking, resume building and conducting a job search, interviewing skills, money management, credit building, and handling social media presence.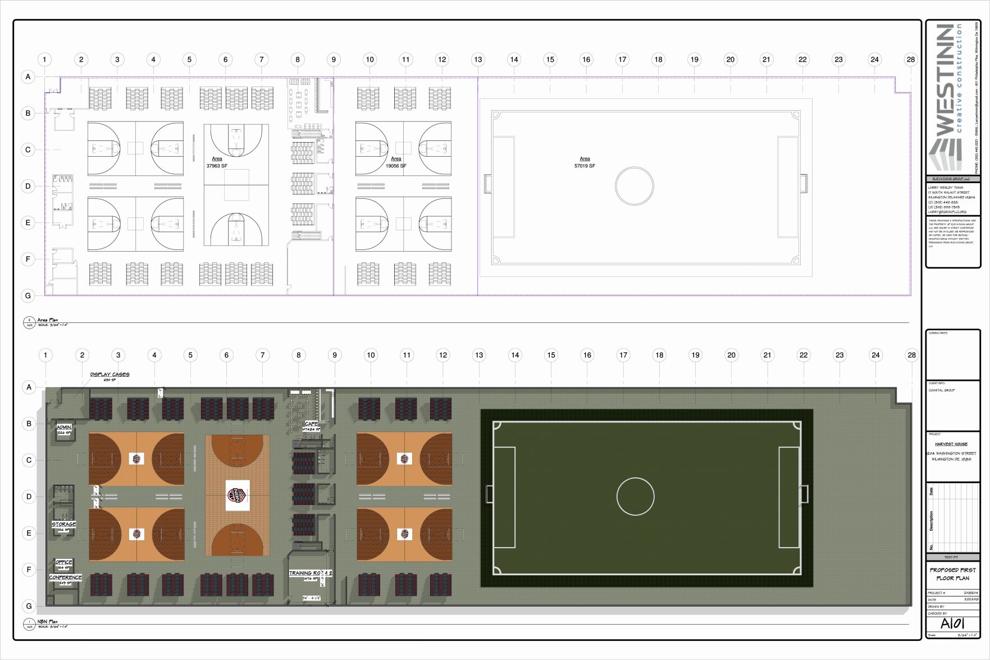 "A lot of kids like to be involved in sports, but not everybody's an athlete," said Learning for Careers head Clissa Taylor. "We want to be able to connect kids to areas around sports, related to sports, that may not necessarily involve them playing or being an athlete. Running the social media accounts, livestreaming the tournaments...Producing their own the videos, producing the content, creating what we call a digital resume, to be able to move on into a career path in sports." 
Career development associated with their passion even when they're not looking to play the sport itself is a great way to help interested kids develop their skills early, she said, and both Wright and Taylor said helping them develop life skills was even more important. 
"To be an athlete today, it's stressful, and a lot of these young men and women just don't know how to deal with it, or who to turn to, to help them," Wright said. "So that's what we're about, and that's what we're trying to do."
Of course, it is a sports facility at the end of the day, and Wright highlighted Delaware's need to continue developing the offerings it has for athletes in-state, as so many of the athletes with big star potential begin thinking about leaving as soon as they identify the talents they might have. 
"We were going to a tournament, and I had a 10-year-old kid at the time in the car. And he's talking about how, when he gets to high school, he's going to leave Delaware because, 'nobody famous comes out of Delaware,'" Wright said. "Why? Why leave our state? We have some great athletes; some great universities; some great schools. So I thought, 'You know what? Let's build this facility, and that's what it will do: it will generate great buzz. All of our high schools, colleges will get involved and it will start to bring awareness to our programs. And show that Delaware is not just a through-state. We have some great athletes here, too, you know? So that's what we also wanted to share."
It's an identity Bradley said he's seen lacking, with prospective talents heading outside the First State to showcase their skills.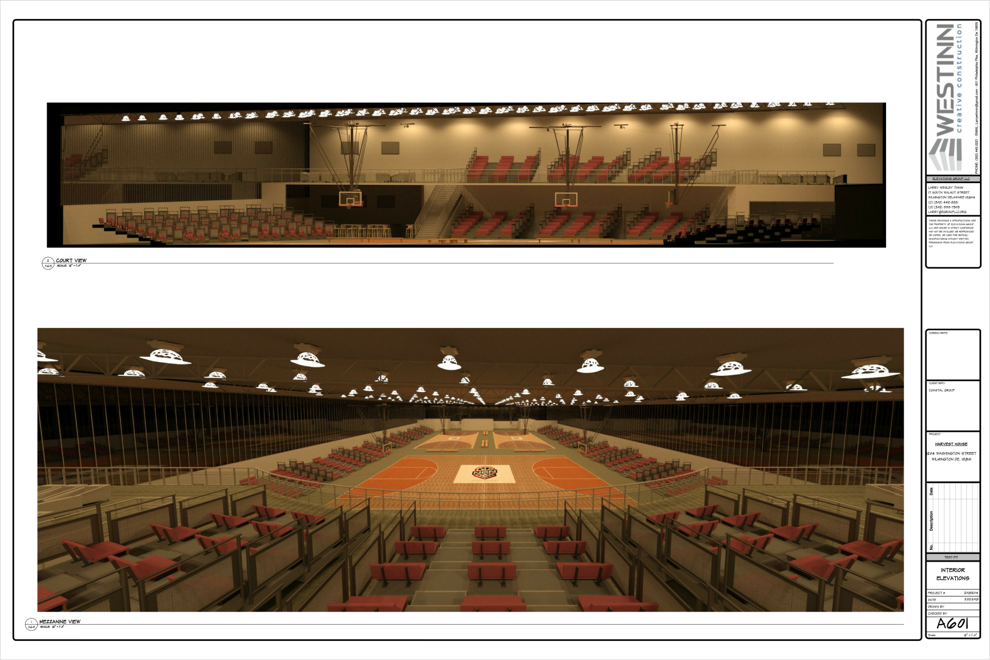 "It's a beautiful thing to see how the progression of the basketball players from this area has grown because of this organization," he said. "Just different basketball Meccas, and to see Delaware never really could compete with them. But to see them competing with them now because of this organization, it's such a beautiful thing to see. To have this facility, it's just going to magnify everything." 
And the 300 youth already involved with NBNSA are excited for the opportunity to have such a facility open near them. 
"We're all excited, actually," said Prince DeWitt, 16, of Middletown. "We don't really have nothing like this nearby, so once it gets finished, we can come in anytime, working our game and get better just as a team.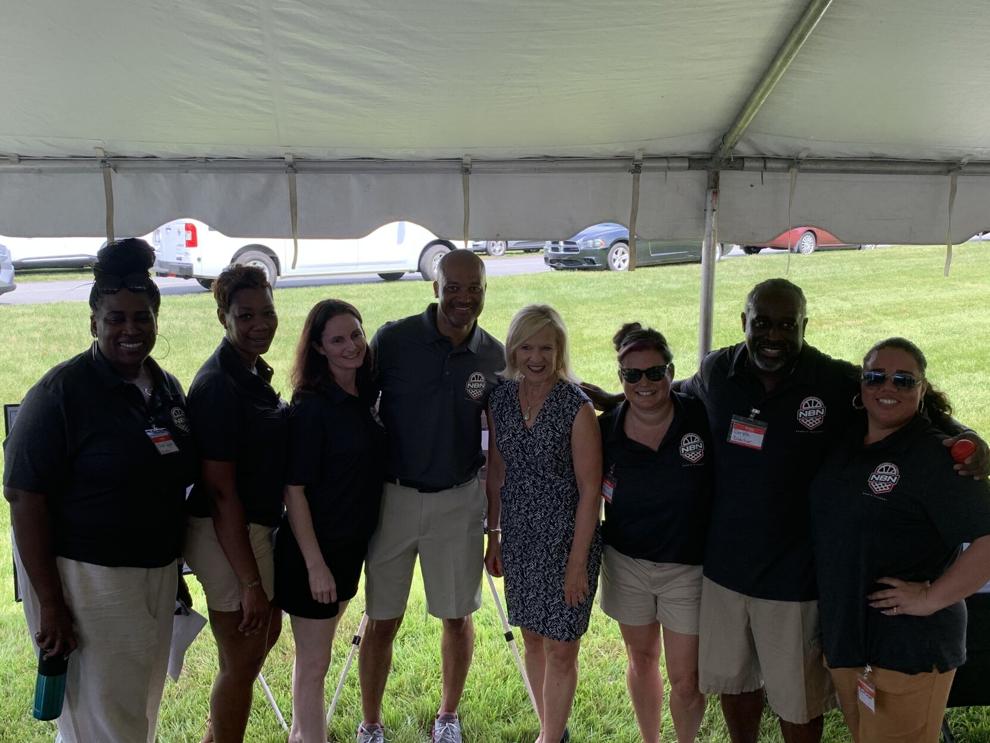 There are already planned partnerships with huge companies like Coca Cola and Nike to local organizations like the Down Syndrome Association of Delaware and Boys and Girls Clubs of Delaware. Construction and staffing of the facility is expected to generate hundreds of jobs and significant tax revenue for New Castle County. 
All of it just signs of a successful endeavor for which all of the praise for the endeavor belongs to--Wright's parents, according to him. 
"It starts with my parents. It starts with my own organization because of my parents. As you can see, look how hot it is today, and look at the turnout I have. They didn't even think twice. They've been with me since day one," he said. "We've had our ups and downs as a program, but we've stayed afloat, and it's just great. It's just all about partnerships. It really is. It's just everybody coming together for something, a common goal, which is our Delaware athletes."