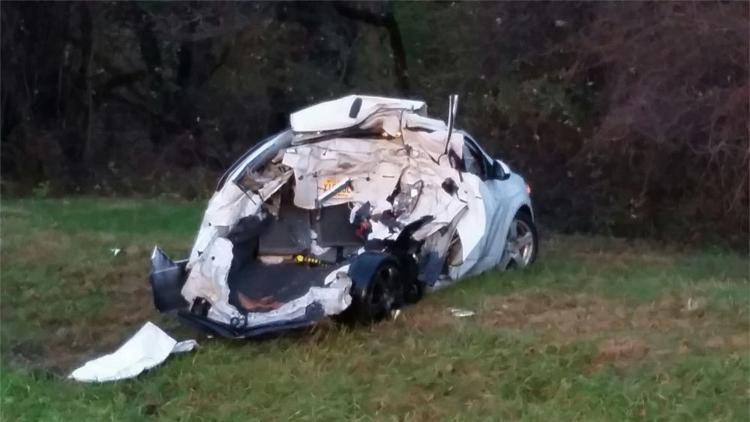 A New Jersey woman is "lucky to be alive," according to a witness at the scene of a chain reaction crash on southbound I-95 this morning near Newport.
A truck reportedly struck the rear of a car, spinning it around, when it was truck by a second car, sending it into a second truck, witnesses said.
A woman in the second car was able to get out of the wreckage and was taken to the hospital for observation.
Delaware State Police are investigating.