The bell tolled three times, once for each of the lives lost on Sept. 24, 2016.
Wilmington firefighters Capt. Chris Leach, Lt. Jerry Fickes, and Lt. Ardy Hope were killed five years ago fighting an arson in Canby Park.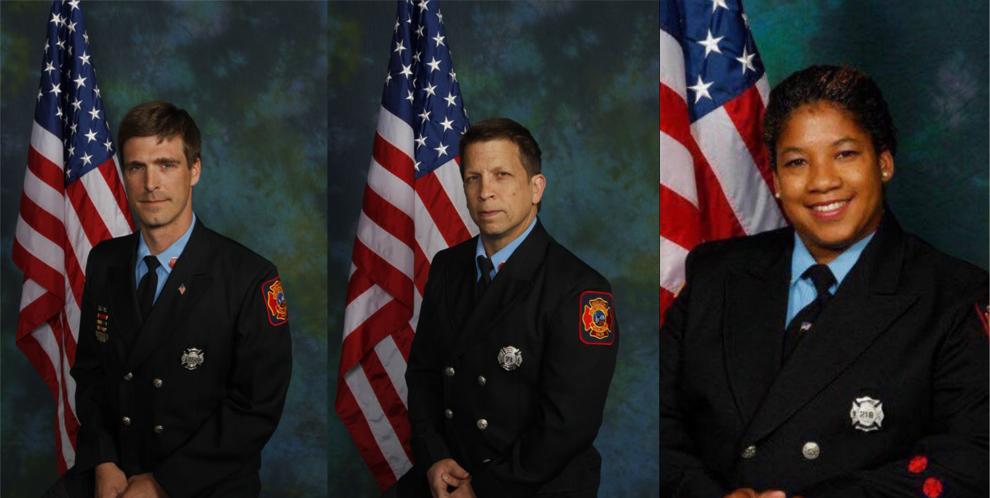 "Chris, Ardy, Jerry paid the ultimate sacrifice, protecting the citizens of Wilmington, and it's hard to believe the fifth anniversary is upon us, but it's important that we never forget their sacrifice," said Wilmington Fire Chief John Looney.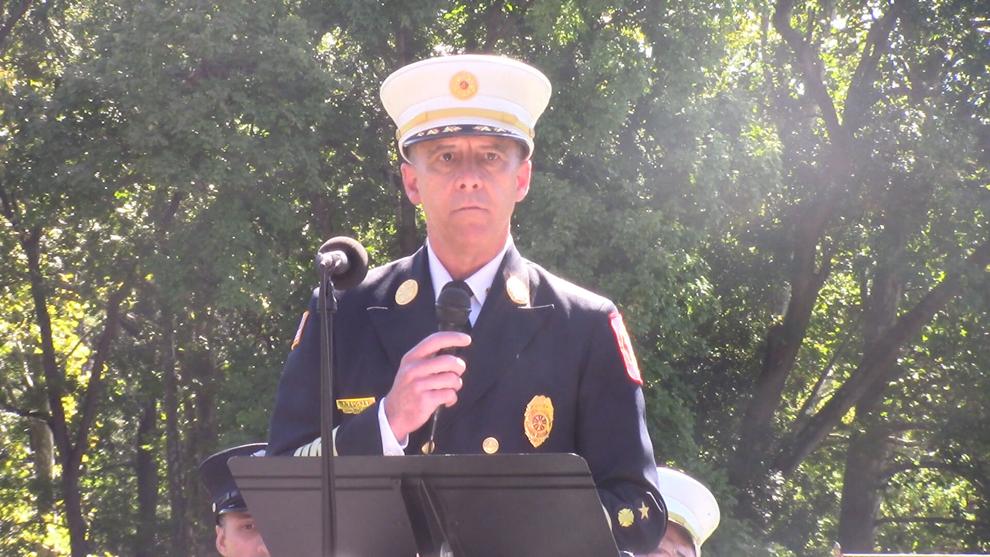 Hundreds gathered in Canby Park to remember the heroic trio and to dedicate a new memorial in their honor. At the fire scene at 1927 Lakeview Drive now lives an American flag on a flagpole and three granite benches with the firefighters' names etched in the stone.  
"The memorial is absolutely magnificent and humbling, and it will be a symbol for years to come, honoring our fallen," said Looney.
Lt. Jeffrey Schall, who helped bring the memorial to fruition, said his vision was simple.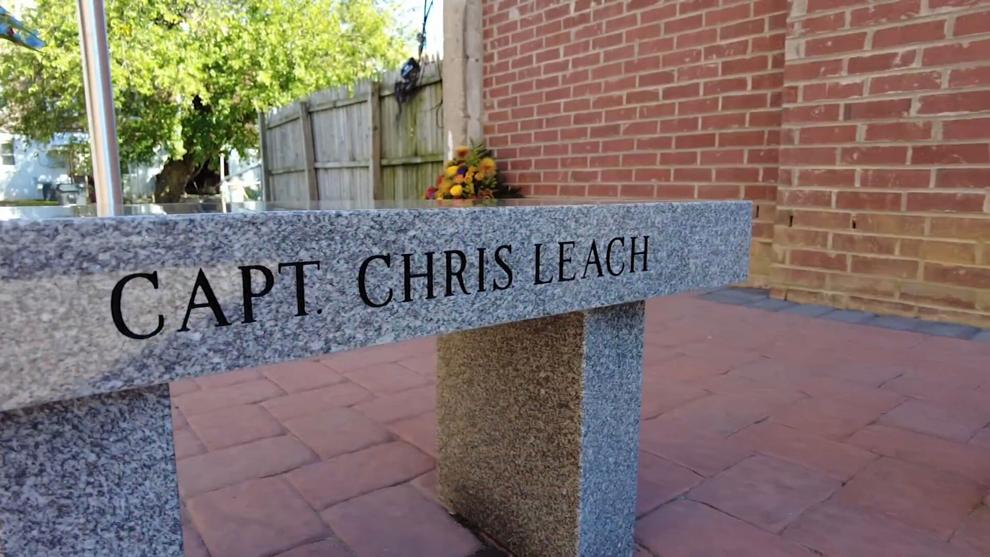 "To create a beautiful memory to honor our friends, Ardy, Chris, and Jerry. Along with this vision was a concept, a concept to never let anyone build on this sacred ground," said Schall. "None of it would be possible today without the support of so many...Chris, Jerry and Ardy deserve to have a beautiful memorial. The Leach, Fickes, and Hope families deserve to have a beautiful memorial dedicated to their loved ones. The members of the Wilmington Fire Department, Wilmington Firefighters Association Local 1590, and all of our family and friends deserve to have this tribute to our brothers and sister."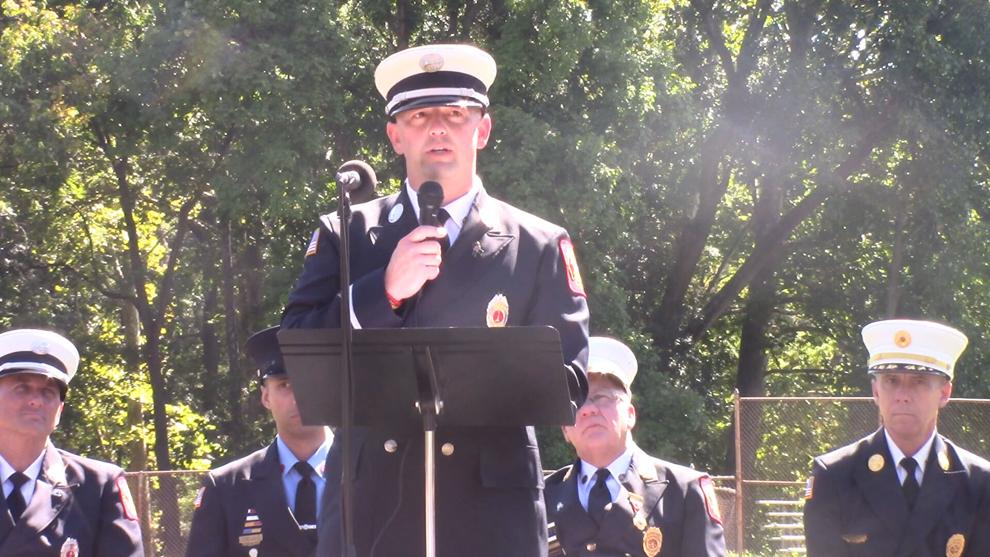 Loved ones of Chris, Jerry, and Ardy also shared stories in remembrance of their fallen heroes Friday.
"To say Chris was passionate about firefighting was probably an understatement. He lived to go to work, to fight fire, to serve his community, and to mentor new recruits," said his sister Katie Leach. "He was a born leader, a jokester, a great man, and an even better father."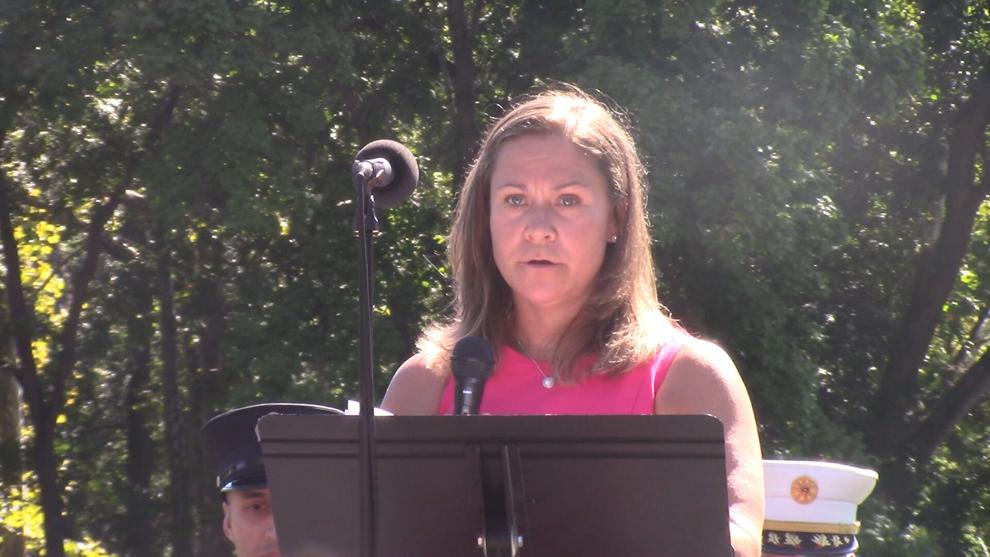 Ardavia Lee, Ardy's daughter, spoke fondly about her mother's vibrant, self-less spirit.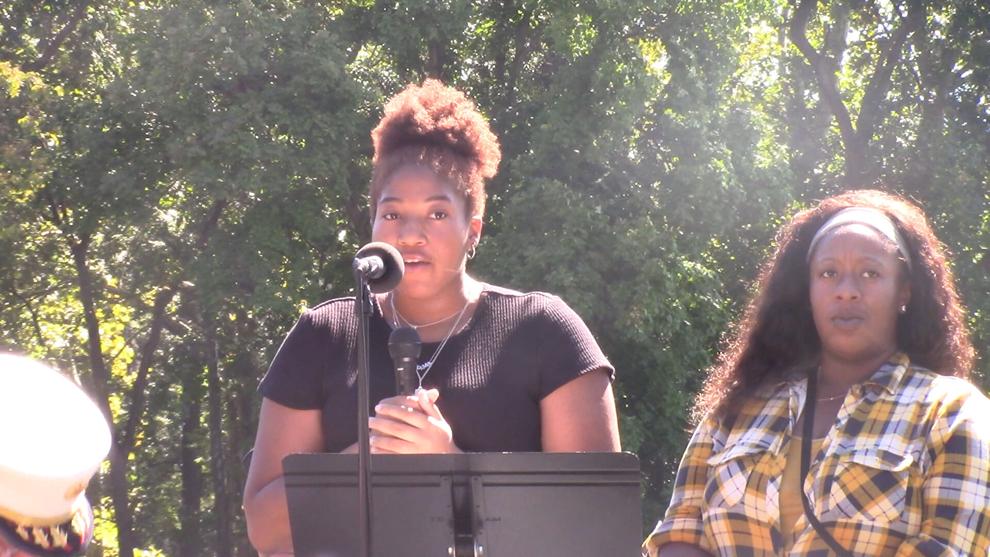 "Anyone that knew Mommy knew how much she loved to help her community. She loved to help it so much that no matter where she went, she always knew somebody," laughed Lee. "And it's honestly, an honor that when I go somewhere and they see her in myself."
Laura Fickes said her husband was dedicated to his family.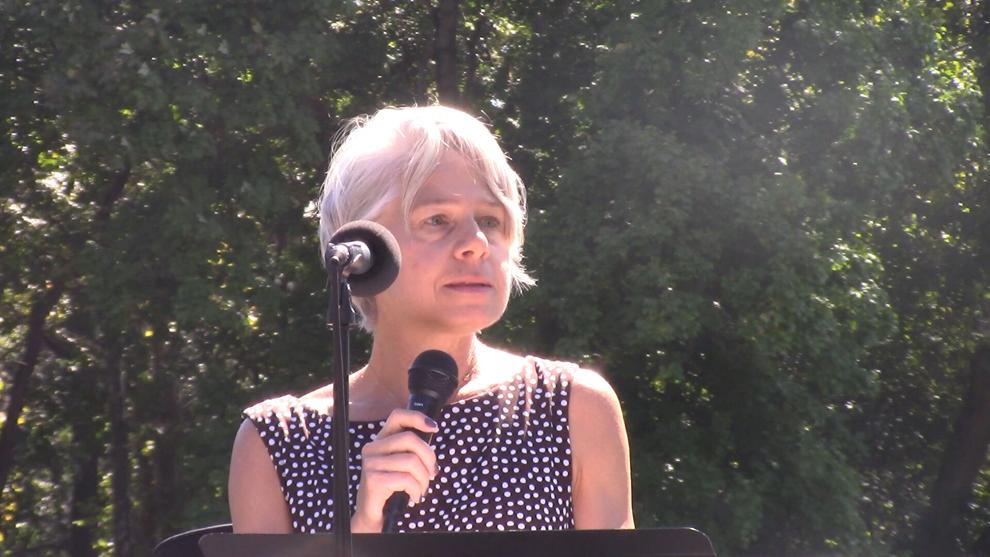 "He enjoyed being a dad more than anything in the world. He embraced whatever our kids embraced. He was always interested in what they were learning, and he loved sharing his brilliant mind with them. I asked my kids--'how did you know how to do that?' And there answer is almost always--dad taught me," she said.
Wilmington Local 1590 Firefighters Union president Lt. John Cawthray, who was also injured in the Canby Park arson, expressed gratitude for the love and support the department has received since that fateful day. He hopes the memorial will move the department forward.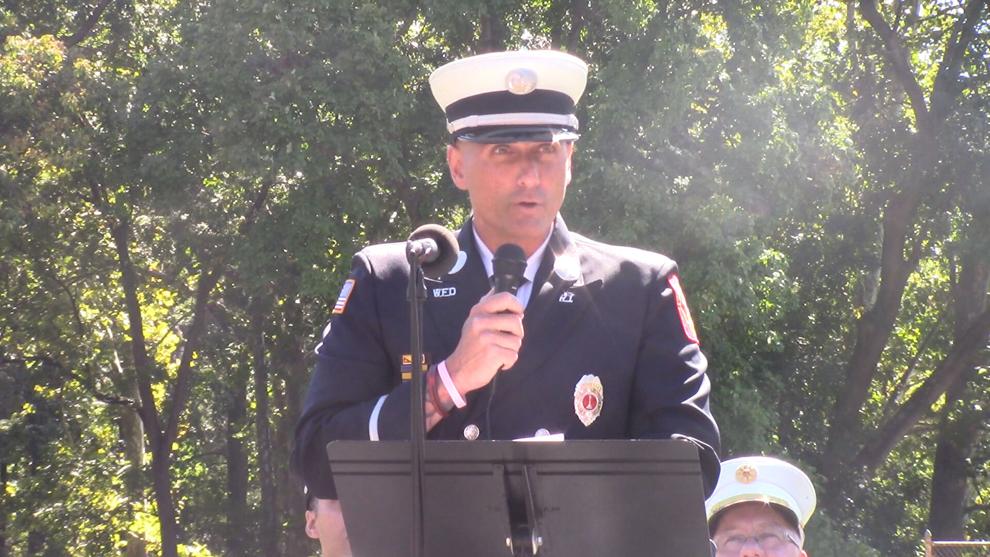 "The Lakeview memorial will forever stand as a location, where all members--past, present, and future--will have a place to pay tribute to our fallen brothers and sister. My hope is that the memorial will be a new beginning for everyone who was directly and indirectly involved that night. My hope is not that we necessarily move on, but move forward and get closure," said Cawthray. "My hope is that this will become a place where we can remember the good times that we had with Ardy, Chris, and Jerry."
The memorial on the consecrated ground was made possible through donations to the Wilmington Benevolent Fund, the non-profit branch of the firefighters' union.
"While the fund is young and formed only a few years ago, it has in that time, found itself in a position not only to take guardianship of the Lakeview property, but also to memorialize it. Through the dedication and devotion by our union members, and particularly, the labors of Jeffrey Schall, thousands of dollars have been raised and generously donated, along with countless hours given to help transform the property into a proper memorial in order to honor the lives and sacrifices of Ardy Hope, Chris Leach, and Jerry Fickes," said Wilmington firefighter Peter Vincent.
Dozens of fire trucks also drove by the site of the new memorial as part of a processional.
"The sacred ground this memorial was built on is an everlasting symbol of our obligation to never forget, Chris, Ardy, Jerry, and that ultimate sacrifice," said Looney.