As chef Tyler Akin and stakeholders sat down for a brainstorming session on what the name of the restaurant inside the historic Hotel du Pont in Wilmington would be, something outside caught their gaze.  
"[We have a goal of] reconnecting the restaurant with the immediate community. So for us, that means introducing outdoor seating on Rodney Square, on Market street, and when we started talking about that and really imagining what it was going to look and feel like, we looked across the street and saw that beautiful statue that is so iconic in Wilmington, and this just makes so much sense," said incoming chef Tyler Akin.
Akin said they knew the re-imagined French brasserie-style restaurant had to pay homage to Caesar Rodney, and in that moment the restaurant's name was born:  Le Cavalier at the Green Room, a reckoning back to the restaurant's legacy and a looking forward of the modernization that's to come.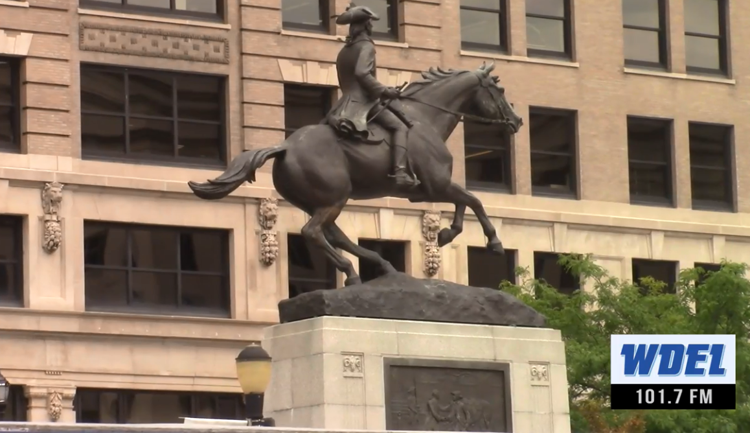 "It was important to us that there was both a connection to the past, but also kind of a clean break, and a new direction forward," he told WDEL.  
In French, le cavalier translates to "the horseman."
"Our intention was just to make the connection between this great history of horsemanship in the Brandywine River Valley, to especially make the connection with the statue of Caesar Rodney--that's right outside the hotel--so for us this whole project, in a lot of ways has been reconnecting the restaurant with the immediate community," Akin said.
Akin, 36, a Wilmington native, worked as sous chef at Philadelphia's famed Zahav, said they would've been making a mistake if they didn't keep the elegant restaurant's name, in part.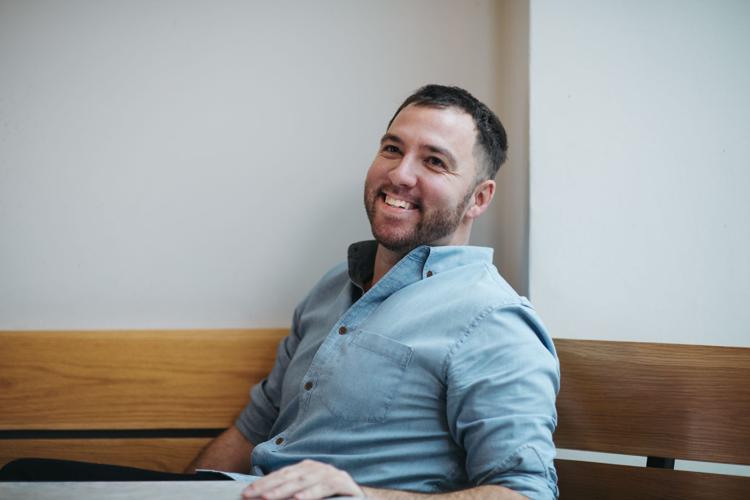 "There's such high expectations. My family is from Wilmington, [and] when I spoke to my parents about the idea that the name might change, their reaction immediately was: 'why would you do that?' And I think that a lot of people feel the same way. But for us, there have been kind of mini-relaunches of the Green Room over the years, there have been changes in chefs, but it's never been a wholesale conceptual change like what we're trying to do right now, and it was very important to have a new name with the caveat of 'at the Green Room' remaining."  
Akin declined to comment on other names that were tossed around in discussions, though he admitted there were some close runners-up. Next up, this weekend, he heads to Paris and southern France to find inspiration for the new menu.  
The Green Room inside the Hotel du Pont stayed open past New Year's Day, a bit unexpectedly, Akin said, to give the community a little more time to have their last moments in the ornate restaurant.
The new Le Cavalier at the Green Room aims to open by Mother's Day.