Newark City Council decided not to take immediate action on reestablishing COVID gathering limits following a lengthy discussion Monday evening.
Newark City Manager Tom Coleman asked council for direction on a possible ordinance to update or replace COVID gathering limits put into place in August 2020 that was based on a State of Emergency being issued in Delaware.
Delaware's State of Emergency was lifted by Governor John Carney in June 2020, rendering Newark's gathering limits null and void.
Newark's rule put into place limited indoor gatherings to 10 or less people, while outdoors could have 20, but they were based on positivity and case rates.
While the University of Delaware reported 376 new COVID cases last week, Newark Mayor Jerry Clifton said he wasn't ready to push for emergency restrictions without seeing a longer trend.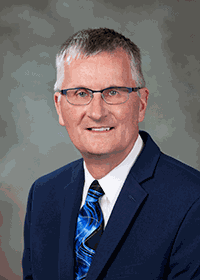 "The four or five days of numbers from the university, and looking at local numbers, I don't know that we have qualifiable information, even if we wanted to do an emergency ordinance next week."
University of Delaware Student Government Association leaders pushed for council to think carefully about re-establishing COVID gathering limits.
Jack Levine is a junior public policy major.
"The student body understands that COVID regulations are necessary for the well-being of everyone in Newark, that said, students want to be able to operate as safely and as normally as possible. UD students have done their part, students spent the 2020 and 2021 school years acting responsibly, keeping case counts low, and protecting the flock."
He added that Newark should be focused on other areas before hammering down on private get-togethers.
"I'd also really encourage council to take a look at other COVID implications before you look into a gathering limit. This would include a mask mandate for all bars and restaurants on Main Street, and also taking a nice, long look at implementing a vaccine passport for Main Street bars and restaurants."
Caitlin Olsen, the University of Delaware's Director of Government Relations, told Newark City Council that the school was ready to stand by any decisions Newark makes.
"We would support, promote, and enforce any sort of ordinance that comes out of council's chambers for private residences. As a university, we don't like to tell you what to do out of respect, but we are happy to support you if you should come out with any restrictions."
Councilman Travis McDermott said he doesn't believe the current COVID situation rises to an emergency level, and that gathering limits are targeting students unfairly, especially with much higher than statewide vaccination rates.
"If the University of Delaware did not bring the students, we wouldn't be talking about this, so it is about the students, and they are 91% vaccinated."
The lack of emergency action, and the fact a gathering limit discussion does not appear on next Monday's agenda, means the earliest Newark City Council could get a regular ordinance to a first reading is September 27, with a second reading, and possible vote, coming no earlier than October 11.
Coleman said he plans to meet with key stakeholders to try to find metrics that work best in a vaccinated environment, believing that 300-400 hospitalizations statewide could be a reasonable benchmark. Delaware announced 266 current hospitalizations on Monday.
"I'll reach out to the University, DPH [Division of Public Health], and our representatives here from SGA to set up some discussions on bringing forward another ordinance focused on hospitalizations. It does not sound like you have the votes necessary for any type of emergency ordinance based on the discussion, so it would be a permanent ordinance that would look to strike the State of Emergency reference, and establish some threshold for hospitalizations."
The University of Delaware and Newark Parks & Recreation did announce that the annual Community Day that was set for Sunday, September 19 on the Green has been cancelled due to recent COVID cases rising. It will not be rescheduled in 2021.