Newark Mayor Jerry Clifton is keeping a close eye on the University of Delaware's COVID-19 dashboard. If numbers keep rising, the city will likely see a return of pandemic-related restrictions.
Over the past two days, the university saw 241 new COVID-19 cases. Thursday, 136 new cases were reported, shattering the university's single-day case record.
Clifton pointed to move-in weekend on-campus two weeks ago, with people traveling here from out-of-state, and the university requiring testing of unvaccinated people, as possible causes for the spike in cases.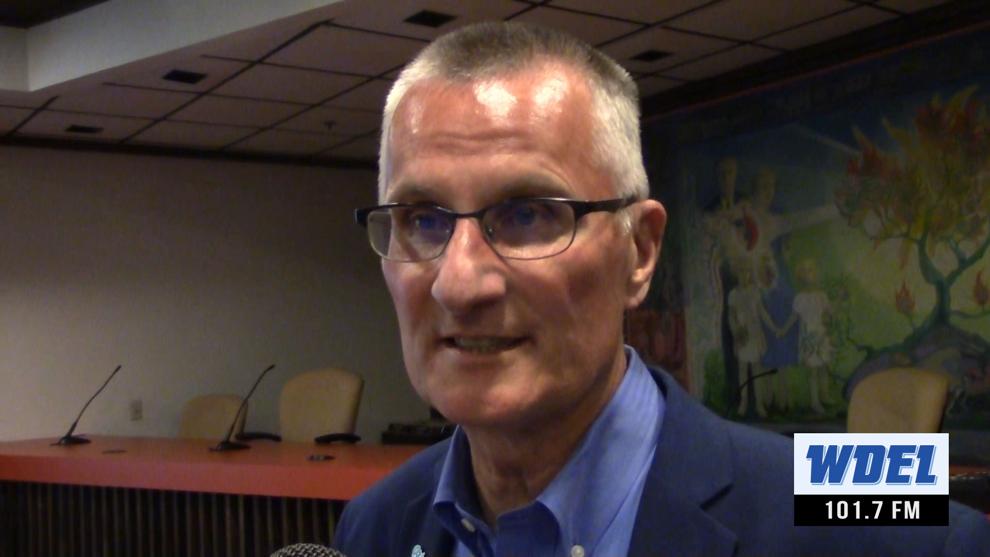 "You've got to wonder if this isn't more of a bump going forward than it is what we are going to continue to see," he said. "Is this just a spike that's going to come down before we move forward with restrictions? I'll be honest with you, it's a difficult call."
The University of Delaware required students to be vaccinated to return to campus this fall. Ninety-one percent of the student population is fully vaccinated. Amid the more contagious Delta variant circulating, it's unclear whether the new COVID cases are in vaccinated or unvaccinated students. The university's dashboard does not contain that data, and a spokeswoman for the university did not return WDEL's request for comment. 
An email, obtained by WDEL, from José-Luis Riera, Vice President for Student Life at UD, sent to students Wednesday warned that the university is running out of isolation space for students, and they may soon be required to quarantine at their permanent home residence. 
He also warned students that if cases continue to rise, the city of Newark will take action.
"If COVID cases continue to rise, the City of Newark will again restrict the size of gatherings, as it did last year," he wrote in an email to students.
Clifton believes off-campus parties may be fueling the rise in COVID-19 cases. Because of that, he'd favor renewed restrictions on gatherings over any kind of shutdown.
"I think that would be where my head would be is to rather than saying, 'OK we're just going to put restrictions on the bars and restaurants,'" he said.
He also told WDEL he'd favor a mask mandate.
"I think it could very well help--a mask mandate--it's proven that they work, and I would certainly support that."
The University of Delaware has already issued a universal mask mandate indoors on-campus.
A large crowd is expecting Saturday night at Delaware Stadium for Delaware's home opener in which the Blue Hens face St. Francis University. Attendees must show proof of vaccination or the results of a negative COVID-19 test taken within 72 hours. Anyone under the age of 12 must wear a mask at all UD events, including those held outdoors. 
Newark City Council, which meets Monday night, could consider any number of emergency ordinances, depending on whether UD's COVID-19 Dashboard continues to show rising cases.
"I'm going to do the right thing for the citizens of Newark, and as you know, we come under a lot of fire last year--as did the state government--for some of the shutdowns and so forth, but there was no playbook on this," he said. "It scares me...I think there's a lot of concern about Newark shutting down again, in particular, the university shutting down, but I know ultimately we have to do the right thing, and the university will do the right thing as well, as they have already by requiring vaccinations. It's going to be a real tedious four or five days."