Newark Police released photos Monday of two different suspects tied to two separate thefts in the city over the weekend.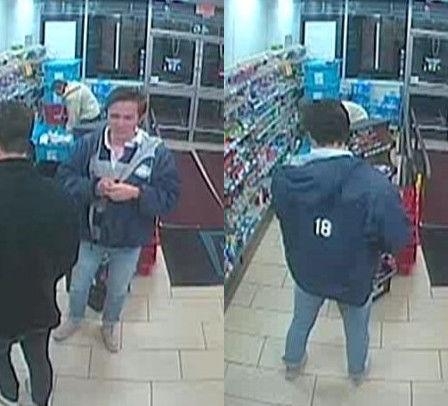 In the first incident, a white male between 18 and 22 years old wearing a blue jacket with the number "18" on it, a thick-striped black and grey polo, blue jeans, and white sneakers, stole a clock emblazoned with the 7-Eleven logo from the convenience store in the unit block of East Main Street around 1 a.m. on Saturday, November 16, 2019. 
The second incident occurred around 11:30 a.m. on the same day, when a black male between 20 and 25 years old, standing about 5'8", weighing roughly 150 lbs., with short curly hair and a blue hoodie with roses on it, entered the AT&T store in the 100 block of East Main Street and stole a cellphone. 
Anyone with information regarding these incidents are urged to contact Newark Police at 302.366.7100 exts. 3444 or 3480, respectively, or Delaware Crime Stoppers at 1.800.TIP.3333.