It's far more than an air purifier, it's being called a "COVID killer."
A Brandywine Hundred office is first in the Northeast to install what's being called the world's only biodefense indoor air protection system, which at least one expert said could prevent the second wave of shutdowns we're currently seeing in states across the country.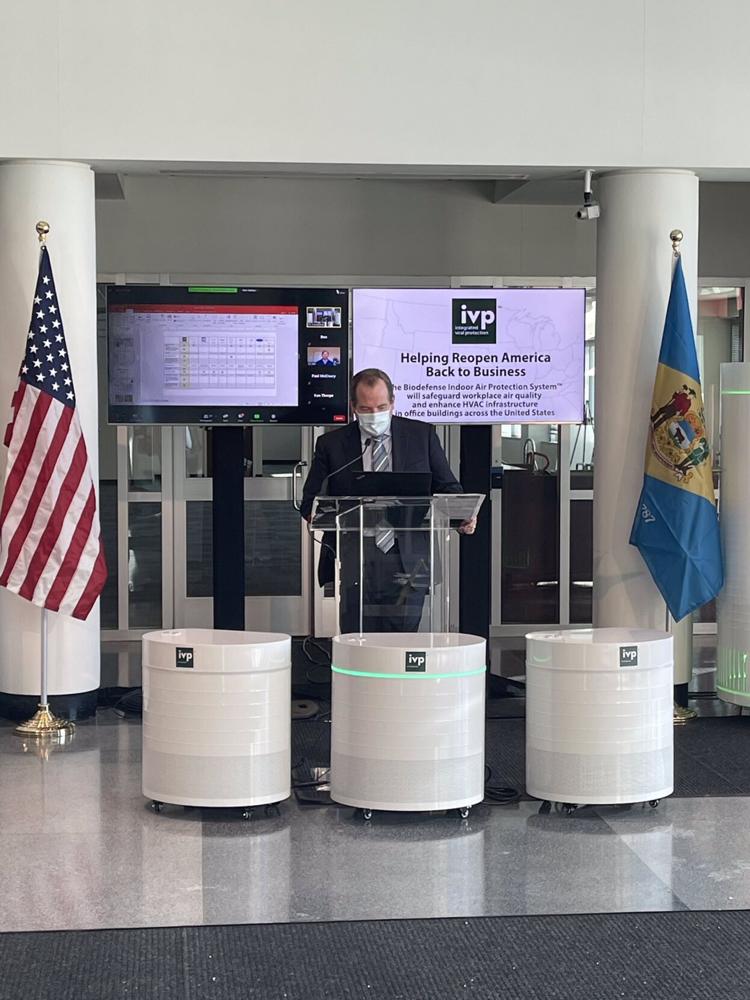 "My public health strategy is getting the word out," Ken Thorpe, Chair of Health Policy and Management at Emory University in Atlanta, Georgia. "A second wave of closings, of just shutting everything down...there's technology that would prevent that. You don't have to do that." 
Farmers Insurance recently had Integrated Viral Protection's indoor air cleaning device installed at its offices on Beaver Valley Road. The revolutionary technology kills 99.999% COVID-19 droplets upon contact.
"If you have the temperature set at a very, very high level, the filters go up to 200 degrees Celsius," he said. "The technology has sort of a nickel mesh insert, they heat the nick mesh insert to 200 degrees Celsius and anything that flows through the air conditioning or heating system--spores, influenza, SARS-Co-V2--it gets stuck on the coils, and at that temperature, it instantly kills it," said Thorpe.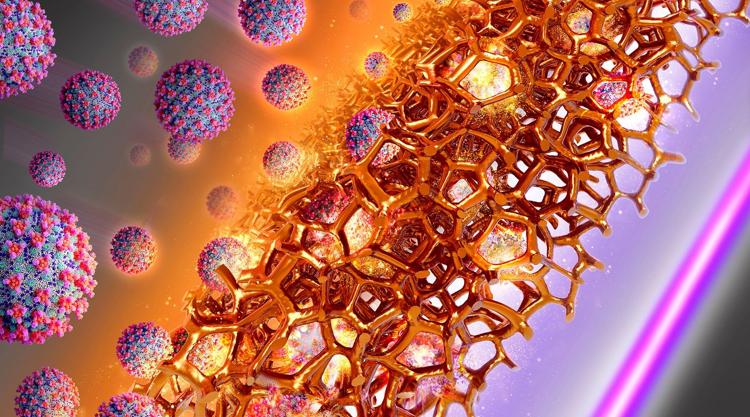 He added the device does not change the temperature of the air in the room, where it's placed.
"You can put your hand right in front of the unit, and you can't tell any difference in the air temperature," he explained. 
The FDA-approved technology is stronger than HEPA filters, the CDC recommends for interim infection control and is unique on the market.
"A comparison of all the different air filtering systems, some work on ionization; some work on UV light...none of them kill SARS-CoV-2. They're good at, perhaps, different types of spores, but this technology is the only one that has multiple laboratory data, clinical data showing that it kills the SARS-CoV-2 virus."
The device's filters can be retrofitted into existing HVAC systems, depending on size and shape. Mobile units can also placed in rooms. The smallest mobile unit, for say, a 6,000 sq. ft. space costs $6,000, according to Thorpe.
"You have a small, upfront investment, but this guy was going to go from 10% of business, he was going to move it back up to 50% occupancy within a week or two, so within a week, it would pay for itself," he said.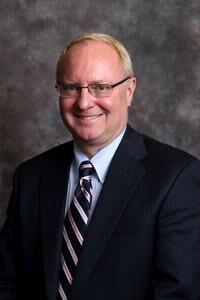 The technology is already being used in multiple school systems in Texas, at MD Anderson Cancer Center and other hospitals in Texas, as well as San Antonio's River Walk, the Intercontinental Hotel in Houston, and the Hilton's national headquarters in Virginia. 
"They've been working with Walt Disney World on putting the units in," he said.
Thorpe, who also served as Deputy Assistant Secretary at the U.S. Department of Health and Human Services under former Pres. Bill Clinton, supports the technology's usage in places like restaurants, retail, schools, and companies that may not survive a second shutdown.
"I have a lot of friends who own businesses and restaurants here in Atlanta who are just really scared about shutting down. Even though there's potentially good news on the horizon, they're worried about that," he said. "Obviously, at some point the vaccine is going to flow through [but] what can we do right now?" 
Currently in Delaware, the state is under a stay-at-home advisory through January 11, 2021. Restaurants have a 10 p.m. curfew and are subject to 30% occupancy restrictions. Businesses above 100,000 square feet are limited to 20% of their stated fire capacity, while other businesses, which include most retail shops, are limited to 30%. Businesses under 5,000 feet, places of worship, and funeral services are capped at 40% of capacity.
"The economy has shrunk by 22%, that's about a $5 billion reduction in spending in the state year-over-year, and this is a technology that can really quickly reverse that trend," he said.
Public health experts have said it would take between 70% and 80% of the population to be vaccinated to get herd immunity from COVID-19, and in the interim and beyond, this technology could provide a much-needed level of protection from the virus.
"It's a permanent biodefense system. It kills, going forward, influenza. It kills anytime of airborne pathogen that flows through it...including anthrax, so it's an incredibly sophisticated and unique technology that immediately deals with SARS-CoV-2."
Thorpe said the technology should not take the place of public health measures like social distancing, mask-wearing, and getting vaccinated.
"But in terms of giving people, patrons, and owners the comfort that you can walk into a room with no airborne SARS is a complete game-changer."