Ocean City, Maryland Mayor Rick Meehan will reopen the town's beaches and boardwalk on Saturday, May 9, 2020.
The announcement at Monday night's town council meeting came after Meehan had been in discussions with Maryland Governor Larry Hogan and Delaware's coastal mayors.
Meehan believed despite Maryland's shelter-in-place order, it was the first step in a phased Roadmap to Recovery after the town closed the beaches on March 22.
"I believe most people will adhere to social distancing. Will there be that 2% like you have in any scenario? Probably. But we're all probably going to have to work about them if we have to, because this is what's best for the majority. It's best for all of our residents and everybody to allow this transition to take place so we can see if there's any problems we need to address before we go to that next stage and totally open Ocean City."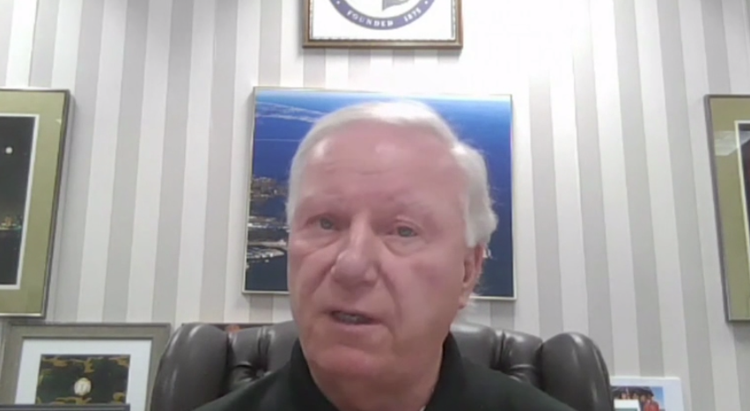 Ocean City's beach had only been open to town residents for exercise since March 29.
Meehan's order does not reopen golf courses or allow for short-term vacation rentals, which are under the direction of Hogan, who still has Maryland in a shelter-in-place order, but Meehan told council he wants to see if his town's residents and visitors can handle the restrictions.
"I really believe that we're at the point where it's necessary, I hope we're at the point that people realize that everybody is going to have to continue to work together to make this work. We're going to be in this throughout this throughout the summer, probably. We're going to have to take measures to address everybody's safety." 
Social distancing guidelines of six feet will remain in effect on the beaches and boardwalk.
There have been 80 positive COVID-19 cases reported in Worcester County, Maryland, where Ocean City is located. 
Its bordering counties have been harder hit, largely due to the chicken processing industry.
Wicomico County, Maryland has 480 cases, Accomack County, Virginia has 425 cases, while Sussex County, Delaware leads its state with 2,497 positive results.
Delaware's beaches were closed by Governor John Carney until May 15, while Bethany Beach announced last week they would keep their beach closed until June.