A use of force report issued by the Delaware Department of Justice (DOJ) has cleared two Pennsylvania State troopers for firing their weapons at a suspect vehicle during a pursuit that ended in Delaware in December, 2020.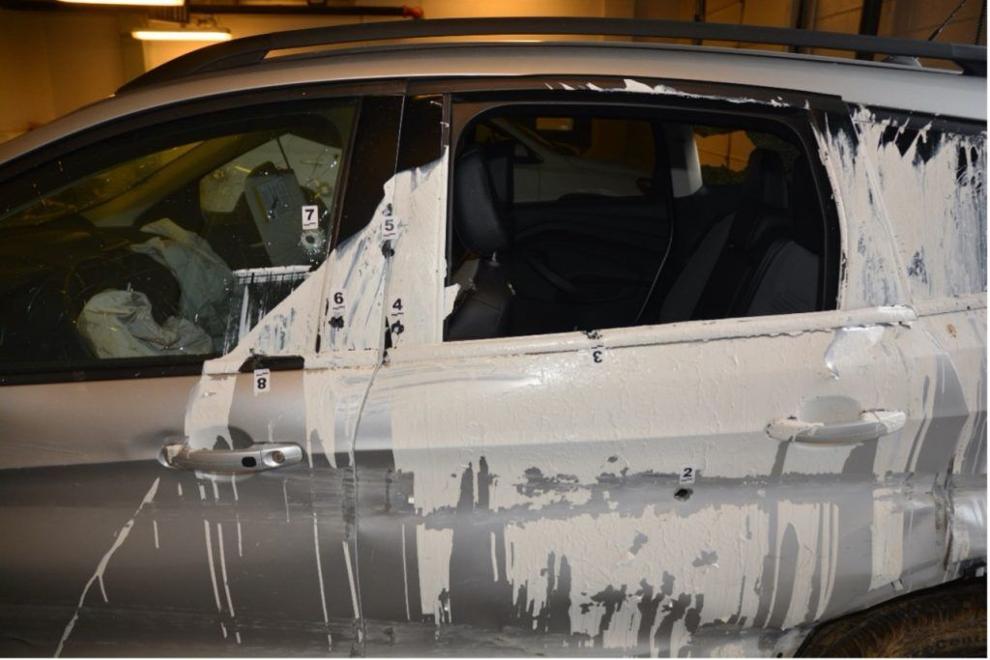 The incident unfolded around 3:30 a.m. on December 12, 2020, when a marked Pennsylvania State Police (PSP) SUV, with two officers inside, spotted a vehicle on southbound I-95 in Delaware County that had been reportedly taken in a gunpoint carjacking in New Castle County on December 9, 2020.
The troopers attempted to pull the vehicle over but it took off at a high rate of speed headed toward Delaware.
Just south of the I-495 split, a second PSP unit joined the chase and the troopers attempted to block the suspect vehicle in.
Instead, the suspect vehicle collided first with the driver's side of the lead police cruiser, and then the passenger's side, prompting both troopers inside to fire back.
The suspect vehicle ran into the median north of Harvey Road, hit a berm, and came to a halt.
Four teenagers, aged 13 to 17, attempted to get away but were quickly caught.
All four denied being the driver.
A 17-year old, who police allege was the driver, was treated for a graze wound to the leg.
A 13-year old was found to have a .38 caliber handgun in his waistband, but denied knowing how he came to possess it.
The report includes dash cam footage from the second PSP unit involved in the chase, and profanity-laced audio, as the troopers move in to arrest the suspects.
In clearing the officers, the DOJ reported stated "both Troopers believed that their actions were necessary to protect themselves from serious physical injury or worse as they were being rammed on I-95 by a fleeing stolen vehicle."
Editor's Note
Video contains extremely explicit language