Delaware State Police are hoping the public can help identify burglars who struck two Domino's Pizza establishments in Pike Creek and Ogletown thanks to some unique hand tattoos caught on surveillance video. 
According to authorities, the suspects struck the first location by forcing a rear door open at 12 Polly Drummond Hill Road, in the Polly Drummond Shopping Center, around 5 a.m. on Tuesday, December 31, 2019. They successfully stole money from a safe there.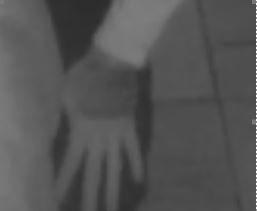 Sometime during the overnight hours of Sunday, January 5, and Monday, January 6, 2020, the same suspects are again believed to have forced their way into a rear door at the 20 Salem Village Square location, though they were unable to remove any cash in this incident. 
Police believe there were three suspects total involved in the burglaries. Anyone with information they think may help authorities is urged to contact Delaware State Police at 302.365.8410 or Delaware Crime Stoppers at 1.800.TIP.3333.