Twice a week, cars line a residential street in Glasgow's Bay Pointe community for worship services occurring inside a residential home. It's been happening for years--to the complaints of neighbors--but COVID-19 has made those criticizing it more vocal.
State Rep.-elect Eric Morrison (D-27th District) said constituents contacted him about the matter, which is in violation of county code. So he went to see for himself what was going on inside the home on the 600 block of Channel Court.
"I walked in with a mask. No one there had a mask on, there was no social distancing, the set up is basically in their living room area, and it's folding chairs, side-by-side," he said. "It's set up like a full church...they had a full line of musical instruments, a microphone, a projector, it was being recorded; they had professional lighting, so it's all there."
Pastor of Ignition Church Greg Tweddell said claims congregants were packed "like sardines" are false.
"We tend to have 35 or so people in an open layout of over 2,000 sq. ft. on the main level with our most elderly upstairs because it is a balcony that looks onto the area from which I preach," he said.
Morrison said attendees of the Ignition Church services included the elderly and an infant.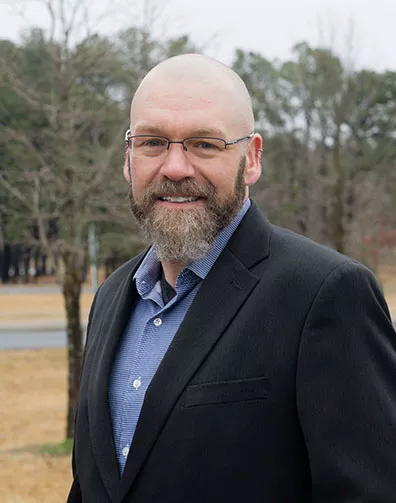 "I walked in, and the preacher actually stopped and said, 'Oh, hey, welcome. You're not the state health inspector are you?' And everybody laughed. So that, to me, shows how seriously they take the pandemic."
Current public health guidelines restrict private gatherings to 10 persons, however, Gov. John Carney has noted the state is relying primarily on voluntary compliance. In the past, he's said officers would not be knocking on doors to enforce the restriction. In Newark, such gatherings within city limits have been broken up by police, and attendees have been cited.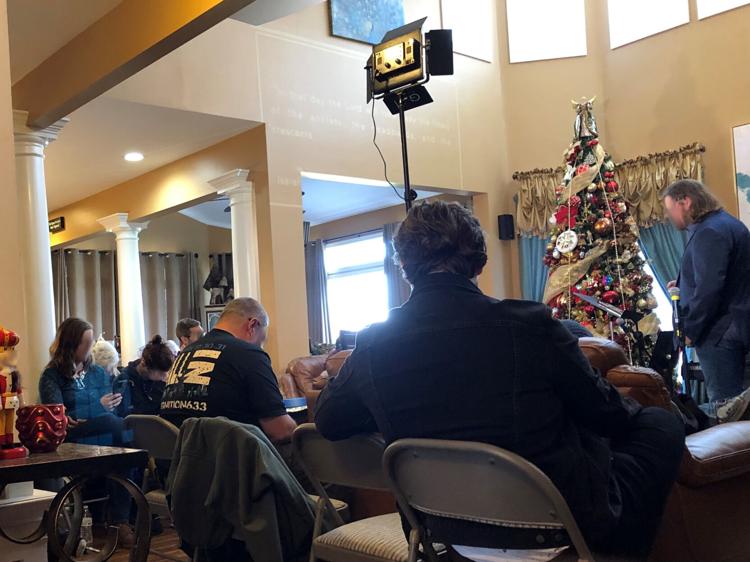 "I was sitting there thinking, twice a week, 30, 40, 50 people--I counted 30 cars the day I was there...you average two persons per car, that's 60 people...coming in here, no masks, no social distancing, and every single one of these people is going back into the communities. They're going to work; they're going to their families; they're going shopping; they're doing everything else we do, and I would assume that none of them take the pandemic seriously, obviously, so I can't imagine what they're doing outside of the church to further spread this," Morrison. said. "This is potentially a super-spreader event twice per week. That's unacceptable at this time."
A concerned member of the volunteer maintenance board, who spoke to WDEL on the condition of anonymity, has been fighting this issue for years.
"I, myself, have not been able to go to church since March. I can go via Zoom meetings, but my church is closed probably till April or May," he said. "We're not against the church per se, what we are against is the owner of the house allowing this to happen."
While no COVID-19 outbreaks have been publicly tied to the church services, Colin Tweddell, the owner of the home where church services are held according to New Castle County public records, died from pneumonia compounded by complications from COVID-19, according to a published obituary.
A county spokesman said the homeowners were initially cited in February of 2020.
"The violation was for conducting an institutional use in a residentially zoned property without obtaining the required approvals. This case is currently under legal review," New Castle County spokesman Brian Cunningham. 
A spokesman for the Division of Public Health confirmed to WDEL that they have received complaints about Ignition Church services. Since the start of the pandemic, DPH has received more than 4,000 complaints on COVID-19 compliance matters, though not all resulted in a site visit or investigation.
"As this investigation is still pending and ongoing, we do not have any additional information to share at this time," said Jim Lee.
In an email to concerned neighbors dated Dec. 14, 2020, obtained by WDEL, the chief of health systems protection Jamie Mack, said:
"Challenges range from this being a private home vs. a business to safety concerns for staff to First Amendment rights. Houses of worship have been given latitude to function during the pandemic, and this one is no exception. The warning letter is going out today for this one, and we will continue to work with NCC and others if the violations continue."
To date, no administrative penalties have been assessed, according to regularly published reports by DPH.
New Castle County Police officers also visited the property amid complaints on Sunday, December 20, 2020. M/Cpl. Mike Eckerd told WDEL no citations were issued.
Tweddell said officers asked him he received a warning letter from DPH; he said he had not and was given a copy.
Assembly in a home
Use of a home for worship is not illegal, Pastor Tweddell said in an email to WDEL.
"Regularly hosting guests in a home – whether for worship, meals with extended family, or Monday night football - is not illegal under county code. Worship and hosting guests have long been 'traditional residential uses' of single-family residential housing in America. The guests who meet at the house do not interfere with traffic or the neighbors' use of their property, and we have been attentive to the concerns of our neighbors. Association, worship and religious free exercise rights are all protected by the First Amendment. The existence of COVID does not justify or allow the destruction of individual, economic and religious liberties. The word 'church' does not just mean 'church building.' A 'church' is primarily a group of believers who regularly meet together."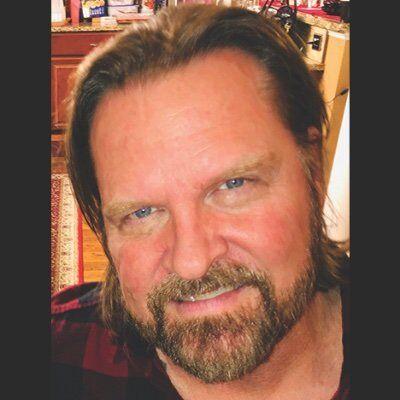 Tweddell added he's concerned by Morrison's "false" and "misleading assertions."
"Such words can have serious consequences: one church's building in Mississippi was burned to the ground earlier this year, after similar intemperate speech by a government official. The United States Supreme Court rejected such vitriol and demagoguery, in finding Governor Andrew Cuomo's attacks on religious gatherings unconstitutional in the cases Roman Catholic Diocese of Brooklyn v. Cuomo and Agudath Israel v. Cuomo," he said.
Delaware Gov. John Carney's coronavirus restrictions were challenged by New Castle-area pastor Rev. Dr. Christopher Bullock of Canaan Baptist Church, who was represented by attorney Tom Neuberger. The lawsuit led to a settlement on Nov. 11, 2020, which calls for places of worship to be treated as "essential" businesses during this current State of Emergency and any future emergencies. Churches currently are limited to 40% of their regular occupancy. For the living room of a home--even a larger home--that wouldn't amount to many people.
Neuberger, who does not represent Ignition Church, said people have been gathering in homes to worship for 2,000 years, and home worship is an absolute right. 
"Is it a prayer meeting?...I wouldn't concede that an assembly of people is a church under county code...if they're trying to regulate it...they've got constitutional rights to worship in the home," said Neuberger. "Anyone assembling to worship God would have rights under Article 1 of the Delaware Constitution that says the state has no right to interfere with religious worship."
However, the gathering's attendees would still need to follow coronavirus restrictions like social distancing and mask-wearing, according to the settlement agreement.
Tweddell believes requirements like that violate the separation of church and state.
"A church has neither the right nor the obligation to 'require' these things of our family attendees. By the way, there are many other groups that meet together for various reasons in that same community but we are the ones targeted simply because we are a church!" he said.
He told WDEL temperatures are taken upon entry in the home and surfaces are disinfected before and after each service.
"We have masks available for anyone who wants to wear one, and we offer many seating areas 'away' from others where people can sit. Bottom line is that it is ultimately up to the choice of individuals based on their conscience and the Lord's leading," he said. "We are careful in our assembly, but I stand on the principle of personal choice and responsibility given us in God's Word and in the Constitution."
According to the state fire marshal's office, to officially call themselves a "church," the homeowners would have go through the county to change their occupancy from residential to a place of assembly. From there, occupancy rates could be set.
The anonymous board member called DPH's actions, thus far, "selective enforcement."
"If I had a party with 45 people, if someone complained, I would probably get fined. I think because there is a church service going on, they don't want to fine the church, but they can still fine the property owner…I think they're selectively enforcing, where you can get money out of a restaurant, money out of a homeowner to pay a fine, however, they're not going after this homeowner," said the anonymous maintenance board member."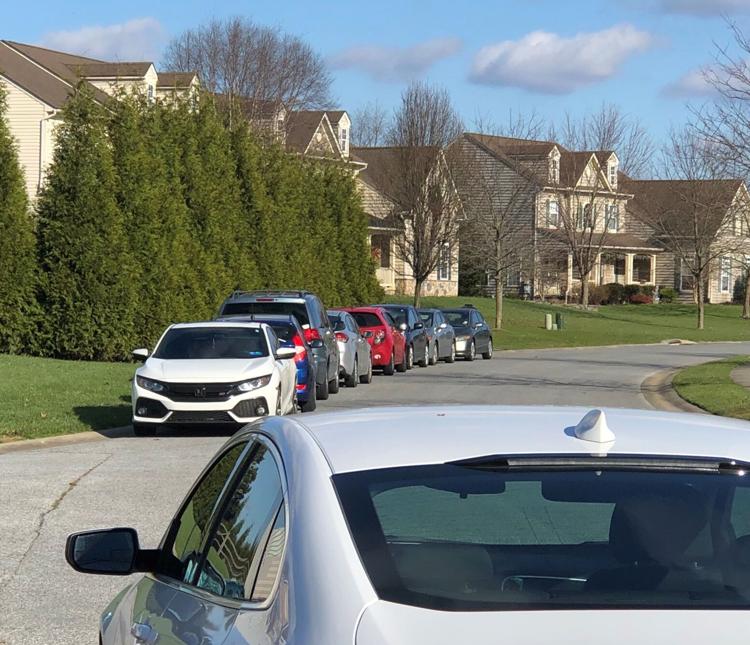 Morrison maintained what's happening inside that residential home is against county code and public health orders.
"This has nothing to do with the fact that they're a church in the sense of religious freedom, it is simply against county code to run a church...out of a home," said Morrison. "This is completely unfair to the many, many churches in Delaware that are doing the right thing and following the governor's orders--maintaining social distancing, wearing masks, doing services via Zoom and such, so it's really a slap in the face to the churches that are doing the right thing."
Another concerned neighbor, who wished to remain anonymous, said she'd "100%" like to see the worship services cease.
"If they're breaking the rules, so should everybody else. They have plain intentions of not doing anything to shut down and that makes me want them shut down even more because they're not following the rules, and it's not fair for other folks that follow the rules. They've received several notifications that they've chosen to ignore...what makes them so special?"