"The scum on someone's shoe."
That's how former state nurse Laura Rausch said she was made to feel after she was promoted to a registered nurse (RN) III position--the highest level nursing position in the state, aside from a manager--in July of 2016.
She clearly recalled the moment when she was promoted:
"Originally, when it was time for my career ladder promotion on June of 2016, I was told by the assistant director nursing at that time...that I would be promoted from RN II Level I to RN II Level II. Ms. Berry had filled out the career ladder promotion paperwork as such, but when I went down to HR to fill out the paperwork, the HR technician said: 'Oh you're eligible for an RN III.'

"The director of nursing had filled out the appropriate paperwork; the paperwork that I filled out when I was down there was for RN III. No reason to think I was filling out paperwork wrong, and there were no issues that were raised at that time...I was promoted to RN III. If it's HR showing me the paperwork, I have absolutely no reason to think that they're telling me something that's not true."
On May 5, 2017, Rausch had also been offered the position of unit charge nurse--a position available only to Level III registered nurses.
She worked as a level III RN at Governor Bacon Health Center in Delaware City for nine months before human resources suddenly announced:
"I had 'not been eligible for the promotion to RN III at the time.' I was told that I would be retroactively demoted to RN II for the time period of August 2016, which is when the promotion took effect, to the current time, which was May of 2017."  
She questioned how she could be promoted in the first place if she wasn't eligible.
"She told me that the HR technician had made a mistake in allowing the promotion to be processed, and she stated that the director of nursing was made aware of the discrepancy in the beginning of May," said Rausch. "So the director of nursing had known for almost a month that there was a problem, but hadn't told me. According to the director of nursing, she was 'trying to figure it out' before she told me."  
Delaware State Code requires an audit in the case of an over-payment of an employee. After audits are completed, employees must be notified in writing, with sufficient documentation to display the source and amount of the discrepancy within 10 calendar days.
Here's the section of 29 Del. C. 1953, § 5942:  
(j) Following the passage of this section, all state agencies shall conduct audits of the payroll records of each of its employees. In the event that the audit indicates that a discrepancy exists between the amount actually paid and the amount that should have been paid, the agency shall notify the employee, the appointing authority, the Secretary of Finance and the Auditor of Accounts, with sufficient documentation to point out the source and amount of the discrepancy, within 10 calendar days of the date of the completion of the audit. In the event that the audit indicates an overpayment, the appointing authority shall provide the Attorney General with the same notice provided the employee. The Attorney General may proceed in accordance with subsection (c) of this section. The appointing authority shall, within 1 pay period, correct the discrepancy on proper personnel payroll forms.
"HR tells me they completed this audit in April 2017; they didn't even provide me any notification until the end of May, and then it was verbal, never anything written," she said.  
That's just the beginning of where Rausch claimed the state didn't follow the rules.
Rausch insisted she was eligible for the promotion, which requires two years' experience, according to documents reviewed by WDEL.
"HR keeps telling me, 'Oh that means you have to been here for 24 months; you have to have been here for 24 months.' I said well, no that doesn't actually say 24 months of registered nursing experience as a state of Delaware employee or in the facility, it just says 24 months of registered nursing experience," she explained. "Because what does that mean? That means that somebody comes in with 25 years of experience is going to start as an RN I? No, they're going to start as a RN III because they have more than two years of nursing experience."
Rausch had been a nurse for more than two years. WDEL has a copy of her nursing license dated June 19, 2014.
The Newark woman said the state is still trying to force her to pay back money she earned at the higher level--despite actually working and doing the job.
"I was doing the work of the unit charge nurse, and I didn't get paid for being the unit charge nurse, and I was't technically eligible because I wasn't an RN III. So I worked for three months as the unit charge nurse and didn't get paid for being the charge nurse--but I did all the work. Every time we went to a grievance hearing, I would say, 'But I'm doing the work, and I'm not getting paid for it.' And it just fell on deaf ears."
Thousands of dollars are on the line.
"It's a large amount of money that they're trying to take from me and that they're trying to take from my family. I work hard to provide for my family," she said.
But just how much, Rausch doesn't even know. Every time she calls, she said she gets different answers from the state on how much is owed.
"They have sent me to their payroll compliance group department--they say that I owe to the tune of $2,800 [still]. I've gotten different figures...I'm asking for a breakdown of the numbers and the reasoning behind it. So they gave me this big spreadsheet with a bunch of numbers on it; I don't have a way to prove that it's right; I don't have a way to disprove that it's right. What they wanted [was for] me to come in and spend literally a day with somebody from the accounting department so she could go over line-by-line with me."  
Rausch told WDEL she's gone through exhaustive appeals which were finally halted after, she claimed, the state missed a key deadline that affected her future appeals.
"When we got to the step three hearing, which is the secretary level, they took their dear, sweet time getting their decision back to me, to the point where when they got the decision back to me...it wasn't going to be appealed in a timely manner," she said. "I couldn't file in a timely manner because the state didn't give me the paperwork that I needed in a timely manner. So the Merit Employee Relations Board dismissed my appeal because it wasn't filed timely. I keep telling people every time I file an appeal, I quote this part of the Delaware State Code that says things have to be done in a certain way, and it wasn't done in a certain way, and because it wasn't done in a certain way, they shouldn't be able to have a valid claim against me. But because it's the state, they can just ignore the rules that they have to follow and do whatever they want."
She claims the entire appeals process from start to finish is unfair and biased towards the state.
"In this whole appeal, because it's all state agencies that you're appealing to--you're appealing to the secretary of the Department of Health and Social Services--a state department--they're not going to rule against the state. You're appealing to the Merit Employee Relations Board--they're supposedly an entity that's not affiliated with the state--they are a state department. They're not going to rule against the state. Then you appeal to the Superior Court--the Superior Court of the State of Delaware--no one affiliated with the state is going to rule against the state."

"It doesn't matter if I present them with the fact that the legality of what they've done is illegal. It doesn't matter. I can tell them that until I'm blue in the face--they're not going to rule against the state--and that's the part that bothers me the most because I did nothing wrong, and I'm proving to you that what they've done is wrong and illegal, and they don't care."
An attorney told Rausch she had a strong case, but the legal battle would cost more than she owes.
We reviewed documents in the case--an entire shopping bag's worth. The decision, which then affected Rausch's inability to further appeal, was sent by certified email within the required time frame. Rausch claims she never got that "certified" email. She received via snail mail much later--well past the deadline.
Rausch has since left her state job, where she made just more than $52,000 annually, for a job in private nursing, after they began garnishing her wages.
"So they ended up taking money out of my second to last paycheck--it was over $200 came out of my second to last paycheck," she said. "My final paycheck, they took over $900 out of my last paycheck."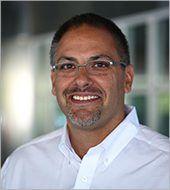 David Lewis has 33 years' experience in human resources. The President and CEO of OperationsInc, which touts itself as one of the nation's largest human resources outsourcing and consulting firm, was appalled Rausch would be required to repay the money.
"To have an employee mistakenly receive a promotion--it has nothing to do with what the employee did in that circumstance, and it has everything to do with what the company did, and the idea that you would hold the employee accountable for an error made by the employer just seems ludicrous," said Lewis. "I don't understand at all how logically you would hold the employee, in that instance, accountable."  
Despite her being a former employee, a spokeswoman for the state Department of Health and Social Services had no comment, calling this a "personnel issue."
Rausch is calling for:
"Checks and balances in the HR department before a promotion is approved, and actually, I do have a copy of the HR manual--they're supposed to go through everything and make sure everything is correct before they approve it, before they let a promotion take effect. So there was fails on many levels, and it just trickled down to me being the person who's responsible for their mess-ups."