The Market and Walnut Street drawbridges are in the upward position--stopping at least one way into and out of Wilmington in advance of a protest in Wilmington Friday night, the second this week, in response to the racially-charged police killing of George Floyd in Minneapolis.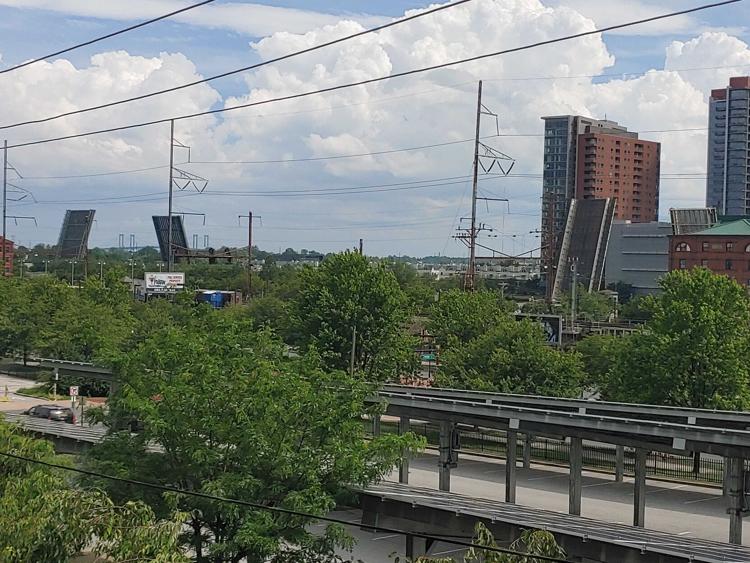 MLK Boulevard inbound is also closed at West Street, WDEL has confirmed, along with Market Street being completely roped off.
Market Street completely blocked off in Wilmington. #netde pic.twitter.com/hxihicr34O

— Sean Greene (@SeanGreeneWDEL) June 5, 2020
Many downtown businesses are also boarding up downtown and in the city's Forty Acres neighborhood.
Many downtown Wilmington businesses are in the process of boarding their windows ahead of tonight's events #netde pic.twitter.com/XEcrqigA5G

— Sean Greene (@SeanGreeneWDEL) June 5, 2020
The city of Wilmington said traffic will be restricted around Tubman Garrett Riverfront Park, where the peaceful protest is slated to begin at 6 p.m.  Closures will also be in effect along the King Street corridor.
Quiet at Tubman Garrett Riverfront Park for now. #netde pic.twitter.com/ry7QEHqvem

— Sean Greene (@SeanGreeneWDEL) June 5, 2020
The city is urging attendees to walk or carpool to Friday night's protest since parking is limited
Delaware Technical Community College will offer its parking garage and surface lots for free parking Friday night.  The college parking facilities are bounded by the area of 2nd and 3rd streets and Orange and Tatnall streets.
Wilmington Police did not return a request for comment.
Last Saturday, a peaceful protest was held from 11 a.m. to 4 p.m. in the city. Afterwards, the city saw rioting and looting, with many businesses along Market Street sustaining damage.