"This election has caused a lot of division, so we just have to heal together as a city."
Those were the words of Trippi Congo, who ended a tumultuous summer of losing his seat on city council by being voted that body's new President.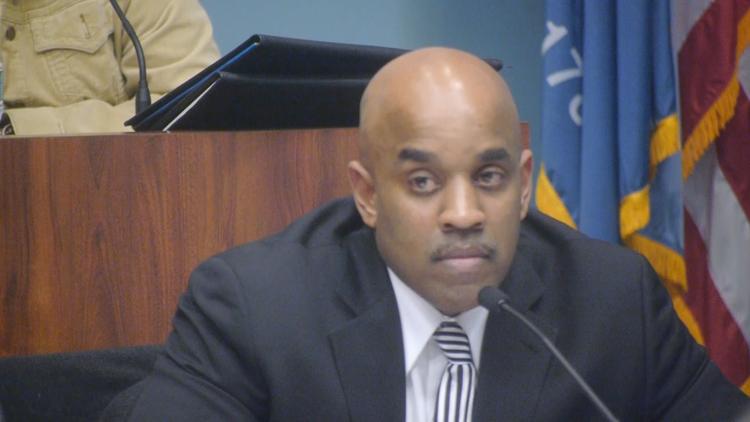 Congo topped incumbent President Hanifa Shabazz with 53.2% of the vote to take charge of the city's legislative branch, which Congo hopes will function smoother with him at the helm. 
"Just as a team. We're all seen as equals, and we make decisions together. That was my main reason for running, was I wanted to allow all council members to fully be able to participate and be engaged in how we govern ourselves. It will be a stronger council because everyone will have equal say."
Congo, who was kicked off council in July after moving out of his 2nd District residence, after a last-second move out of the Second District race to challenge Shabazz, struggled to come up with words to describe his emotion after the result became clear, but said the issues in the city remain his focus.
"I'm still trying to process it. I have a lot of growing to do. We have a lot of work to do in the city, and I'm grateful that this responsibility has been placed in my hands, but at the same time  I know there's a lot of work to do. Our children are at war with each other. Our elected officials are..., our city needs to heal. This election has caused a lot of division, so we just have to heal together as a city."
Shabazz, who has spent 16 years in various aspects working around the city, said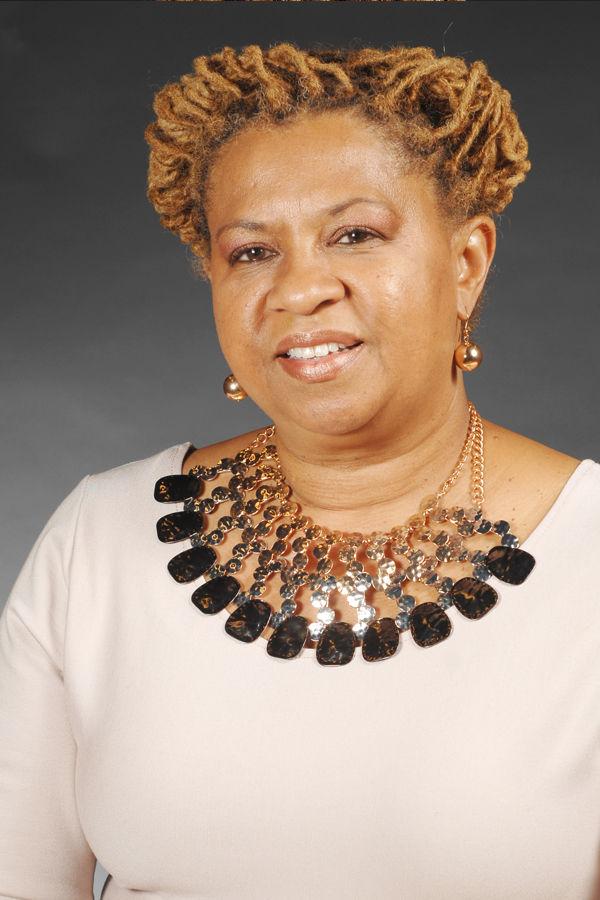 "No, I didn't know what to expect, you couldn't tell where it was going. There was misinformation, misconceptions, and the people evidently wanted a change."
Shabazz said she wasn't sure what was next, other than it would "be beneficial to the citizens of Wilmington because I love my city," but said she's proud of what she accomplished as Council President.
"My leadership, my successes through the turmoil. My innovative accomplishments. My visionary and unique legislative agenda. My practices of legislative development, my willingness to work with others, even when they don't want to work with you, and even through the turmoil, we were still able to get some things that benefit the city together."
Shabazz's loss surprised Wilmington Mayor Mike Purzycki, who fended off a challenge from City Treasurer Velda Jones-Potter in a 43-36% race, with Justen Wright collecting 21.5% of the vote.
"She's been a wonderful friend, and a great ally. If we have to work with Trippi Congo, we're going to work with him. I do think the council itself is far improved. We have some of the more contentious members out of there, and we're going to get a more collaborative group working together."
Purzycki said he felt his voters were impressed with what he did in his first term, earning him another chance to lead the city.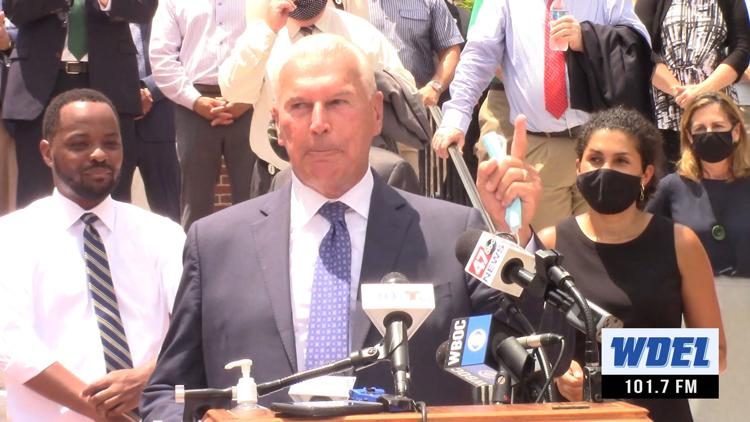 "The cities are cleaner than it's been, the roads are better, the parks are better, the operations are far improved, and there's something very aspirational about this administration that wants this city to be better and better, and I think a lot of people bought into it."
Purzycki's celebration didn't come easy, Jones-Potter actually received more day-of votes, but Purzycki doubled her in absentee/mail-in balloting 2814-1369, creating much of the winning margin.
"It's a very different night. It was very uncomfortable because the kind of things you took for granted -- the volume of voting, the kind of voting, who was voting, where the energy was --  was all different. You had to try to make sense of it on the fly, so it made for an uneasy evening."
City Council will have a mix of the old and the new, and there were some tight races.
Linda Gray survived a four-way race to maintain her District 1 seat, edging Al Mills 702-690 (29.7-29.2%). Coby Owens, who helped organize one of the major rallies in Wilmington following the killing of George Floyd, earned 549 votes (23.3%), while Karen Flowers finished last, but still earned 17.8% support (420 votes).
The at-large race was just as intense, as no one carried even 20% support in an 8-way race for three spots.
Maria Cabrera bested the octet with 5,374 votes (19.4%), and she'll go on to the general election with incumbents Loretta Walsh (19.2%) and Rysheema Dixon (16.9%).
Sam Guy, a frequent sparring partner with Shabazz at council meetings, will also exit council following a 4th place finish at 11.65%. Robert Oliver (11.3%), Charles Potter Jr. (10.5%), Tyrone Johnson (6.6%), and Arisa White (4.5%) completed that field.
Incumbents Zanthia Oliver (District 3), Michelle Harlee (District 4), Yolanda McCoy (District 6), and Chris Johnson (District 8) all won their races.
Bregetta Fields edged Christian Willauer by 23 votes in District 5, while Nathan Field's 35 vote victory over Sean Barney gave him the District 8 slot.
Shane Darby will take Congo's vacated seat on council, earning 53% of the vote in a four-way race.
Another current city council member is also out of city government, as 5th district councilman Vash Turner was turned aside by Dawayne Sims for the City Treasurer spot vacated by Jones-Potter when she ran for Mayor.
Whether the mix of old and new brings the collaboration Purzycki and Congo are hoping for will be seen soon.