Have you ever had something sitting around your home, and when you finally get to the point where you're ready to part with it, you're not exactly sure what to do with it? There's a new tool from DNREC to help you determine just how to dispose of those mysterious items. 
"One of the nice things about our program here in Delaware is we have a single program for the entire state, which is very different than how a lot of other places do it," said Program Manager Adam Schlachter. "When folks who've moved here from other states and settled in Delaware, they don't realize that it's not  a city-run program, or a county-run program; We have a state program. So really, the impetus behind the Recyclopedia was to have one central location where anyone could go and find out exactly what to do with it when they no longer needed it."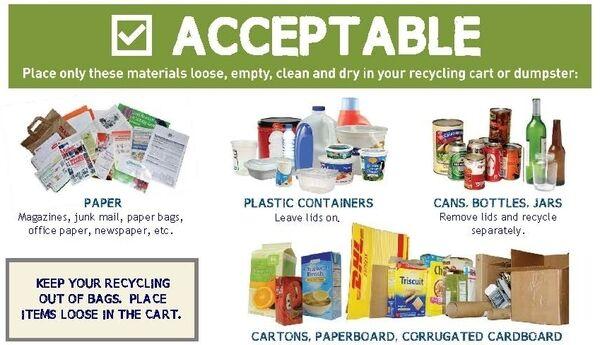 The new Recyclopedia gives DNREC officials a way to give newcomers to the state a path for successful recycling, but also to keep it front-of-mind for those who might fall into bad habits and need a nudge occasionally to make sure they're only recycling the correct materials. 
"Recycling in general is a behavior change, and any time you're doing a 'behavior change effort,' you need constant--and different--marketing efforts. So this is just the next step for us in terms of, 'Hey, let's remind people,' because a lot of times people get in a rut...they're just doing the same thing over and over again and they may not know that it's wrong, or they may think they're doing the right thing," Schlachter said. "Recycling is one of those things where we really haven't changed anything, but because we have so many people coming from so many places where there is a lot of inconsistency, we felt like this tool was just another thing in our arsenal to really get people to learn the Delaware program, as opposed to what they were used to doing."
The new site as scrollable entries depicting all kinds of acceptable recyclable materials, along with items commonly placed in recycling that shouldn't end up there. If you don't know what to do with a coffee cup, for example, Schlachter said typing it in to the search bar will bring you to an entry describing what to do with such an item (spoiler: Styrofoam coffee cups are not processed as recyclable in Delaware).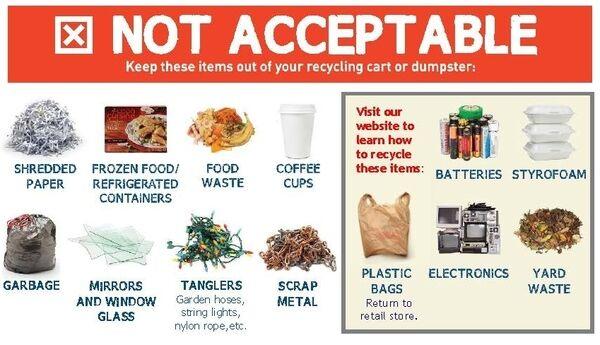 It's also a living document, and though the department spent five months crafting to Recyclopedia, it will continue to evolve based on the what DNREC sees the community would like to know more about. 
"We've kind of designed it for how people like to search for things," Schlachter said. "We wanted it to be as comprehensive as we could have a launch, and make sure that we were really providing a tool that everyone can use and maximize...One of the neat features that the Recyclopedia has is, it monitors what gets typed into the search bar. So, for instance, if people are typing in 'green plastic bag,' just as an example, and we see enough of that, then we can make an entry for 'green plastic bag,' because that's what people are looking for."
Check out all of DNREC's recycling guidelines and the searchable Recyclopedia at these links.