Salesianum School is going the extra mile to ensure educators and staff can return to the classroom to live teach without worrying about their own children.
As schools and districts began making decisions about whether educational instruction would be in-person, hybrid, or online, Sallies president Brendan Kennealey said it became obvious they'd have to get creative to provide the kind of work-life balance their educators and staff needed in order to return to work and bring students back into the classroom.
The private, Catholic all-boys high school is hiring a Schoolhouse Director to facilitate remote learning for the elementary and middle school-aged children of staff and educators.
"If this sort of time has taught us anything, it's we absolutely have to be flexible and creative, and I think whether it's schools or businesses or families--the ones that are going to thrive and survive through all of this are going to be the ones that are most flexible, most creative," said Kennealey. "For us, Salesianum is a family, and we want to do everything we can to support our people...this is just one of the many things we'll be doing differently this year."
The right candidate for the temporary position has a background in early education, Kennealey said. Salesianum aims to accommodate a total of 60 children, though not all at one time, with the free service.
"Kids in grades K-8, depending on what grade they're in, many of them are going to be getting on Zoom calls with their own classes; all of their schools are going to be on different schedules; the younger kids will require a little bit more hand-holding, will require probably some activities and different help throughout the day, more so than a seventh or eighth grader who might be able to be participating more fully through zoom," he said. "I think one of the challenges for this person will be to keep everyone on-task at the same time, and it's truly like what I can only envision [as] a one-room school house would have been like years ago, where you have kids working at very different paces on different things."
The program comes at a time when parents are left to make difficult decisions. In March, at the beginning of the pandemic, most businesses, including offices and school buildings, closed. Excluding front-line workers, many were permitted to work from home. Now in mid-August, as the state remains in Phase 2 of reopening, remote work is still recommended. But for many it's just not feasible. And even those who can continue to work from home face challenges of working while facilitating remote learning or managing hybrid school schedules, where children are in class one day and home the next, leaving little room for work-life balance.
"Grandparents can't as easily watch kids, at this time, because they're at higher risk, so getting help at home is even harder in this environment because of the risks of COVID, so that was another thing that was putting increased pressure on families," said Kennealey.
Kennealey told WDEL educators and staff have expressed gratitude for the new initiative.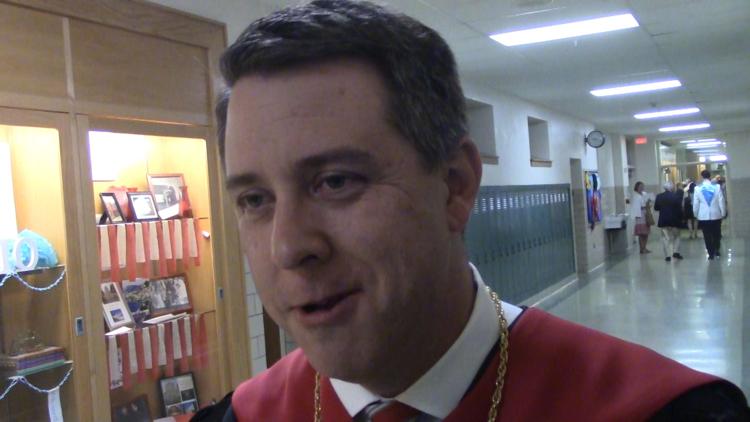 "There's so much anxiety right now, around everything, anxiety around the virus, anxiety around balancing work and home life and being a parent, and I think this was one way that it kind of relieves a little bit of anxiety because...our teachers are trying to figure out how they're going to be in the classroom with young kids at home. This could be one way to help lighten that load a little bit."
He admitted, they wished they could've taken things a step further and accommodated even younger children from newborn to 5 years old.
"For years, we've actually thought about putting a daycare on campus and just haven't done it. We'd love to, but there's a lot of challenges with that," he said. "There's just so many more challenges associated with young kids, newborns and infants, state regulations, which are all very appropriate. It just made it more challenging, and we didn't think we could pull that off on such short notice although we really wanted to."
Sallies is one of the first schools in the state to reopen its doors for hybrid instruction with a new freshman class reporting Monday.
"If we can pull it off, I think it'll be great. It'll be great to walk by and see those young kids, and it gives us a sense of -- we're doing our best to make this all possible amidst all the negative stuff that's going on," he said.