A familiar face will be making his way back to Market Street this November with a cavalcade of friends by his side, including local dignitaries and celebrities, and of course, his elves.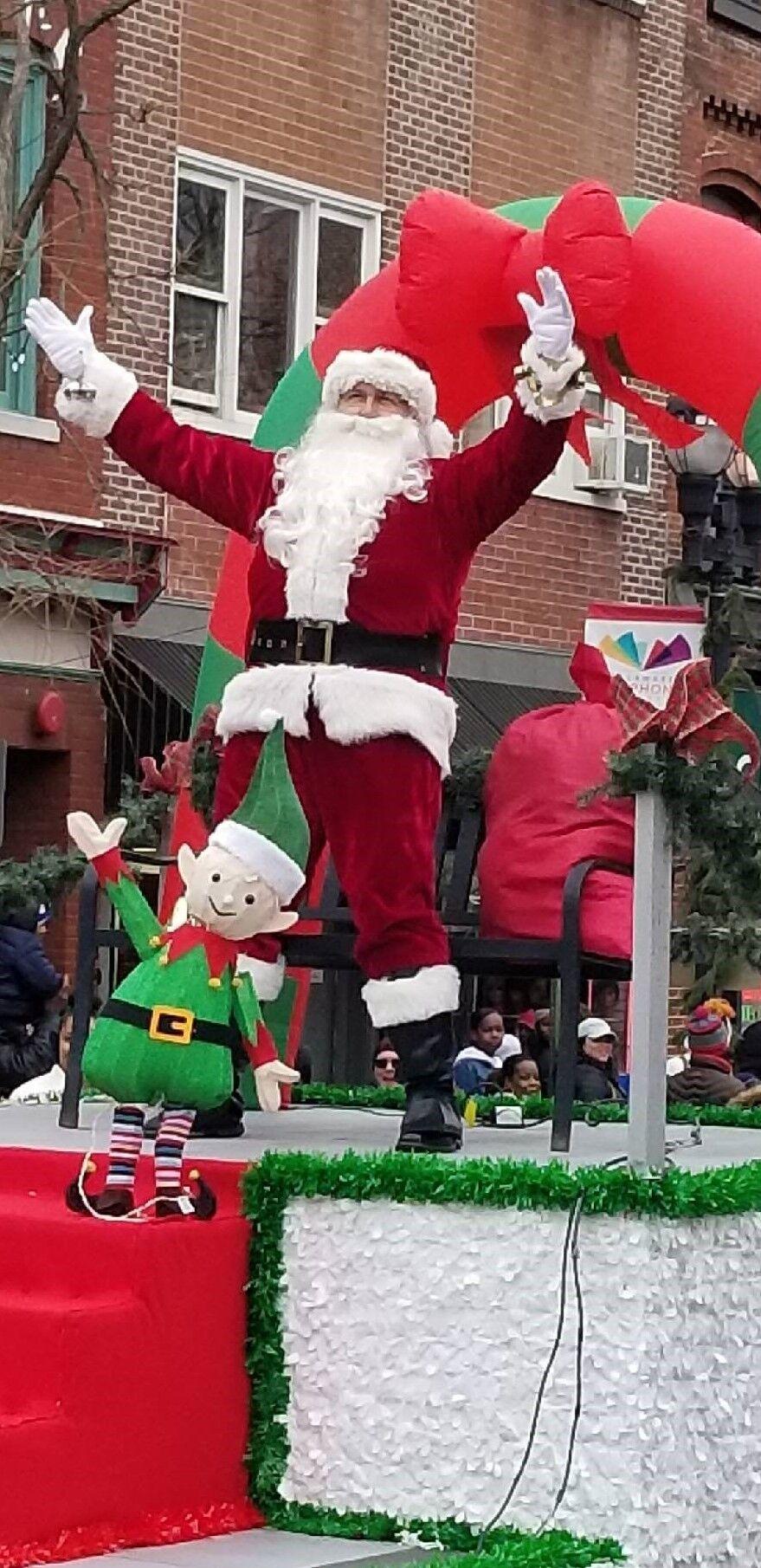 "We're greatly looking forward to the return of the Wilmington Jaycees' Christmas Parade this Christmas season," said Parade Director Mark Oller. "Obviously, like a lot of things, we had to postpone last year's event due to the pandemic. But right now, all signals are looking very positive that we'll be able to bring the parade back to Wilmington the Saturday after Thanksgiving, November 27."
Marking the parade's 57th year, it has been held to coincide with Small Business Saturday for the last five years, Oller said. It's an effort to bring people downtown, provide them a fun experience, only to hopefully see them stick around, maybe grab a bite to eat or do some holiday shopping. Which makes sense, since people mark their calendars for it, Oller said. 
"It's the unofficial start of the Christmas holiday season, not only in Wilmington, but in the state of Delaware...Of course, the star of the show was always Santa Claus," Oller said. "We always encourage youngsters to fill out their letters to Santa and Santa's elves normally walk the parade route, and children can give their letter to one of the elves. As long as they have their name and address, the Wilmington Jaycees--as we have for many, many years--work with Santa's elves and hopefully those children receive a response back from the North Pole in December."
The parade additionally features children's community groups, dancing troupes, marching bands, string bands out of Philadelphia, cartoon characters, and antique cars, Oller said, so hopefully there's something for everyone. 
He aid their monitoring the COVID-19 situation as it continually develops, but things are looking positive, so Oller encourages people to make sure they're safe to attend. 
"Last year, the Jaycees, obviously, like the city of Wilmington, with the utmost concern for everyone's safety, just didn't feel it was wise to do it last year," Oller said. "That being said, given the proliferation of vaccines, and hopefully the continued proliferation of people being healthy, we feel this year, we're able to do it. We're obviously, like the city of Wilmington, taking the guidance from the governor's office related to any any rules and guidance that they have. And I should say that that's always, of course, subject to change should the health situation get worse. But we're going to keep our fingers crossed and hope that it only improves as more and more people get vaccinated."