A well-known New Castle-area pastor has settled his federal lawsuit against the state over coronavirus restrictions on places of worship, avoiding a trial that was set for next year.
The settlement between the parties calls for places of worship to be treated as essential businesses during this current State of Emergency and any future emergencies.
"It sets a historic precedent," said Rev. Dr. Christopher Bullock, pastor of Canaan Baptist Church near New Castle. "It means that people of faith and good will can move forward now with a sense of freedom, but also caution."
"The House of God...is a refuge, and certainly, in times like these people should be welcomed and free to go to church, their house of worship."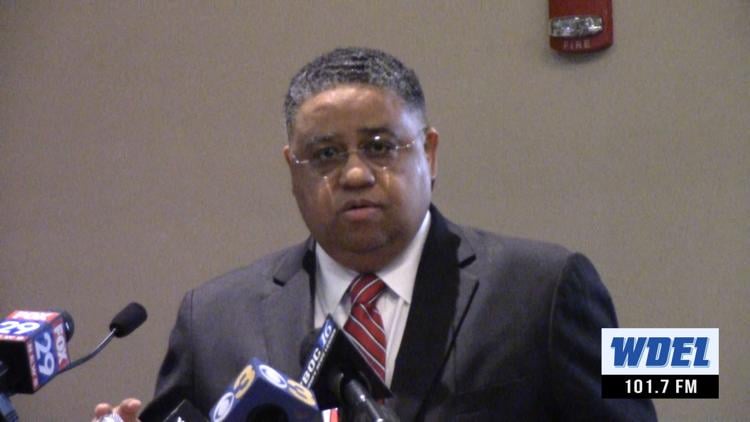 Governor John Carney backtracked on several restrictions originally placed against places of worship after the lawsuit was filed in May. Initially, he encouraged virtual or drive-thru church services and proposed limits of 10 persons inside houses of worship while other essential businesses did not have these occupancy restraints. Carney also sought to deny parishioners over the age of 65, who are most at risk of complications from contracting COVID-19, as well as proposed restrictions on Communion, other person-to-person contact, choirs.
Bullock said places of worship were treated differently than other essential businesses like liquor stores.
"During the outbreak of the pandemic, it was a difficult time for pastors, and people in general and government, so I cannot dismiss the difficulty of the time in which this action took place," he said. "I do think that churches should not be targeted; we are essential, particularly, now for the spiritual health and wealth of our communities."
In a statement, a spokesman for the governor said all of the actions during the crisis have been aimed at protecting lives.
"COVID doesn't distinguish between a church, a restaurant or your living room. Without the right precautions, it will spread. We continue to urge all Delawareans to take this threat seriously heading into the winter," said Jonathan Starkey.
Places of worship must still follow occupancy restrictions for essential businesses going forward, masks must be worn, and social distancing must be practiced.
While Bullock's church may have more resources to provide virtual services and take steps to keep parishioners safe, he said he filed this lawsuit for other churches.
"I just felt that in particularly small Black churches, many of them who have not the resources, and money, and technology to keep going should not be handcuffed."
The lawsuit cost the state $157,200 in attorney's fees and court costs and will be dismissed with prejudice.