A new bridge that connects both sides of the Wilmington Riverfront was unveiled Wednesday with a name honoring a prominent public figure, who spent her career building bridges.
Margaret Rose Henry, 76, retired from the state Senate, as majority leader, in 2018 after more than two decades.
She was used to naming bridges after other people, but never thought she'd see the day where a bridge was named after her, calling it a "lasting memento" of her work.
"This is an honor that I never dreamed I would have," she said. "I built bridges between different political parties, between different points of view, and between those who needed help and those who had resources to help," she said.
Henry is credited with passing the state's medical marijuana bill as well as passing legislation for transgender rights.
"I worked very hard with both political parties to make effective change for our state," she told WDEL. "I also did...things that were not popular...things that people did not want to talk about. I was able to work across lines to get support and to get those legislative initiatives passed."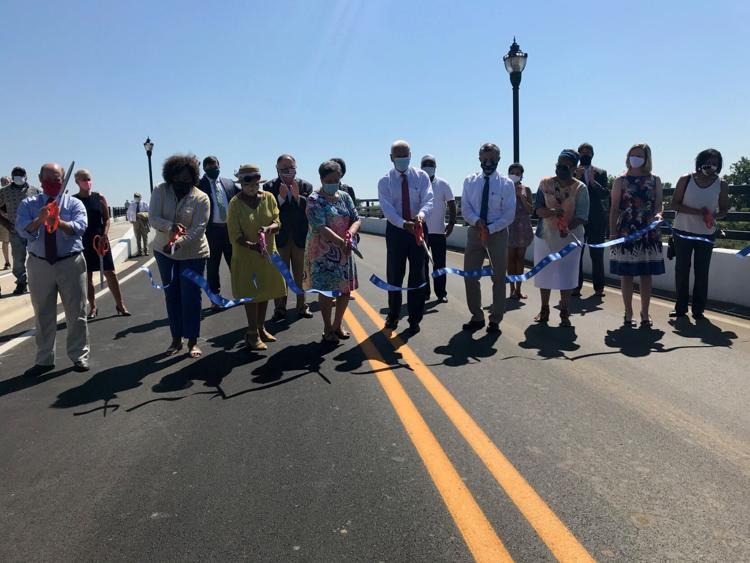 DelDOT Secretary Jennifer Cohan called its a "game changer" for the City of Wilmington.
The $82 million bridge, funded primarily with federal dollars, aims to ease congestion and increase access to both sides of the riverfront with a goal of spurring redevelopment to Southbridge. It also includes pedestrian and bike lanes.
"It provides opportunities for all kinds of people, folks in Southbridge...may have a chance to come here...and be together," said Sen. Tom Carper, who helped get federal funding for the project.
State Rep. Stephanie Bolden had the idea to name the bridge after Henry.
"It's important that we continue with the history that's here in Delaware among the people that helped to make it. Too much of our history is consigned to facelessness, which makes it all more desirable that we pass on whatever is possible by bringing alive the names and faces of those who build bridges before us and those who continue to build bridges that are still here," she said.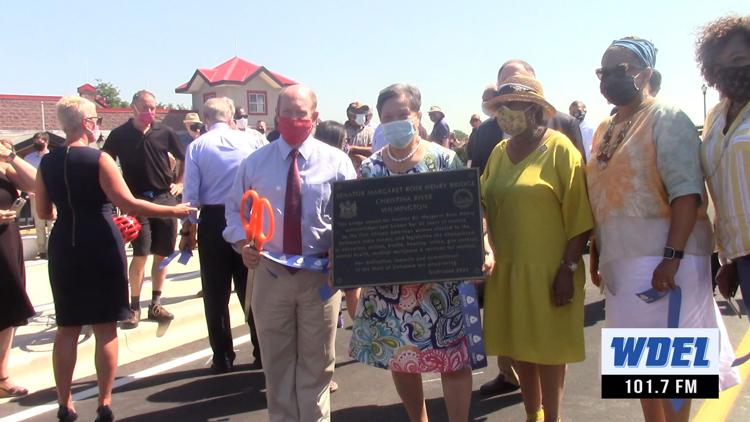 Governor John Carney said, too often, we honor people after they've died.
"We don't pay honor to them for their service and what they've done for our community while they're still here among us...you're hear thriving, in living color with your family," said Carney. "It's fitting...to honor Senator Henry with a bridge. Because a bridge, for me, is two things--it's a welcoming structure, and it's a connector, and I think those are two qualities that have been a very important part of your service to our state."
Bolden said Henry reminds her of her uncle, Herman Holloway Senior, who was the first African American elected to the state Senate.
"He was another bridge-builder, and she came in and did it from her own perspective, so it's only fitting." 
They had wanted to keep the bridge-naming a secret, but in a coronavirus world, it was hard to get Henry to venture out, so she learned about it in a phone call from Bolden about a week ago.
"She just screamed, she was so elated regarding it," said Bolden.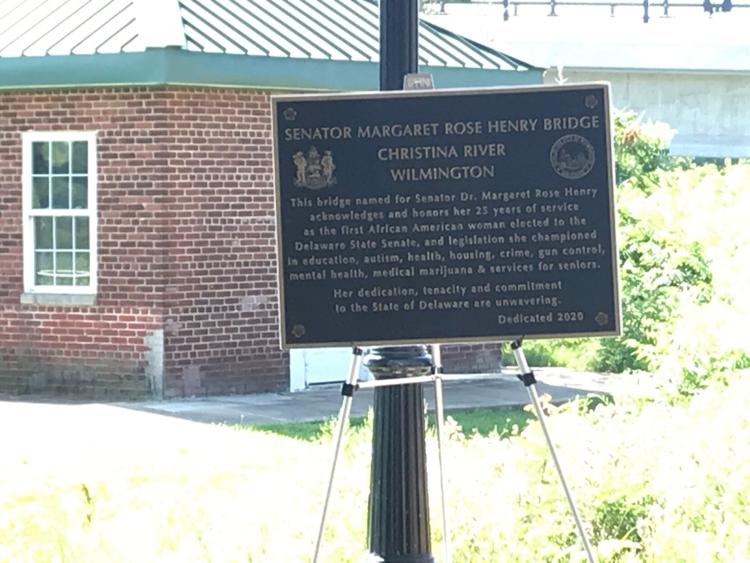 Henry called the unique recognition a true honor that showcases what she's always felt -- all are welcome.
"I hope that this will be a bridge between communities, a bridge between people, a bridge between political parties, and that it will speak to our humanity," she said.
Mayor Mike Purzycki, who helped make the Wilmington Riverfront what it is today, long before he presided over the city, called this a "remarkable day" in the Wilmington's history.
"We've talked about this bridge for a long time, and we've talked about it as a way of taking that side--the forgotten side of the river--and this side, bringing it together into a much grander project," he said. "Some bridges aren't so beautiful--this is a magnificent structure....this has been a work of love, a labor of love, something pretty extraordinary."
Henry, who used to live on the Wilmington Riverfront, said she can't wait to drive over the bridge at night.
"I was bowled over, and I had no idea how beautiful the bridge was--it's a pretty bridge--and I have to come at night because I just realized it has all these beautiful lights.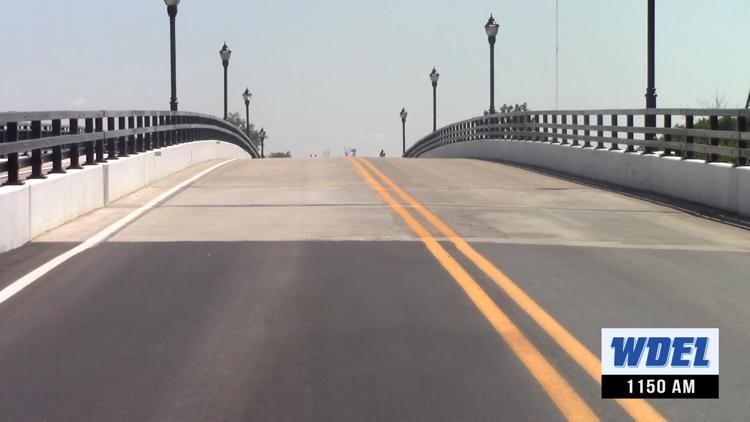 Before the Margaret Rose Henry Bridge could get a nickname, as prominent sites often do, Carney declared:
"Let's call it 'the Margaret Rose.' I've always loved that name...with all due respect to the Henry's, as opposed to 'the Henry' or 'the Margaret,' we have the Linc; we have the Bob...let's make this the Margaret Rose, and be a symbol for all of us what Margaret has represented in her service to the community is the way we all want to come together and work together."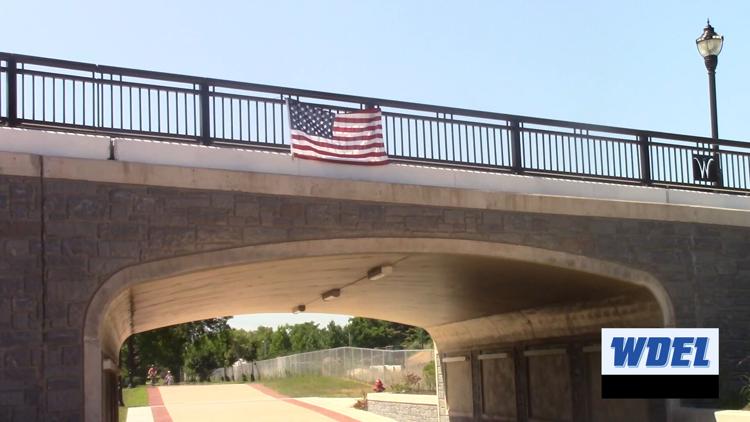 Henry said the bridge naming ceremony was important for her grandchildren to see the fruits of her labor.
"They never knew what I did those 25 years driving up and down the highway, and for them, I can see that they were struck by how important my work must've been to so many people, and that's the legacy I want to leave. I hope I made a difference," she said.